Trainer Jerry Hollendorfer (Shared Belief, Classic, Post 6) – "Very good. That's a pretty good spot. It is going to be a great race with a lot of great horses in there and we are just happy to be a part of it."

Jockey Mike Smith (Shared Belief, Classic, Post 6) – "That's great. There is a lot of speed all around us and I can just follow them to the turn and work out a trip."

George Papaprodromou (Imperative, Classic, Post 3) – "I love it. I was hoping for anything five and under."

Art Sherman (California Chrome, Classic, post 13) - "It reminds me of old times. He had a three-race winning streak at Santa Anita, he's training great, and I love the post. I'm not superstitious. I was just happy to have a good post. He's never been on the outside. He had been inside in most of his recent races. If he gets a clean break, he can get a look at the horses inside of him. I'd like to see everybody in contention at the top of the stretch, and let the best horse win."

Steve Asmussen (Untapable, Distaff, Post 10) – "Whoo hoo! Great! I feel very fortunate to be in this position. She's done extremely well since she got here and I look for her to run a big race."

Phil Sims (Don't Tell Sophia, Distaff, Post 7) – "That's fine. I was not overly concerned about it. It is nice to get in the middle and it looks like most of the speed has drawn outside of us."

Christophe Lorieul, assistant to trainer Christophe Clement (Tonalist, Classic, post 11) - "His post is not a big deal. He won the Jockey Club Gold Cup from post eight and won the Belmont from post 11 so it should all work out fine. It is much better for him to break from this post than to start from anything more inside. The race is a mile and a quarter, so there is plenty of time for the jockey (Joel Rosario) to work it out and get him into position. He is a big horse so you don't want to be in a situation where you have to take him back or send him early. He comes from off the pace, so we just want him to be in the best position and have the best opportunity to run his race."

Co-owner Rashard Lewis (Cigar Street, Classic, post 2) - "We're going to need speed coming out of the two gate. Obviously, that post is not what we wanted. But, at the same time, it's a tough race and we've got a good horse and we've got Johnny (Velazquez) riding him. Hopefiully, he can get him in a good position and hopefully we can have a chance at the end."

Owner Ron Paolucci (Ria Antonia, Distaff, Post 9) – "It is perfect. I could not have drawn it up better if I could have placed the horses in the gate. There are three speed horses to the inside and two to the outside and we are next to a foreign horse (Valiant Emila). I couldn't have done it any better myself. I am very happy."

Rudy Rodriguez (Belle Gallantey, Distaff, post 4) – "I think it's a good post. I'll talk it over with the jockey (Jose Ortiz) and see what the plan is from there. She doesn't have to be on the lead. Four is good, though. I'll leave it up to the jockey."

Eric Guillot (Moreno, Classic, Post 4) – "It's a pretty good spot. I was hoping to have Bayern inside of me, but it didn't work out. [Bayern drew Post 7]. He'll [Moreno] break with authority and I don't think we'll lose any ground going to the first turn. It is what it is. It's better than being on the far outside. I guess you can say we're in good shape for the shape we're in."

Sean McCarthy (Majestic Harbor, Classic, Post 14) – "Absolutely thrilled with the draw. It's great to be out that far and as long as the pace is good we should be in good position. He's a tactical horse and I expect him to be able to sift down into a good position going to the turn. If you had asked me before the draw where I wanted him to be I would have said where he is."

Bob Baffert, (Bayern, Classic, Post 7; Tiz Midnight, Distaff, Post 2) – "It was a good draw for Bayern. Right next to Shared Belief. I can watch both of them (break) and see what happens. We'll probably be in front and (Shared Belief) will be right behind. As long as he stays behind it's fine with me. I really think it was a good draw for everybody. "Tiz Midnight has speed so the No. 2 is fine for her."

John Sadler, (Iotapa, Distaff, Post 3; Candy Boy, Classic, Post 12) – "Iotapa drew a good post for her. She has a forwardly placed running style and being inside is fine.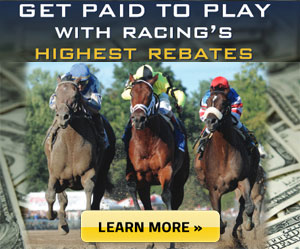 "I would have preferred that Candy Boy be a little more inside, but there's a long run to the first turn and he should be OK. (On being between Tonalist and California Chrome) "Thirteen would seem to be a little far out for California Chrome, but maybe it will work out so he can be in the clear."
Gary Mandella (Valiant Emilia, Distaff, post 8) – "The post is fine. I didn't come into this that worried about it. She's a pretty easy filly to ride and can be wherever she's comfortable." (The Peruvian import will be making her United States debut.)
Dallas Stewart (Unbridled Forever, Distaff, Post 5) – "I'm happy with the draw. She runs in mid-pack so the post will give her a chance to get good position."