Belle Gallantey – Michael Dubb, Gary Aisquith and Bethlehem Stables' Breeders' Cup Distaff contender Belle Gallantey continues to work under the supervision of trainer Rudy Rodriguez from Santa Anita's Barn 68. Since arriving Sunday from their New York base, the two have been inseparable as the daughter of After Market has executed her final preparations.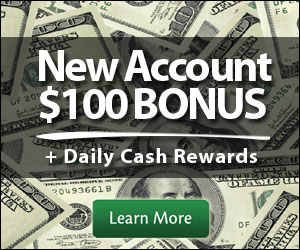 On Thursday morning, the highly strung mare schooled in the paddock and galloped 1½m at 6:30 am on the main track.
"So far so good," said Rodriguez. "She's doing very well and I just try to keep her calm and feeling good."
Claimed last December in her 36th start, the tall Kentucky-bred mare has shown marked improvement under Rodriguez – her sixth trainer. After three consecutive victories in allowance races to begin the year she contested four consecutive Grade I races on the East Coast – winning the Beldame and Delaware Handicap.
"We have just had to keep an eye on the little issues she's had," Rodriguez said. "We just try to keep her happy. I think making them happy is really important with all of my horses – that's what we always try to do and it usually works well for us."
Accordingly, a victory in the Distaff could have championship implications. Division leader Close Hatches – who has three Grade I wins this year – is also in the race.
"It would be good to win the filly and mare championship – that's why we're here. It's a big race and she's in good form," Rodriguez said. "Winning it would be something that's very special for her, the owners and me. The race is tough. We just have to hope she shows up."
Close Hatches – Hall of Fame trainer Bill Mott leads the way in the Distaff records and will try for his sixth victory with Close Hatches Friday.
Mott, 61, is 5-2-1 from 12 Distaff starts and has accumulated the most purse earnings, $5.76 million. He picked up his first win in the race with Ajina in 1997 and followed with a victory with Escena in 1998. A dozen years later, he started another run with Unrivaled Belle winning in 2010 and Royal Delta taking the 2011 and 2012 races.
Close Hatches was second to Beholder last year and emerged as a contender for the older female division title with four G1 wins this year. However, she faltered as the 1-5 favorite in her last start, the Spinster at Keeneland. Mott hasn't been able to find a reason for that unexpected result, but says the Juddmonte Farms filly is approaching the Distaff in good order.
"She seems like she acts good," he said. "We're in hopes that she just didn't like the race track over there. It's not the kind of thing you like to say about a champion filly; you think that they run over anything. She has run over a lot of different racetracks in the past. She's run well everywhere. Why she didn't run at Keeneland, I don't know. She never spent any time training over that surface. She galloped there a few mornings, but we never breezed her there."
Close Hatches had a routine gallop Thursday morning.
Don't Tell Sophia – Spinster winner Don't Tell Sophia had a light Thursday morning with a combined jog and gallop and trip through the paddock under exercise rider Kerrin Meyer.
Trainer Phil Sims, who co-owns the 6yo mare with Jerry Namy, knows what he would like to see when the gates spring open in Friday's Distaff.
"I'd love to see four or five of them hustle out to the lead. That will be fine as long as the seven (Don't Tell Sophia) is not one of them," Sims said. "She will find her own position at the back of the field."
Don't Tell Sophia has closed from last place to win her two most recent races with Joe Rocco Jr. aboard both times. Rocco has the mount again Saturday.
"I think she can run that kind of race again," Sims said referring to the Spinster in which Don't Tell Sophia defeated Distaff foes Ria Antonia and Close Hatches. "She did the same thing in the Chilukki at Churchill Downs last fall in the mile race out of the chute, coming from way out of it."
Friday's race may not be the last hurrah for Don't Tell Sophia, who is scheduled to return to her home base at Keeneland in Lexington, Ky., early Saturday morning.
"I may bring her back for the Oaklawn series like we did this spring or maybe the Doubledogdare at Keeneland," Sims said. "It just depends on how she is and we will see how it goes."
Iotapa – A 1 1/2 mile jog early Thursday morning constituted the exercise for Iotapa, the 6-1 co-fourth choice in the Distaff morning line behind 5-2 Untapable.
Iotapa is the only one of four Breeders' Cup entrants trained by John Sadler to open at single-figure odds as the prominent California-based trainer looks to notch his first Breeders' Cup victory after going 0-for-31 from 1988-2013.
Sadler has had two second-place finishes and four third-place results and his horses have earned more than $1.7 million in Breeders' Cup races.
Iotapa will be the first Distaff starter for Sadler since Healthy Addiction had 13th and 12th placings in the 2005 and 2006 runnings.
L'Amour de Ma Vie – see European report
Ria Antonia – Loooch Racing Stable and Christopher Dunn's Ria Antonia galloped 1 1/2m under Corey Black and visited the starting gate Thursday morning.
"She went to the gate with the blinkers on that she will race in tomorrow," trainer Tom Amoss said. "You want to practice like you play."
Ria Antonia will break from post position nine Friday under Paco Lopez, a spot that represents the farthest out in the gate the 3yo filly has started from in what will be her sixth outing for Amoss.
"I like it that we are toward the outside," Amoss said. "It gives you a chance to ride the race as it unfolds and that is something you may not be able to do from the inside."
Ria Antonia ran her best race of 2014 with a runner-up finish in the Spinster at Keeneland and where she remained before shipping to Southern California.
"I was very pleased with her race in the Spinster," Amoss said. "She took the heat of the pace and was still there at the end. She just got beat that day by a better horse (Don't Tell Sophia)."
Stanwyck – Yes, old timers and movie buffs -- and especially dual qualifiers -- Stanwyck was named for movie star Barbara Stanwyck.
As trainer John Shirreffs relates the story, owners Jerry and Ann Moss -- who have had celebrities at least tangentially connected with several horses in the past -- counted the actress among their friends.
Barbara Stanwyck appeared in 85 films in a 35 years in Hollywood starting in the first half of the 20th century. She was a four-time Academy Award nominee and received an honorary Oscar in 1982 and won three Emmy's for her TV work, most notably in the series "Big Valley." She died in January 1990 at age 82.
"When they came up with that name I was very happy," Shirreffs said. "She was one of my favorite actresses." Shirreffs sometimes refers to the equine Stanwyck, a 5yo daughter of Empire Maker, as "Barbara."
A Breeders' Cup week at Santa Anita inevitably invokes memories for Shirreffs and Mr. and Mrs. Moss of Zenyatta when, in 2008 when she won the Distaff and in 2009 when she beat the world's best males in the Classic. This week was touched by sorrow on Wednesday when news came of the passing of the weanling daughter of Zenyatta as the result of a paddock accident at Lane's End Farm.
"I think everybody is devastated," Shirreffs said. "I feel so sorry for everybody at the farm. It's a big loss for everybody involved."
The memories of Zenyatta's Breeders' Cup performances inevitably crop up. "I have a lot of fond memories of Zenyatta, but Friday is going to be about Stanwyck," Shirreffs said. "I'm very proud of what Stanwyck has done and what a fine racehorse she is. I'm excited to see her run."
Stanwyck jogged once around the track Thursday morning.
Tiz Midnight –Tiz Midnight galloped 1 1/2m Thursday morning.
A victory for the 4yo daughter of Midnight Lute would provide Hall of Fame trainer Bob Baffert with his first victory in the event. The results for Baffert's previous Distaff/Ladies Classic horses were: Silverbulletday 6th, 1998; Tough Tiz's Sis 7th, 2007 and Plum Pretty 5th, 2011.
Unbridled Forever – Unbridled Forever jogged a mile on the main track Thursday morning as she finished preparation for Friday's Distaff.
Trainer Dallas Stewart believes the 3yo filly, whose dam, Lemons Forever, brought Stewart victory in the 2006 Kentucky Oaks, will benefit from the abundance of speed in the race. "I like her and I like the speed in the race, and I think she has a chance to catch them."
The trainer doesn't see a lot of resemblance between Unbridled Forever and her dam, saying, "I think she's a nice horse in her own right."
Untapable – Trainer Steve Asmussen never made a Breeders' Cup with 2009 Horse of the Year Rachel Alexandra, but she surely would have been the one of the favorites for the Distaff or even the Classic that year. Fast forward to 2014 and Asmussen does have the favorite for the Distaff in Untapable.
"They were both extremely talented fillies," said Asmussen when asked if there were any similarities between the two. "Rachel showed up in our barn (after the Kentucky Oaks) and she was already mature and on top of her game. We've had Untapable since she was a baby. We've had the chance to watch her grow and mature. She's come a long way and couldn't be doing any better."
Valiant Emilia – All racing eyes in Peru will be cheering for the 5yo mare in the Distaff, two daughters of the owner said in the stable of Gary Mandella Thursday.
"There is a lot of emotion for everyone," said Gabriela Alvarez-Calderon alongside her sister, Marilu, in reference to both her family and all racing fans in Peru. "All the people that follow racing will be watching tomorrow."
A Peruvian-bred in the Breeders' Cup is a rarity. Valiant Emilia will be only the second Peruvian-bred to start. The first, Almudena, finished 10th in the 2012 Marathon.
After the sisters posed with Mandella and the mare for a photo, Gabriela explained the family's long involvement with horses. The sisters are two of six children of owner-breeder Bernardo Alvarez-Calderon and his wife. "Twelve are here total," explained Gabriela of her parents, siblings and spouses who traveled to California to root for their mare.
The sisters are both show-horse riders, and Marilu has actually ridden in amateur thoroughbred races. It is in their bloodlines. "My father was a top show-jump rider who represented Peru and Argentina in international competition," said Gabriela.
"He has been breeding for 45 years," said Gabriela of her father, who owns a large farm in Peru and named his stable Teneri Farm for his fascination with Federico Tesio and his stars Nearco and Ribot. Teneri combines the first syllables of Tesio, Nearco and Ribot.
Mandella and the owners are hoping for an auspicious North American debut for Valiant Emilia, who joined the Mandella stable in August after capturing a "Win and You're In" race for the Breeders' Cup at Monterrico in June.
Valiant Emilia galloped 1 ½m Thursday with exercise rider Alfonso Avalos. Sergio Zepeda, assistant to Mandella, is delighted with her progress. "Bejarano (jockey Rafael, also from Peru) worked her the last four times and is happy with her," said Zepeda. "She worked with Setsuko, a real nice horse from Mr. Mandella (Hall of Fame trainer Richard, father of Gary), and she has beaten him the last three times."