Bob Baffert, (Fed Biz, Dirt Mile, Post 8; American Pharoah, Juvenile, Post 5, One Lucky Dane, Juvenile, Post 11; Indianapolis, Sprint, Post 2, Secret Circle, Sprint, Post 4) – "Everything was going well until the Sprint. I wanted to be more outside. You don't want to be inside for that race. I was sitting at home watching on TV and as the (available posts) got down to a few and they got those two I thought, 'Aw, come on.' "Everything else was fine and there's nothing you can do about it now anyway."

Mark Casse (Conquest Typhoon, Juvenile Turf, Post 6; Conquest Harlanate, Juvenile Fillies Turf, Post 11; Conquest Eclipse, Juvenile Fillies, Post 4; Kaigun, Mile, Post 7) – "We were pretty fortunate this year and are quite happy with the way all of them drew. We would have loved to have Conquest Harlanate a little more inside, but we'll take it. It's not terrible and it's certainly not like last year when My Conquestadory drew the 14 (in the Juvenile Fillies Turf). That's a really nice post for Conquest Typhoon. He should have enough speed where Patrick (Husbands) can put him in the right spot. Conquest Eclipse's post is perfect. The horse to beat (Angela Renee, who beat her by 1 ½ lengths in the Chandelier Stakes last out) is inside of us (post #2) this time, and as long as she gets a clean break and can show some speed into the first turn, she can go on from there. Kaigun got a great post. He's been coming from the clouds in last couple of races, so if he breaks well, Patrick will be able to get him into a good position as well and let him run his race."

Richard Baltas, (Big Macher, Sprint, Post 10) – "That's a good draw. He's in a pretty good spot. It could have been a lot worse -- like 1-2-3 or 11-14."

Phil D'Amato (Big John B, Turf, Post 13; Obviously, Mile, Post 2) – "I'm really happy with the post position (for Obviously). I didn't want to draw the rail, but the No. 2 is perfect. I'm not too sure about the speed of the horse inside (Grand Arch) but there aren't many that can match the speed of Obviously. So, hopefully, he'll be able to break, get to the rail and do his thing.

"With Big John B, starting down the hill and going a mile and a half, I'm not real excited about the 13 hole there. But, I've got the Hall of Famer (Mike Smith) and I've seen him give plenty of giant rides from poor post positions."

Christophe Lorieul, assistant to trainer Christophe Clement (Irish Mission, Filly & Mare Turf, post 8; Summer Front, Mile, post 10, Za Approval, Turf Sprint, also eligible post 16) - "Za Approval will not ship with the rest of the horses Tuesday because of that. For Irish Mission and Summer Front, there is nothing we can really do about it so it will not be a big concern. The Mile is much more of a tactical race than the Filly and Mare Turf, so it will be up to the jockey as he will have to work it out for Summer Front. As for Irish Mission, in a mile and a quarter race, there will be plenty of time for her to get in position and then run her race."

Ian Wilkes (Free as a Bird, Turf Sprint, Post 9) – "That's fine. We are in the gate. I've got no problems with that."

Josie Carroll (Leigh Court, Post 6, Filly & Mare Sprint) - "It's a beautiful post. He (jockey Gary Boulanger) will be able to see how the race unfolds around him and go from there. I am very happy with how we drew."

Jerry Hollendorfer (Parranda, Filly & Mare Turf, Post 9; Majestic Presence, Juvenile Fillies, Post 7) – "I am happy with both draws. In races like that, I like those positions."

Kellyn Gorder (Bourbon Courage, Sprint, Post 14) – "I don't worry about things I can't control. Would I have rather been nine through 12? Yeah, but I think where we are is better than the one through five."

Trainer Graham Motion (Main Sequence, Turf, Post 12; Rusty Slipper, F&M Turf, Post 11; Rainha Da Bateria, Juvenile Fillies Turf, Post 7) – "I'm kind of indifferent about it (Main Sequence's post). Magician won from the 11 last year, I think. My horse isn't very quick out of the gate, so we'll just have to see how the race unfolds. Rusty Slipper's post is the one of the three I dislike. She's outside and will need to avoid losing too much ground. The post that I'm most happy with is Rainha Da Bateria's. The seven is a good post. I didn't want her to draw outside."

Todd Pletcher (Carpe Diem, Juvenile, Post 9; Daredevil, Juvenile, Post 12; Feathered, Juvenile Fillies, Post 1; Angela Renee, Juvenile Fillies, Post 2, and Isabella Sings, Juvenile Fillies Turf, Post 5) - "Obviously we had hoped to draw more in the middle of the field, but there's nothing we can do about it and we're going to do the best we can from what we got. Sometimes horses pull bad trips from good posts and vice versa. Both horses are going into the Juvenile in great shape and they have been very good horses at the gate.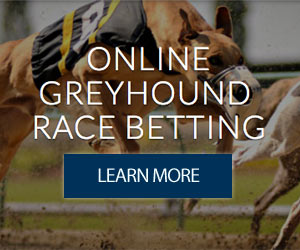 "We would have preferred to draw a bit more in the middle of the field, but with both these fillies you hope they break clean and secure good position into the first turn. The fear is not getting away cleanly and getting shuffled back. Hopefully, breaking from the inside will work to our advantage. These horses have been very forward in their training and have been good at the gate. "Isabella Sings, We are very happy with post five. She probably got the best of it out of all our horses at the draw. From there you hope she gets good position into the first turn."
Leah Gyarmati (Wonder Gal, Juvenile Fillies, Post 10; Sweet Reason, Filly & Mare Sprint, Post 1) - "Wonder Gal's draw is fine, They're both fine, I guess, because I have to deal with it. I would have preferred not to be inside with Sweet Reason. That one is kind of tough, but her running style is to be back early so she just has to let them go and then get outside of it. It is what it is. Wonder Gal won't have to stand in the gate too long. Her post is fine because with her running style (off the pace) it won't matter too much. I'm sure Mike (Smith) will find a spot to get over and save a little ground."
Neil McLaughlin, assistant to trainer Kiaran McLaughlin (Imperia, Juvenile Turf, post 11; Sayaad, Mile, post 11) - "Eleven and eleven, how about that? The good news is that with those posts we can stay out of trouble. Imperia likes to come from off the pace and we've got one of the best turf riders in the country in Javier Castellano on him. What's even better with this draw is that's the post Invasor drew when he won the (2006) Classic for us, so it's going to be a very good feeling when we put on those purple saddle towels with the number 11 on them. We hope for a clean break for both of them and then want to save ground and not get caught out wide. We're happy."
John Sadler (Daddy D T, Juvenile Turf, Post 2; Sweet Swap, Turf Sprint, Post 3) – "No. 2 is a good post for Daddy D T. You like the inside going a mile on turf. No. 3 is not the best for Sweet Swap. You'd prefer to be further outside on the downhill course." Mike Hushion (Artemis Agrotera, Filly & Mare Sprint, post 5) - "I'm very happy. She'll load late and has a terrific post position. She's the kind of horse that will run from anywhere. Jose Ortiz knows her pretty well. He rode her over the summer and has worked her about six times. She's doing great and we're hoping for a clean trip." D. Wayne Lukas (Lady Zuzu, Juvenile Fillies Turf, Post 9; Take Charge Brandi, Juvenile Fillies, Post 6; Mr. Z, Juvenile, Post 10) – "I think it all turned out OK for us. You can't do anything about it. But, you know, if you start overanalyzing things you finally come up with the fact it wasn't as bad as you thought it was at the start."
Steve Asmussen (Tapiture, Dirt Mile, post 9; Mico Margarita, Sprint, Post 7; Lucky Player, Juvenile, post 6) – "They drew well, excellent in fact."
Owner Pamela Ziebarth (Ambitious Brew, Turf Sprint, post 5) - "I'm happy with it. I hope everybody else is. I was looking at his past wins and we were post six, post seven and he's also won from the inside. He's run down the hill four times and won it three times."
Leandro Mora (Goldencents, Dirt Mile, post 1; Handsome Mike, Dirt Mile, post 5) – "Last year Goldencents drew post 12, and we got around it. I think the rail is a positive because of the speed he has. Handsome Mike also drew a great number. He will be second to last to load."
Gary Mandella (Living The Life, Filly & Mare Sprint, post 9; Silentio, Turf Sprint, post 2) – "The filly is perfect (toward the outside). Silentio is not. Historically the two post is not a great place to be when a full field runs down the hill."
Edward Graham (Hardest Core, Turf, post 9) – "I think it's great. It's really good for a field of 13. I don't want him to be too far inside so he doesn't get stuck, or too far outside. Nine is perfect."
Roger Brueggemann (Work All Week, Sprint, post 13) – "Not too bad. I don't mind 13. I would rather be outside the speed than inside. He can sit off if he needs to or go to the front."
Linda Rice (Palace, Sprint, post 8) – "I wanted five through eight and we got it. I'm really happy with it."
Alfredo Velazquez (Private Zone, Sprint, post 5) – "We're right in the middle and to me that's good. I'm really happy with the post. I know there's a lot of speed outside of him, but he's got speed of his own. He's a good break horse."
Wesley Ward (Judy the Beauty, Filly & Mare Sprint, post 7; Sunset Glow, Juvenile Fillies Turf, post 3; Luck of the Kitten, Juvenile Turf, post 3; Hootenanny, Juvenile Turf, post 5; Undrafted, Turf Sprint, post 11; No Nay Never, Turf Sprint, post 14) – "I'm elated and flying, I'm so happy. It may take me a while to come down from this!" On No Nay Never's outside post: "That's what you call a last in and first out!"
James Cassidy (Tom's Tribute, Mile, post 6) - "Great post. I couldn't have been happier. When you think about the outside posts and the inside ones, this is perfect. He'll probably be sitting behind the speed, for sure. Right now I have no excuses."
Ron Ellis (Seeking the Sherif, Sprint, post 1): "It wasn't our plan, I can tell you that. It kind of forces your hand a little bit. He just will have to get out of there and start running. It's not optimal."
Jockey Mike Smith (Luck of the Kitten, Juvenile Turf, post 3) – "I really like the post. He's very quick and if he goes to the lead, that's fine. Hopefully he jumps running and finds himself in a good spot."
Jockey Mike Smith (Judy the Beauty, Filly & Mare Sprint, post 7) – "I love it. It's a really good post for her. We just hope she breaks well and gets outside of horses where she likes to be and that's a great spot to do that."