Gulfstream Park Derby Champ Works for Saturday's Besilu Stables Florida Derby
HALLANDALE BEACH, FL – Since going out on his own in 2003, trainer Mike Maker has taken five horses down the Triple Crown trail, including Hansen, the undefeated 2-year-old male champion of 2011.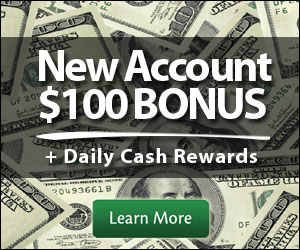 Maker is back again this year with General a Rod, a horse the trainer feels could be the one to give him his first victory in the Triple Crown.
"He's the best chance I've ever had," Maker said. "He just looks like the whole package to me. With past horses I've had the surface was questionable and so forth. Other than Hansen, they didn't have a lot of speed, and he's very tactical. He's a lot bigger horse than I've had. It's just a lot of good things."
General a Rod will make his next start in next Saturday's $1 million Besilu Stables Florida Derby (G1), Gulfstream Park's signature race and the premiere prep for the Triple Crown.
The 3-year-old son of Roman Ruler had his final work for the race on Sunday, timed in 1:01.54 for five furlongs on Gulfstream's main track while recording the seventh fastest of 25 works at the distance.
"He worked well," Maker said. "A horse dropped in and wanted to work with him, but he handled it well, settled nice and did what we wanted. We were just going easy with him. The time was really insignificant."
General a Rod has alternated being first or second in each of his four career starts, the last two at Gulfstream. He won the one-mile Gulfstream Park Derby on Jan. 1 by a head over Wildcat Red, before finishing second by a head to that rival in the Besilu Stables Fountain of Youth (G2) on Feb. 22.
Wildcat Red is also pointing to the Florida Derby, along with Miller Lite Holy Bull (G2) winner Cairo Prince, Swale (G2) winner Spot, unbeaten Constitution, and Cup and Saucer Stakes winner Matador.
General a Rod raced on or near the lead in both his Gulfstream races, but Maker feels the horse isn't one-dimensional.
"I think just the way the track was playing, it kind of had to be that way," he said. "If the situation calls for him to be forwardly placed, so be it. If we have to sit off it, that's fine, too. Hopefully, somebody else will do the dirty work."
Maker said General a Rod, owned by Venezuelan J. Armando Rodriguez, will school in the starting gate and gallop in the days leading up to the Florida Derby.
"It's going by fast," he said. "We're ready to go."