Tops Solid Field in Stakes Debut for Pletcher's Fourth Win on Card
HALLANDALE BEACH, FL – In his first three races, the last two of them runaway wins, Liam's Map had shown considerable ability. In his fourth start and first in stakes company, the still-improving colt made it clear he's as tough as he is talented.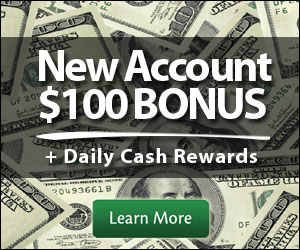 Headed by battle-tested Valid on the turn, Liam's Map dug in along the inside and surged again, out-finishing the Grade 2 winner down the length of the stretch to win the $100,000 Harlan's Holiday by a half-length Saturday at Gulfstream Park.
It was the fourth win of the day and second in a stakes for Todd Pletcher, the 11-time defending Championship Meet leading trainer who brought the 3-year-old gray son of Unbridled's Song to South Florida after back-to-back victories in New York by a combined 21 lengths.
"We knew he had a lot of natural ability," Pletcher said. "What I like is a good horse looked him in the eye and he responded. He's still a horse that's learning to run and with a race like that it could do him a lot of good because his last two wins have been pretty effortless."
Made the even-money favorite in a field of eight, Liam's Map ($4.20) ran 1 1/16 miles over a fast main track in 1:42.51. Valid was second in his 21st lifetime start, 5 ¼ lengths ahead of Pants On Fire. It was another eight lengths back to Schivarelli in fourth.
"We had a really good trip and he put in a really good fight with the other horse," Hall of Fame jockey John Velazquez said of his third win of the day, all for Pletcher. "He hasn't run in a lot of really tough races, but he ran really good. He's inexperienced, but he put in a really good fight and that's what counts. The other horse came to him and he fought all the way down to the wire."
Liam's Map broke well and stalked a solid pace of :22.85 seconds for the quarter-mile and :46.25 for the half set by multiple graded stakes winner Csaba. Liam's Map took command as the field left the backstretch, as Valid began to launch his bid on the outside.
Jockey Orlando Bocachica and Valid ranged up on Liam's Map rounding the far turn and looked poised to run by, only to find a stubborn and determined Liam's Map fighting back.
"I thought I had him, but [Liam's Map] never let me by him," Bocachica said.
Pletcher, who captured the El Prado Stakes on turf earlier in the afternoon with Mshawish, felt Liam's Map fit talent-wise with a salty group that included five older horses, but was anxious to see how he would respond in the heat of battle.
"I was concerned. I said, 'The race is on now and we'll see if he's got some courage,'" Pletcher said. "We know he's got a lot of ability, but it's nice to see someone looking him in the eye and having him respond. I'm really proud of him. When you have a nice horse come to you on the middle of the turn, it's time to get a little class test. He showed a lot of courage."