East Hall Set for Challenge in Highlight of $700,000 Program of 7 Stakes

MIAMI GARDENS, FL – After keeping some lofty company in major graded stakes for 3-year-olds this year, Wildcat Red is set for a return to South Florida action in Saturday's $100,000 Millions Classic Preview at Gulfstream Park West, which will play host to seven stakes worth $700,000 for Florida-bred Thoroughbreds.

The Jose Garoffalo-trained colt, who finished third behind Breeders' Cup Classic winner Bayern in the Haskell (G1) at Monmouth Park in August, is scheduled to make his first start since finishing third as the even-money favorite in the Oklahoma Derby (G3) at Remington Park on Sept. 28.

"He came back from Remington Park in good shape. I gave him three weeks off. He's back into his routine and he looks great," said Garoffalo, who trains the son of D'wildcat for the Honors Stable Corp.

Wildcat Red has finished no worse than second in eight starts in South Florida, all at Gulfstream Park, where he captured the Besilu Stables Fountain of Youth (G2) and finished second in a photo finish with Constitution in the Besilu Stables Florida Derby (G1) during the 2013-2014 Championship Meet. Wildcat Red suffered a rough trip in an 18th-place finish in the Kentucky Derby (G1) before returning to win the Quality Road Stakes at Gulfstream by 10 ¼ lengths on June 28. He stumbled at the start of the Haskell before pressing the pacesetting Bayern into the stretch and settling for third. He subsequently finished a troubled fifth in the King's Bishop (G1) at Saratoga, where he was beaten by only three lengths after hitting the gate at the start, and came in third in the Oklahoma Derby.

"He had a great workout Friday. Edgar Prado breezed him and he's going to ride him in the race," said Garoffalo, whose 3-year-old breezed five furlongs in a 'bullet' 59 4/5 seconds at Gulfstream Park. "Our first goal is to run in the Sunshine Millions Classic (at Gulfstream Park on Jan. 17)."

Wildcat Red is set to make his first start at Gulfstream Park West in the 1 1/16-mile race for 3-year-olds and up.

"He hasn't run there before, but it won't be a problem. He'll run his race," Garoffalo said.

East Hall has finished behind Wildcat Red in four meetings, but the Bill Kaplan-trained 3-year-old gelding looms as the main threat to Wildcat Red in the Classic Preview. After finishing behind Wildcat Red in the Gulfstream Park Derby, Fountain of Youth, Florida Derby and Quality Road at Gulfstream, East Hall has experienced success on the Road. The son of Graeme Hall captured the $300,000 Ohio Derby at Thistledown and the $500,000 Indiana Derby (G2) at Indiana Grand, sandwiched around a troubled sixth in the Super Derby (G2) at Louisiana Downs.

"He's beaten us a few times, but my horse is better now and maybe he isn't quite as good. I don't know," Kaplan said. "Plus, it's on a new surface. So, we'll see."

East Hall had been tentatively scheduled to run in the Discovery (G3) at Aqueduct last Saturday before Kaplan called an audible and opted for the Millions Classic Preview.

"We were planning to send two horses up there. We had a plane set up, but one horse (Naval Command) couldn't make it. So the economics became a little different. We decided it made more sense to stay in Florida and run for $100,000," said Kaplan, noting the purse boost from $75,000 to $100,000 was a strong factor in staying home.

The Millions Classic Preview will be the stretch-running East Hall's 11th start of the year and 19th overall.

"He's an iron horse. He's a remarkable animal. He's got a great mind on him. He does what the rider wants him to do," said Kaplan, who trains East Hall for H. Jack Hendricks and Roger Justice. "He trains nice and easy.

Eddie Kenneally-trained Schivarelli, the winner of three of four starts, figures to be a strong contender. After winning his first two starts at Aqueduct last winter, the 3-year-old son of Montbrook finished fourth in the Wood Memorial (G1) in April. He returned from a six-month layoff to win a seven-furlong second-level allowance at Keeneland on Oct. 12.

Also entered in the eight-horse Classic Preview field were Megamove, Sr. Quisqueyano, Tryer, Undeniable Temper and Im Steppin' It Up.

Multiple-stakes winner Best Plan Yet was made eligible to run in the Millions Classic Preview, but Jacks or Better Farm and trainer Stanley Gold have opted to run the 3-year-old colt in the $100,000 Millions Turf Preview. The son of Hear No Evil captured the Forty Niner Stakes over the Gulfstream Turf on Aug. 23 before finishing a disappointing eighth in the Showing Up Stakes at Gulfstream Park West on Oct. 18.

"He threw in a clunker. He looked like he didn't even try. Maybe he didn't like the soft turf. He liked the Gulfstream turf better, but we don't have that option right now," Gold said. "We're going to give him another chance."

Best Plan Yet is scheduled to clash with defending champion Bad Debt in the 1 1/16-mile turf stakes for Florida-bred 3-year-olds and up.

The Michael Trombetta-trained gelding has finished first, second or third in 36 of 46 career starts on turf. The son of Grand Reward has won two of three starts at Gulfstream Park West. Breitling Flyer, Triple Cross, E B Ryder, She's Spooky, Tryer and Poco Man were also entered in the Turf Preview.

Gold entered three Jacks or Better homebreds in the 6 ½-furlong $100,000 Millions Juvenile Preview, including Sing Praises, who captured two of the three legs of the Florida Sire Stakes series at Gulfstream. After winning the six-furlong $100,000 Dr. Fager, the son of Hear No Evil finished a close second in the seven-furlong $250,000 Affirmed and rebounded to win the 1 1/16-mile $350,000 In Reality, in which he showed a new dimension while closing from off the pace.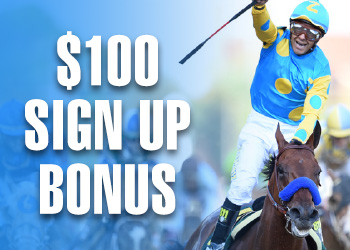 "It'll probably be an advantage to cut back. We know he can sprint. He's dead fit," Gold said.
Gold also entered Twotwentyfive A and Hear That Tune in the Juvenile Preview. Twotwentyfive A defeated Sing Praises by a neck in the Affirmed before finishing an even fourth in the In Reality. Hear That Tune broke his maiden at first asking before finishing a tiring eighth in the In Reality. "They all did well sprinting," Gold said. "It's easier to cut back than to stretch out."
Mr. Jordan, an effortless winner at Monmouth Park in his debut for trainer Eddie Plesa Jr., and Ralph Nicks-trained Lakota Warrior, an impressive debut winner at Gulfstream on Sept. 26, both loom as imposing rivals.
Dukin' With Dale, Fierce Tide, Valico and Morgans Harbour were also entered in the Juvenile Preview.
A field of 11 (plus a main-track-only horse) was entered for the $100,000 Juvenile Turf. Hubba Shake, who captured the Armed Forces Stakes at Gulfstream on Oct. 4 in his debut on grass, and Firespike, who broke his maiden on turf at Saratoga on Aug. 30 before finishing off the board in the Breeders' Futurity (G1) over Keeneland's main track, are expected to vie for favoritism in the mile turf stakes.
Black Martino, Platinum Prince, Jaiden's Best, Chocolate Wildcat, Im Venezuelan, Valuetempo, Unsaintly, Less Than Perfect and Bold Animaux all drew into the field. Saraguaro is eligible to start if the race is moved to the main track.