Horse Racing Carryover Pools
Carryovers - What are Horse Racing Carryovers?
A carryover is when no wins occur at the end of a race on a particular wager type - for example, a Pick 4, Pick 5 or Pick 6. All wagers in the carryover pool or 'pool' are then carried over to the next designated race. The carryover continues from race to race until a lucky winner or winners collect the prize pool, which can reach millions of dollars. As carryover pools increase in value, more betting interest is evidenced and consequently as horse bettors have a chance to win bigger money.
The magic of horse racing betting carryovers is twofold. First, money attracts money so players know there's a chance for a life changing payout. In addition, value conscious horse players wait for carryovers to jump in because they recognize that they're getting a unique bonus - more money is being paid out that has been wagered that day, so instead of a takeout, there's an effective "put in" for those who stayed out of the previous days' pools.
Our list of horse racing Carryovers shows you the largest and most popular carryover pools from major U.S based race tracks. Many different types of horse track bets can have Carryover pools : Pick 6 carryover pools, Pick 5 carryover pools, Pick 4 carryover pools, Pentafecta carryover pools, Super High Five carryover pools, & Tri Super bets carryover pools.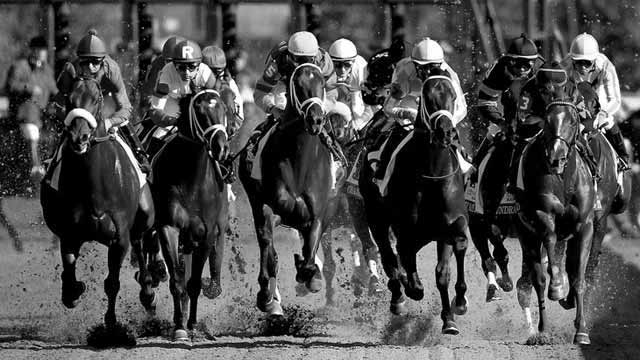 Bet Horse Racing with OTB