Hong Kong Jockey Club (HKJC)

Bet Horse Racing from Happy Valley & Sha Tin in Hong Kong at OffTrackBetting.com - US Legal Online Wagering
Bet Hong Kong Horse Racing Online
OffTrackBetting.com is excited to offer Hong Kong Jockey Club's (HKJC) high quality horse racing to our customers.
OTB players can watch and wager on live horse racing from Hong Kong's world renowned racetracks, Happy Valley and Sha Tin. The Hong Kong Jockey Club's races attract elite horses from all over the world, resulting in a premier racing product and the world's largest pari-mutuel wagering pools.
Combined, the Sha Tin and Happy Valley racetracks host 83 live racing dates annually, with fixtures held from mid-September through mid-July.
SHA TIN
Racing at Sha Tin occurs Sunday with first post time at 12 a.m. (EST).
HAPPY VALLEY
Typically runs Wednesday with a first post time of 6:15 a.m. (EST).
With average field sizes of more than 12 runners per race, huge co-mingled pools averaging over $17 million per race and star-studded fields assembled for their Group 1 races, you won't want to miss a moment of the racing action from Hong Kong.
The highlight of the racing calendar in Hong Kong is the Hong Kong International Races, which takes place December 13. The event includes the Hong Kong Cup, the Hong Kong Mile, the Hong Kong Vase and the Hong Kong Sprint, all of which are Group 1 races on turf.
Hong Kong Jockey Club 2020-2021 Key Races
| Date | Race | Class | Distance |
| --- | --- | --- | --- |
| Oct. 1, 2020 | National Day Cup | G3 | 1000 |
| Sep. 27, 2020 | Celebration Cup | G3 | 1400 |
| Oct. 18, 2020 | Premier Bowl | G2 | 1200 |
| Oct. 18, 2020 | Oriental Watch Sha Tin Trophy | G2 | 1600 |
| Nov. 1, 2020 | Sa Sa Ladies' Purse | G3 | 1800 |
| Nov. 11, 2020 | Tenno Sho Autumn | G1 | 2000 |
| Nov. 22, 2020 | Jockey Club Sprint | G2 | 1200 |
| Nov. 22, 2020 | Jockey Club Mile | G2 | 1600 |
| Nov. 22, 2020 | Jockey Club Cup | G2 | 2000 |
| Dec. 13, 2020 | LONGINES Hong Kong Cup | G1 | 2000 |
| Dec. 13, 2020 | LONGINES Hong Kong Mile | G1 | 1600 |
| Dec. 13, 2020 | LONGINES Hong Kong Sprint | G1 | 1200 |
| Dec. 13, 2020 | LONGINES Hong Kong Vase | G1 | 2400 |
| Jan. 1, 2021 | Chinese Club Challenge Cup | G3 | 1400 |
| Jan. 1, 2021 | Bauhinia Sprint Trophy | G3 | 1000 |
| Jan. 6, 2021 | January Cup | G3 | 1800 |
| Jan. 24, 2021 | Hong Kong Classic Mile | - | 1600 |
| Jan. 24, 2021 | Stewards' Cup ** | G1 | 1600 |
| Jan. 24, 2021 | Centenary Sprint Cup | G1 | 1200 |
| Jan. 31, 2021 | Centenary Vase | G3 | 1800 |
| Feb. 21, 2021 | Hong Kong Classic Cup | - | 1800 |
| Feb. 21, 2021 | Citi Hong Kong Gold Cup ** | G1 | 2000 |
| Feb. 21, 2021 | Queen's Silver Jubilee Cup | G1 | 1400 |
| March 21, 2021 | BMW Hong Kong Derby | - | 2000 |
| April 5, 2021 | Chairman's Trophy | G2 | 1600 |
| April 5, 2021 | Sprint Cup | G2 | 1200 |
| April 25, 2021 | QEII Cup | G1 | 2000 |
| May 2, 2021 | Queen Mother Memorial Cup | G3 | 2400 |
| April 25, 2021 | Champions Mile | G1 | 1600 |
| April 25, 2021 | Chairman's Sprint Prize | G1 | 1200 |
| May 23, 2021 | Standard Chartered Champions & Chater Cup ** | G1 | 2400 |
| May 23, 2021 | Sha Tin Vase | G3 | 1200 |
| May 30, 2021 | Lion Rock Trophy | G3 | 1600 |
| June 20, 2021 | Premier Cup | G3 | 1400 |
| June 20, 2021 | Premier Plate | G3 | 1800 |
** Triple Crown race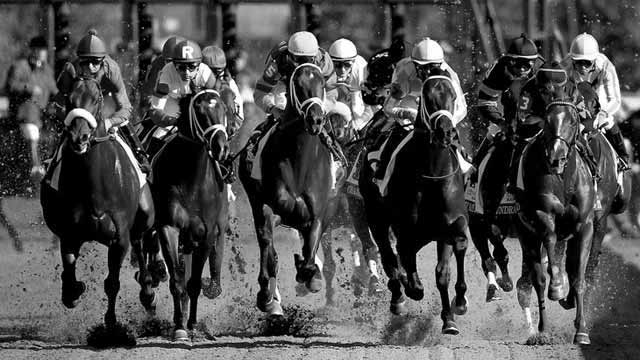 Bet Belmont Stakes with OTB