Assiniboia Downs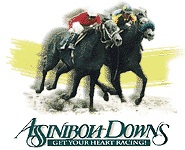 Assiniboia Downs is a Canadian horse race track opened in June 1958 in Winnipeg, Manitoba. The main track is a six-and-one-half furlong oval.
---
Assiniboia Downs History
Assiniboia Downs in Winnipeg of Manitoba, Canada, is an impressive race track with top-class facilities and an exciting racing calendar. Offering year-round entertainment, Assiniboia Downs also offers simulcasting and video lottery for racing fans. Live thoroughbred racing is held at Assiniboia Downs every year from May through to September. The main track is 6-1/2 furlongs, oval dirt. The last stretch from the final turn to the finishing line is 990 feet. Assiniboia's 70 days of thoroughbred racing are held on Tuesdays, Fridays, Saturdays, Sundays and on holidays. Post times are 7:00 pm and 1:00 pm depending on the day. The racing establishment has sufficient stabling for some 430 top-standard horses on the backstretch. Eager racing fans can choose from seating on the open-air grandstand, in the comfortable air-conditioned club house or in The Terrace Dining Room where they can also enjoy a meal. Races run at Assiniboia Downs are so popular that they are broadcast through SHAW Cable on channel 87.
---
Assiniboia Downs Live Horse Racing Schedule
Wednesdays, Fridays, Saturdays, plus select Sundays
---
Assiniboia Downs Layout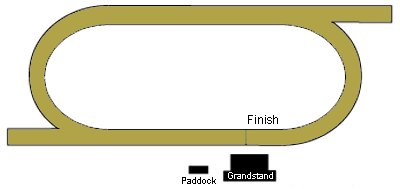 Main Track:Six and one-half furlongs, oval.
Distance from last turn to finish line: 990 Feet.

---
Post Time at Assiniboia Downs
7:00pm CT, 1:00pm CT select special days
---
Assiniboia Downs Track Code
ASD
Assiniboia Downs Contact Information
Mailing Address:
Assiniboia Downs
3975 Portage Avenue
Winnipeg, Manitoba R3K 2E9
Street Address:
Assiniboia Downs
3975 Portage Avenue
Winnipeg, Manitoba R3K 2E9
Website: www.assiniboiadowns.com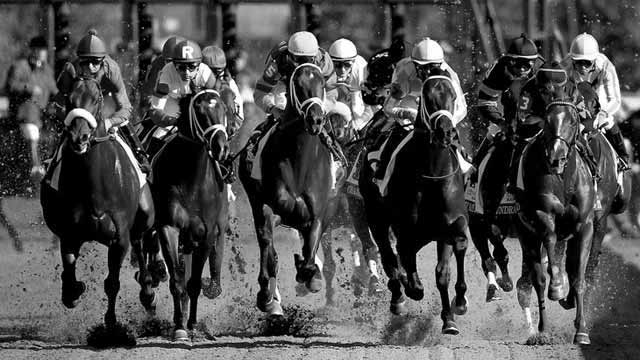 Bet Horse Racing with OTB