Turfway Park Results - March 15, 2019
< Turfway Park Results for March 14, 2019
Turfway Park Results for March 16, 2019 >
---
Turfway Park Race Results
March 30, 2019
March 29, 2019
March 28, 2019
March 22, 2019
March 21, 2019
March 16, 2019
March 14, 2019
March 09, 2019
March 08, 2019
March 07, 2019
March 02, 2019
March 01, 2019
February 28, 2019
February 23, 2019
February 22, 2019
February 21, 2019
February 16, 2019
February 15, 2019
February 14, 2019
February 09, 2019
February 08, 2019
February 07, 2019
February 02, 2019
February 01, 2019
January 31, 2019
January 26, 2019
January 25, 2019
January 24, 2019
January 19, 2019
Instant access for Turfway Park Race Results, Entries, Post Positions, Payouts, Jockeys, Scratches, Conditions & Purses for March 15, 2019.
Turfway Park Information
Turfway Park is an American horse racing track located just outside the city limits to the north of Florence, Kentucky, about 10 miles south of the Ohio River at Cincinnati. The track conducts live Thoroughbred horse racing during three meets each year-Fall, Holiday, and Winter/Spring-and offers year-round simulcast wagering from tracks across the continent. In 2009, the Horseplayers Association of North America introduced a rating system for 65 Thoroughbred racetracks in North America. Of the top Ten, Turfway was ranked #10.
Turfway Park Information Thoroughbred Racing
7500 Turfway Road, Florence, KY US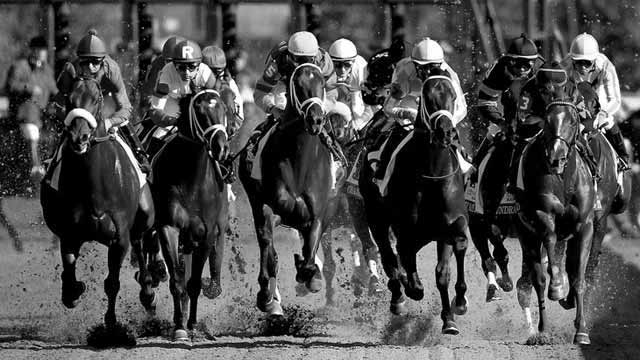 Bet Horse Racing with OTB