Cal Expo Results - December 02, 2022
< Cal Expo Results for November 27, 2022
Cal Expo Results for December 04, 2022 >
---
Cal Expo Race Results
February 05, 2023
February 03, 2023
January 29, 2023
January 27, 2023
January 22, 2023
January 20, 2023
January 13, 2023
January 12, 2023
January 08, 2023
January 06, 2023
January 02, 2023
January 01, 2023
December 26, 2022
December 18, 2022
December 16, 2022
December 11, 2022
December 09, 2022
December 04, 2022
November 27, 2022
November 25, 2022
November 18, 2022
May 01, 2022
April 29, 2022
April 24, 2022
April 22, 2022
April 17, 2022
April 15, 2022
April 10, 2022
April 08, 2022
Instant access for Cal Expo Race Results, Entries, Post Positions, Payouts, Jockeys, Scratches, Conditions & Purses for December 02, 2022.
Cal Expo Raceway Information
The Cal Expo racetrack hosts harness racing meets almost year-round. The track opened to the public in 1971 and has a one-mile oval with a 990ft homestretch. The racetrack grandstand (The Miller Lite Grandstand) seats 22,000 and was the site of the 1983 Greater Sacramento Billy Graham Crusade.
The newly remodeled Cal Expo Sports & Wagering Center features a Sports Bar and Clubhouse where casual dining is available each harness racing night at the Winner's Circle Grille and Java Scooters.
Cal Expo Information Harness Racing
1600 Exposition Blvd, Sacramento, CA US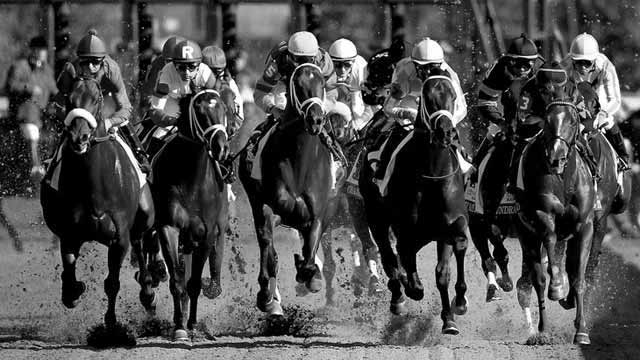 Bet Horse Racing with OTB