Hazel Park Results - April 25, 2014
< Hazel Park Results for April 21, 2014
Hazel Park Results for April 26, 2014 >
---
Hazel Park Race Results
September 19, 2014
September 13, 2014
September 12, 2014
September 06, 2014
September 05, 2014
August 30, 2014
August 29, 2014
August 23, 2014
August 22, 2014
August 16, 2014
August 15, 2014
August 09, 2014
August 08, 2014
August 02, 2014
August 01, 2014
July 26, 2014
July 25, 2014
July 19, 2014
July 18, 2014
July 12, 2014
July 11, 2014
July 05, 2014
July 04, 2014
June 28, 2014
June 27, 2014
May 03, 2014
May 02, 2014
April 27, 2014
April 26, 2014
Instant access for Hazel Park Race Results, Entries, Post Positions, Payouts, Jockeys, Scratches, Conditions & Purses - Page 5.
Hazel Park Information
Hazel Park Raceway, located in Michigan on East Ten Mile Road, is known for hosting some of the greatest harness racing events in the United States. A lovely track, exciting racing, simulcasting and fantastic facilities means only the best for eager racegoers. Known as the pioneer track for being the first 5/8th mile track in the country, Hazel Park Raceway has attracted some of the nation's top drivers, trainers and equines since its inception. The track was a dual-breed facility from 1953 through 1984; and has hosted harness racing exclusively since 1985. Recognized by the Detroit News as one of Detroit's Best Action & Night Spots.
Hazel Park Information Harness Racing
Hazel Park, MI US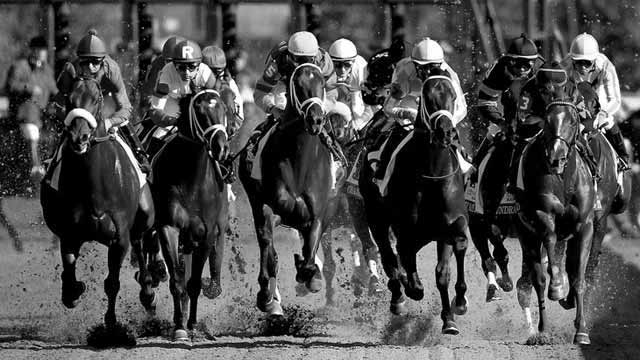 Bet Horse Racing with OTB