Parx Racing Results - September 20, 2022
< Parx Racing Results for September 19, 2022
Parx Racing Results for September 21, 2022 >
---
Parx Racing Race Results
November 28, 2022
November 23, 2022
November 22, 2022
November 21, 2022
November 16, 2022
November 15, 2022
November 14, 2022
November 09, 2022
November 08, 2022
November 07, 2022
November 02, 2022
November 01, 2022
October 31, 2022
October 26, 2022
October 25, 2022
October 24, 2022
October 19, 2022
October 17, 2022
October 12, 2022
October 11, 2022
October 10, 2022
October 05, 2022
October 04, 2022
October 03, 2022
September 28, 2022
September 27, 2022
September 26, 2022
September 24, 2022
September 21, 2022
Instant access for Parx Racing Race Results, Entries, Post Positions, Payouts, Jockeys, Scratches, Conditions & Purses - Page 2.
Parx Racing Information
Parx Racing and Casino is a thoroughbred horse racetrack and racino in Bensalem, Pennsylvania. It currently houses 3,300 slot machines. It is home to the $1,000,000 Grade 2 Pennsylvania Derby run annually in September.
Parx Racing Information Thoroughbred Racing
3001 Street Road, Bensalem, PA US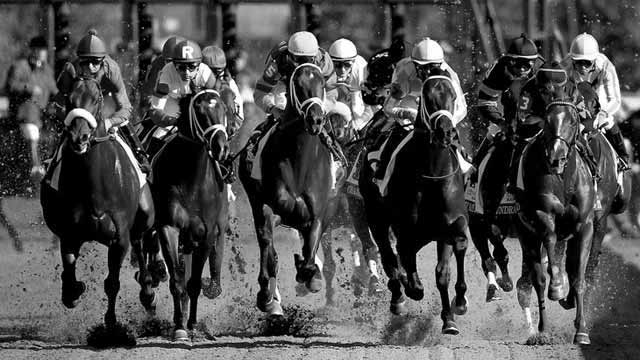 Bet Horse Racing with OTB