2019 Hong Kong Turf World Championships at Sha Tin


Hong Kong Jockey Club Press Release |
OTB Writer
The Hong Kong Turf World Championships will be held at Sha Tin Racecourse on Saturday night, December 7 (US Date). Below is a quick summary of the upcoming races you can bet on with OffTrackBetting.com.
Hong Kong Vase
Group: G1 | Total Prize: HK$20 Million | Distance: Turf 2400m
The LONGINES Hong Kong Vase was introduced to the December programme in 1994 and it was France-trained runner Red Bishop that took the inaugural prize.
This 2400m showpiece event was upped to international Group 2 level in 1996, before being upgraded to Group 1 when Daliapour won in 2000. Among the winners of this prestigious contest are the outstanding English race mare Ouija Board, Japan's Stay Gold and Satono Crown, the English St Leger hero Mastery, popular globe-trotter Red Cadeaux, and Dunaden, who in 2011 became the first Melbourne Cup winner to lift the Vase, and trainer Aidan O'Brien's two-time race winner, Highland Reel. The race's total prize money was increased to HK$20 million in 2018.
2019 Hong Kong Vase Picks
Courtesy of Dick Powell of Hong Kong Jockey Club
Race 4 (post time 12:40 a.m. ET / 9:40 p.m. PT) is the $2.56 million Hong Kong Vase (G1) going 2400 meters. The defending champion, Exultant, drew post 14 so he looks vulnerable. There is not a lot of pace in the field so he might be able to work out a decent trip but it will take energy to do it. We'll look elsewhere.
1st: #10 Deidre - is a mare from Japan that just missed in the Cup (G1) here last year going 10 furlongs. She raced in Europe this year and upset the Nassau Stakes (G1) at Goodwood and was a good third two starts later at Ascot on British Champions Day. The daughter of Harbinger has a strong late kick and gets Oisin Murphy back aboard.
2nd: #11 Lucky Lilac - is an improving filly from Japan that won a Group 1 stakes at Kyoto with Christophe Soumillon aboard. Sheran her last three furlongs in 32 4/5ths second and can save ground from post one before unleashing her kick.
3rd:#1 Exultant - won this race last year from post 10 so maybe post 14 is not that bad. He has had two strong races this year but Zac Purton will have to use early energy to chase a slowish pace.
4th: #4 Southern Legend - was a sharp winner two starts back going nine furlongs then was a good third in his prep for this. He looks to be a question mark at the distance but the lack of pace should help him get the distance.
Hong Kong Sprint
Group: G1 | Total Prize: HK$20 Million | Distance: Turf 1200m
The Hong Kong Sprint was the fourth and final international race added to the event when it was first run, as a Listed race, in 1999. Fairy King Prawn proved a fittingly top-class first winner. The race attained Group 3 status in 2000 and Group 2 one year later. In 2002, the Sprint became the last of the HKIR to attain Group 1 status, so establishing the four-race Group 1 format we know today.
The race has a most illustrious roll of honour, featuring superstars Silent Witness and Sacred Kingdom from Hong Kong and Japan's greatest sprinter, the exceptional Lord Kanaloa. The race distance was upped from 1000m to 1200m in 2006. This premier sprint is currently worth HK$20 million.
2019 Hong Kong Sprint Picks
Courtesy of Dick Powell of Hong Kong Jockey Club
Race 5 (post time 1:20 a.m. ET / 10:20 p.m. PT) is the $2.56 million Hong Kong Sprint (G1) going 1200 meters. Hong Kong turf sprinters are so good, there are only two international sprinters that are entered.
1st: #14 Aethero - has only one blemish on his record but his talent can overwhelm his lack of experience. After losing due to a poor start and bad manners at the start, he bounced back to break the track record here for five furlongs down the straightaway. Last out, he made his group debut and romped in the Jockey Club Sprint (G2) going today's distance when he just missed breaking the track record. He draws well on the outside and gets in light with 117 lbs.
2nd: #1 Beat the Clock - was third in this race last year when he flew home. He won the Chairman's Sprint Prize (G1) last April here with a last quarter mile in 21.56 seconds. He returned this year with a good third in the Jockey Club Sprint (G2) behind the top choice. Second start off the layoff should have him ready.
3rd: #4 Hot King Prawn - is a blazing-fast sprinter that has been able to handle the move up in class in his second start off the layoff. I like how he finished in his last start behind the top choice.
4th: #10 Seasons Bloom - has a huge late kick with 21-and-change last quarter miles and will be flying late with Grant van Niekerk.
Hong Kong Mile
Group: G1 | Total Prize: HK$25 Million | Distance: Turf 1600m
The LONGINES Hong Kong Mile, initially the Hong Kong Invitation Bowl, was inaugurated in 1991 to mark Hong Kong's staging of that year's Asian Racing Conference. Ireland's Additional Risk won that first edition for trainer Dermot Weld and jockey Mick Kinane.
The race attained international Group 3 status in 1994, and was further upgraded to Group 2 the following year. The UK-trained Docksider won the race the first time that it was held in its now familiar guise, the Hong Kong Mile over 1600m - that was in 1999. It was upgraded to International Group 1 status when New Zealand super mare Sunline took the race in 2000.
The outstanding champion Good Ba Ba has the distinction of being the only horse to have won this or any other HKIR contest three times. The great miler prevailed in 2007, 2008 and 2009. Japan's Horse the Year Maurice was the winner of this race in 2015. Beauty Generation completed back-to-back wins in this race last year, as well as being crowned Hong Kong Horse of the Year for the second successive season. The race now carries a total purse of HK$25 million.
2019 Hong Kong Mile Picks
Courtesy of Dick Powell of Hong Kong Jockey Club
Race 7 (post time 2:30 a.m. ET / 11:30 p.m. PT) is the $3.21 million Hong Kong Mile (G1) going 1600 meters. The defending champion, Beauty Generation is back but has lost his last two starts.
1st: #1 Beauty Generation - was spectacular last season four Group 1 stakes races. This year, he made his debut going 1400 meters and promptly broke the track record. Next out, he had to carry top weight again but he could do no better than third going a mile. Last out, with much more favorable weights, he was still third when he made the lead but could not hold on. He gets in at level weights today and draws perfectly in post five.
2nd: #4 Waikuku - is an improving 4-year-old that was a good third to the top choice in his seasonal debut. He came back two starts later to win the Jockey Club Mile (G2) from just off the pace and only picks up three pounds.
3rd: #9 Admire Mars - won a Group 1 stakes race going a mile from post 17 in Tokyo two starts back then raced evenly last out in his seasonal debut. Christophe Soumillon picks up the mount but this is a very tough assignment for a 3-year-old.
4th: #2 Indy Champ - Japanese shipper has won two Group 1 stakes races in his last three starts and the loss came at 1800 meters.
Hong Kong Cup
Group: G1 | Total Prize: HK$28 Million | Distance: Turf 2000m
With a total purse of HK$28 million, the LONGINES Hong Kong Cup is currently the richest race in Hong Kong and one of the most lucrative 2000m turf races in the world. It is also the centrepiece of Hong Kong's biggest international sporting event.
The initial incarnation of the LONGINES Hong Kong Cup took place at Sha Tin Racecourse back in 1988, an 1800m heat open to raiders from Singapore and Malaysia and billed as the Hong Kong Invitation Cup. Flying Dancer prevailed for home trainer Brian Kan and jockey Bartie Leisher.
The race attained international Group 3 status in December 1993 and was further upgraded to international Group 2 status the following year. The big breakthrough came in 1999 when the Hong Kong International Cup was renamed the Hong Kong Cup and became the first Hong Kong race to be designated an international Group 1.
Champions from across the globe have their names etched on the honour roll: Fantastic Light, Falbrav, Alexander Goldrun, Vengeance Of Rain, Pride, Ramonti, Vision D'Etat, Snow Fairy, California Memory, Designs On Rome, A Shin Hikari, Maurice, Time Warp, and last year's winner Glorious Forever, stand out.
2019 Hong Kong Cup Picks
Courtesy of Dick Powell of Hong Kong Jockey Club
Race 8 (post time 3:10 a.m. ET / 12:10 a.m. PT) is the $3.56 million Hong Kong Cup (G1) going 2000 meters. Japanese superstar Almond Eye was not able to make the trip after running a fever last week but the remaining eight starters are evenly matched.
1st: #7 Magic Wand - won her first Group 1 stakes race last out when she won the Mackinnon Stakes (G1) going this distance in Australia five days after running in the two-mile Melbourne Cup (G1). A better indication of her talent was a good second in the Arlington Million (G1) going this distance behind possible Horse of the Year Bricks and Mortar. She is game as can be, draws well with Ryan Moore back in the saddle, and has shown an affinity for firm ground.
2nd: #6 Furore - won the Hong Kong Derby back in March going this distance. He has returned with two even efforts then was a good second behind Exultant who won last year's Vase (G1). He draws the rail with Hugh Bowman back aboard and he is lightly raced to where he can improve off his last start.
3rd: #2 Rise High - was a good second in a Grade 1 stakes race here back May going 12 furlongs. He seems to be able to run all day and was a good winner two starts back here in the Sha Tin Trophy Stakes (G2) going nine furlongs going a mile in fast time over Beauty Generation.
4th: #8 Edisa - won going 11 furlongs at Belmont Park in September then was a good second at Longchamp at a mile-and-a-half. Trainer Alain de Royer Dupre has shipped in to Sha Tin successfully in the past and the daughter of Kitten's Joy is only 3 and could still be improving.
2019 Hong Kong Cup Notes
Japanese superstar Almond Eye has been withdrawn from the Dec. 8 Longines Hong Kong Cup (G1), the Hong Kong Jockey Club announced late Nov. 29 in a brief statement.
"Almond Eye has been withdrawn from the Hong Kong Cup. Plans to travel to Hong Kong later today were canceled due to an elevated temperature," the statement read in its entirety.
Almond Eye, Japan's reigning Horse of the Year, was the headliner for the US$3.6 million Hong Kong Cup during the Hong Kong International Races at Sha Tin.
---
Melbourne Cup Runner Up Prince Of Arran Has `Unfinished Business' In Hong Kong
Charlie Fellowes has a charm and approachability that is probably nudging Group 1 class, but talking to Prince Of Arran's trainer gives the impression of restless ambition. His comments regarding Sunday's G1 LONGINES Hong Kong Vase start to illustrate this.
"We have unfinished business in Hong Kong," the 33-year-old Newmarket trainer declared firmly.
The "unfinished business" concerns Prince Of Arran's eighth placing in last year's race, having arrived off a fantastic third in the G1 Melbourne Cup. Another memorable Flemington performance last month saw the powerful bay gelding finish even closer in Australia's greatest race, a narrow third to Vow And Declare that turned into second after the dramatic demotion of Frankie Dettori's mount Master Of Reality.
"I told everyone at Sha Tin last December that Prince Of Arran was in even better shape than he had been in Australia but he got gate 14 and nothing went right for him. Actually I think he still ran a huge race, all things considered," he said.
This year Fellowes wants a helping hand to come his way at Thursday's Barrier Draw ceremony: "I wouldn't want to be right on the inside but three to seven would be ideal. Our horse doesn't want to lead but he wants to be close up. That is how he likes to race."
Prince Of Arran moved into Fellowes' stable not long after the trainer had himself become licensed and he was named shortly before his first race, following a holiday visit of his owner-breeder Saeed Bel Obaida to the beautiful Scottish island of Arran.
The horse didn't show anything special early but has developed into the type of racehorse that according to Fellowes you might have to wait 20 years to find, with his money-spinning quality being revealed abroad rather than at home.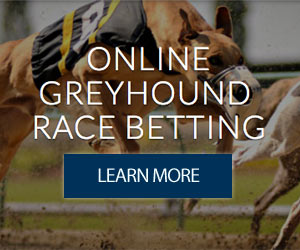 "He is a highly intelligent horse and seems to find travelling very stimulating so it keeps him fresh. Also I think that intelligence means that he only does as much as he has to - all his wins have been by narrow margins - so you never really get to the bottom of him and that also implies that he can last longer as a racehorse," the handler said.
The six-year-old bay gelding's only three wins in Britain have been in relatively insignificant events on Kempton's all-weather track. Compare that with his adventures abroad when besides his two cracking Melbourne Cup performances he has been placed in a G2 at Belmont on his only US start, won and been placed in valuable events at Meydan, and has twice won G3's in Australia.
The latest of those came en route to this year's Melbourne Cup in October's Geelong Cup over the same 2400m distance of the Hong Kong Vase. The racecourse presenter got pretty excited afterwards, announcing: "Prince Of Arran loves it here in Australia. We've adopted him as one of our own!" Not as excited perhaps as Fellowes' travelling head groom Natasha Eaton who has accompanied the horse around the world and said: "I would die for this horse! He is so spoilt but he deserves it!"
Jockey Michael Walker who will resume his partnership with Prince Of Arran at Sha Tin on Sunday emphasised another crucial quality of the horse after he had fended off the late surge of re-opposing Irish mare True Self at Geelong.
"He's got a heart bigger than anyone here today," he said.
Fellowes, who watched that win on TV from the other side of the world, grew up near Newmarket but comes from a farming rather than a racing background. Initially he had to be "dragged" along to the races but once the bug hit, it hit hard and by the time he left university, every career other than racehorse trainer had been ruled out.
The five years as assistant trainer to Newmarket-based James Fanshawe is where his learning curve matured but becoming the boss brings its own challenges and, although his very first runner was a winner, Fellowes admits that he does "cringe" when recalling some of the things he did in his first year as a trainer.
Cringe or not, things have been going in the right direction ever since including a first Royal Ascot victory with Thanks Be in the Sandringham Stakes in June. That win came soon after a geographical shift which Fellowes hopes will take him to the top table, if not this year then soon.
That was the purchase of Bedford House Stables, a near 200-year-old yard updated with 21st century facilities by former trainer Luca Cumani, who sent out endless top class winners from there. That list included two winners of the Derby at Epsom as well as Falbrav who concluded his career in scintillating winning style under Frankie Dettori in the 2003 Hong Kong Cup at Sha Tin.
Fellowes admits that despite record money earnings for the stable this year expenses linked to the purchase have meant that "my bank balance isn't too good at the moment!" However, he recognises how lucky he is: "I have one of the best positions in the best racing town in the world and hopefully this signals to the big owners in this country and abroad that we really mean business."
Meanwhile, the trainer reckons that he will go into battle in the next British racing season with around 75 horses.
"I want quality over quantity and Bedford House lends itself perfectly to that ambition," Fellowes said.
Keen to pay huge tribute to his staff and recognize that the stable is a team, he also says that because this sport is an all-encompassing lifestyle it is important to have other interests especially as many of his friends come from outside of racing. Playing golf, supporting Nottingham Forest FC and cooking are all high on that list.
But on Sunday it will be all about racing and the hope in the Fellowes camp will be that this year will replicate 2011 when Europeans Dunaden and Red Cadeaux - first and second in the Melbourne Cup - repeated those fabulous performances 7,500 km away in Hong Kong the following month when first and third in the Vase.