Make easy cash deposits to your OTB account at CVS, 7-Eleven, Dollar General, Walgreens, Family Dollar, Dollar General & Casey's General Store retail locations.
OTB Cash Funding with PayNearMe
OffTrackBetting.com is excited to partner with PayNearMe to offer a fast and convenient way to fund your OTB horse betting account with cash from your participating neighborhood CVS®, 7-Eleven®, Walgreens®, Family Dollar®, Dollar General® or Casey's General Store!
Avoid credit card fees and interest charges
Use Cash - Not linked to a bank account
Deposit at any CVS, 7-Eleven, Dollar General, Walgreens, Family Dollar, Dollar General & Casey's General Store
PayNearMe FAQs
Yes. PayNearMe charges a convenience fee up to $4.99 each time you make a deposit. OffTrackBetting.com does not charge nor collect this fee, and you pay it along with your requested deposit amount at the local retail store.
Your First PayNearMe Fee up to $4.99 Is On OTB
To get you started, OffTrackBetting.com will reimburse the $4.99 fee on your first PayNearMe deposit. Since OTB doesn't charge any fees to deposit with PayNearMe, this means the cost of your first deposit with PayNearMe is totally reimbursed!
To claim your reimbursement for your 1st PayNearMe deposit, please email support@OffTrackBetting.com Please allow 72 hours for the PayNearMe fee to be credited to your account.
**OffTrackBetting.com will refund the PayNearMe fee ($4.99) to your account within 72 hours of the date of your deposit. Eligible only to OffTrackBetting.com customers who have never deposited with PayNearMe. One Credit per account. This promotion may be discontinued at any time, without notice.
Please note:
Internet gambling may be unlawful in the jurisdiction in which you are located; if so, you are not authorized to use your payment card to complete a transaction with us.
We recommend that you retain a copy of all transaction records and our policies and rules.
If you are not of legal age to wager in your jurisdiction, you are prohibited from using this site. See our Terms and Conditions for details.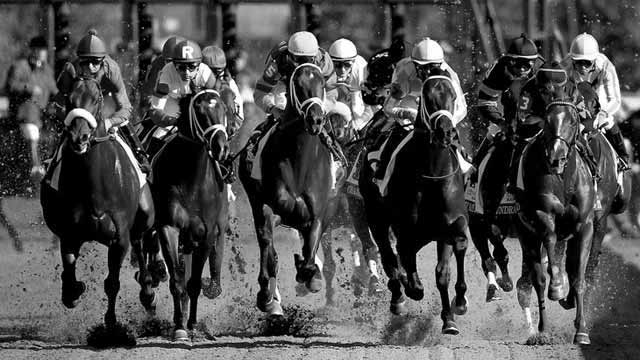 Bet Horse Racing with OTB