HANDICAPPING HORSE RACING

OffTrackBetting.com has the best handicapping products available to help horseplayers win more at the races!
When you open an OffTrackBetting.com account, you'll get so much more than just betting horses & greyhounds online. You also have full access to the leading horse racing handicapping tools to take the guesswork out of your picks.
Enjoy your very own one-stop shop for all the horse racing handicapping products you need. The Handicapping Store is full of products such as Past Performances, Winner's Circle Selections, FAST Sheets, and more, all to help you place educated wagers and increase your odds of winning! Discover detailed analysis from racing experts with a wide assortment of tip sheets from Michael Nunamaker, Ellis Star, The Walker Group and more.
You can order the Most Current racing information products directly from within the OTB wagering interface and pay for them directly from your OTB account. So signup today and take advantage of these terrific products!
HORSE RACING HANDICAPPING STORE
Here is a quick glimpse at the wide selection of Past Performance products are available in the OTB Handicapping Store.
Australian Racing PPs
CompuBet Best Bets Reports for Harness
CompuBet Best Bets Reports for Thoroughbred
CompuBet Graph Style for Harness
CompuBet Race Program Analysis for Harness
CompuBet Race Program Analysis for Thoroughbred
CompuBet Standard Analysis for Harness
Equibase® Basic PP Program
Equibase® Consortium
Equibase® Premium PP Program
F.A.S.T. Sheets
PowerPicks Classic
The Turf Club Analysts
The Walker Group Combo (No. & So. California)
TrackMaster® Greg
TrackMaster® Platinum PP's (12 Line)
TrackMaster® Platinum PP's (12 Line Xtra)
TrackMaster® Platinum PP's (Condensed)
TrackMaster® PP's for Harness
TrackMaster® PP's for Harness (Condensed)
Turf Club Analysts Combo (No. & So. California)
Winner's Circle Selections by El Grupo Hernandez(espanol)
Winner's Circle Selections by Ellis Starr
Winner's Circle Selections by Michael Nunamaker
Winner's Circle Selections by The Walker Group
Winner's Circle Selections by Valuline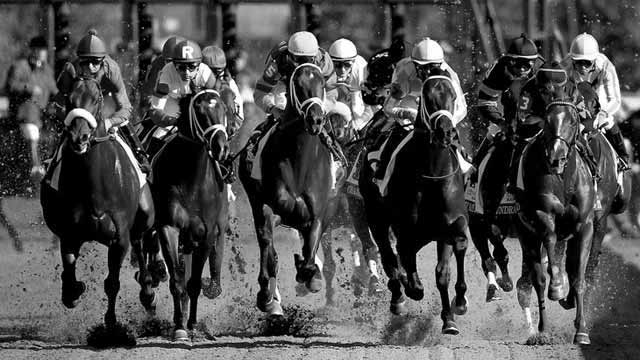 Bet Horse Racing with OTB