Credit Cards

OffTrackBetting.com accepts VISA & MasterCard credit card deposits for online horse racing & greyhound wagering.
Bet Horse Racing with VISA & MasterCard Credit Cards & Debit Cards
Fund your OTB account quickly and securely with Credit Cards and Debit Cards! OffTrackBetting.com offers horseplayers the ability to fund their wagering account via credit or debit card instantly using VISA or MasterCard.
Deposit with Credit Card or Debit Card
MasterCard & VISA accepted
Deposit is instantly credited to your OTB account
OTB Credit Card Funding
---
Log in to your OffTrackBetting.com Account.
Click "Deposit" or "Fund" and then select Credit/Debit Card as your deposit method.
Enter your requested deposit amount, and note the following:
OTB charges a 4.5% convenience fee (minimum $5) for each deposit.
Your card issuer may charge additional fees.
Proceed as directed to enter your credit card billing information. Successful transactions are credited immediately to your OTB wagering account.
Credit Card / Debit Card FAQs
Yes. OTB uses PaySafe to complete your credit/debit card transaction. Your card details are sent directly to PaySafe's secure, encrypted servers to process your transaction. OTB does not intercept, store, or otherwise view your sensitive credit/debit card details.
Credit Card deposits are instant, provided they are approved by your card issuer.
Yes, there is a convenience fee of 4.5% ($5 minimum) applied to Credit/Debit card deposits to your OffTrackBetting account.
Yes, there is a maximum of: $1,000 per transaction, $1,000 per rolling 24 hour period, $3,000 per rolling 7 day period and $5,000 rolling 30 day period.
Yes, however our limits apply to your account, not per card.
We are unable to disclose reasons for a decline. You can try your deposit again, try an alternate card instead, or check with your issuing bank for any detail they may be able to share.
If you received a transaction declined message, rest assured we are not going to process a transaction on that card. When attempting to charge your card, our system performs an Authorization to first check if funds are available. If the transaction completes successfully, the Authorized amount will be charged. If the transaction is declined, your issuing bank will show the Authorization amount as reserved or unavailable against future purchases, for a period of time. OTB will not proceed with the transaction in the event of a decline, but it's up to your issuing bank to release the held Authorization amount.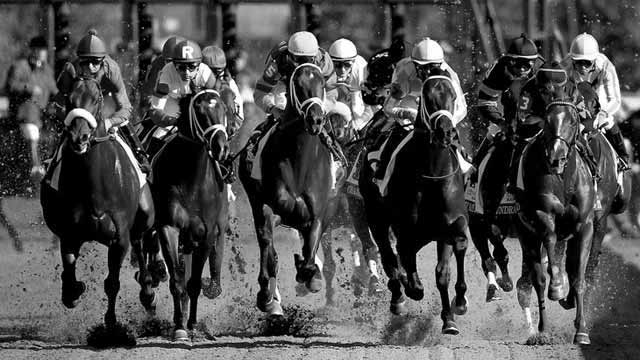 Bet Horse Racing with OTB
Bet Greyhound Racing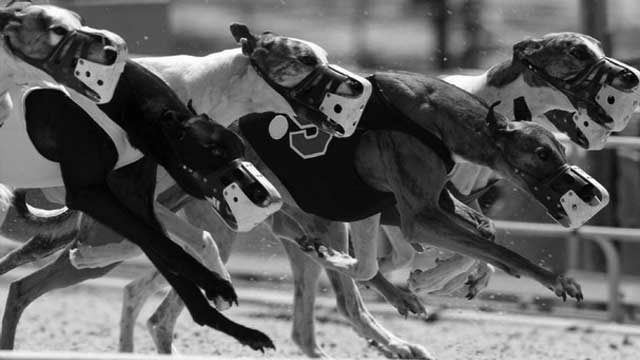 Bet Greyhound Racing online from the top dog tracks in the United States. Watch Free Live Video Streaming of every Greyhound Race when you bet from mobile phone, tablet, laptop or desktop.
Earn Daily Cash Rewards - Win or Lose
Hundreds of weekly Greyhound races
Free Live Video & Race Replays