OFF TRACK BETTING CASH REWARDS

Earn Cash Rewards Everyday Betting at OffTrackBetting.com
Earn Reward Points at many Thoroughbred, Harness, and Greyhound racetracks.
Points can be redeemed for cash and used for wagering or can be withdrawn as cash.
Rewards are placed into players account right after races are official.
Reward Level is based on a rolling 30-day period of wager activity. Once your wager activity exceeds the next threshold level, your account is automatically upgraded to the next tier the following day.
OffTrackBetting.com is based, licensed and regulated in the U.S.
OffTrackBetting.com co-mingles directly into the U.S. pools so there are no limitations on the amount you can wager and there are no limits on payouts.
Points Awarded per $1 wagered on Live Racing
Level
Total Wagers per Month
WPS*
EX/QU/DD*
TRI/SUP/PEN/PKs*
1
$0 - $1,000
1
1
1
2
$1,001 - $2,500
4
6
8
3
$2,501 - $5,000
6
8
10
4
$5,001 - $7,500
7
14
20
5
$7,501 - $10,000
8
16
24
OTB VIP
$10,001 +
V.I.P. Custom Rates - Click Here
---
DO YOU WAGER MORE THAN $10,000/MONTH?
For players who regularly wager at a significant level, an OTB Account Manager can customize a rewards profile specifically for you. Fill out a quick form and a VIP Manager will be in touch with you.
---
*Due to Source Market Fees & other regulations imposed upon us by certain States & Tracks, some accounts are ineligible for the 100% Match On First Deposit, daily rewards and other promotional offerings. This list includes, but may not be limited to, accounts from: CA, KY, MD, MN, MT, NY, OR, WA, WV & certain FL zip codes.
*UP TO rate shown - certain tracks and bet types excluded or reduced due to contractual agreements. In order to start receiving rewards, your total wagers must exceed $1,000 per month. Log in to your account to view specific rewards.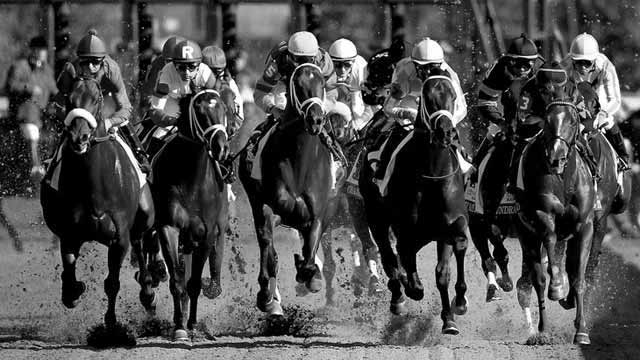 Bet Horse Racing with OTB