Tampa Bay Downs Results
< Tampa Bay Downs Results for November 25, 2023
Latest Results
---
Tampa Bay Downs Race Results
November 25, 2023
November 24, 2023
November 22, 2023
July 01, 2023
June 30, 2023
May 06, 2023
May 05, 2023
May 03, 2023
April 30, 2023
April 29, 2023
April 28, 2023
April 26, 2023
April 23, 2023
April 22, 2023
April 21, 2023
April 19, 2023
April 16, 2023
April 15, 2023
April 14, 2023
April 12, 2023
April 08, 2023
April 07, 2023
April 05, 2023
April 01, 2023
March 31, 2023
March 29, 2023
March 25, 2023
March 24, 2023
March 22, 2023
Instant access for today's Tampa Bay Downs Race Results, Entries, Post Positions, Payouts, Jockeys, Scratches, Conditions & Purses.
Tampa Bay Downs Information
Tampa Bay Downs is an American Thoroughbred horse racing facility located in Westchase, Florida, just outside Tampa. The main track is a one-mile oval made up of sand and loam composition, and is rated one of the best surfaces in the nation for both training and racing. The main track is 75 feet wide, the length of the stretch is 976 feet, and the track features a seven-furlong chute. The turf course was completed in 1998 and is seven-eighths of a mile in circumference with a quarter-mile The backstretch houses 1,460 horses in 31 barns, including two receiving barns. The Grandstand seats 4,300 people and the Clubhouse seats 1,700 patrons.
Tampa Bay Downs Information Thoroughbred Racing
11225 Race Track Road, Tampa, FL US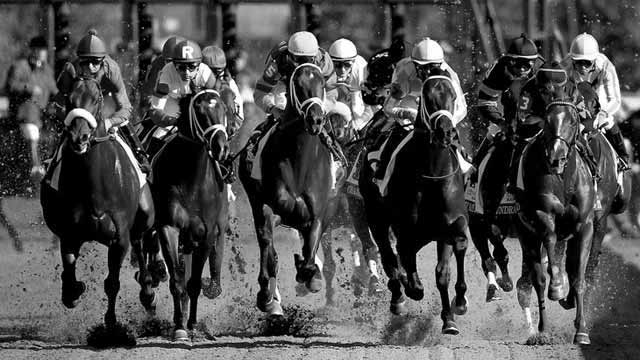 Bet Horse Racing with OTB