2020 Ho Chung River Handicap at Happy Valley HKJC


HKJC Press Release - DECLAN SCHUSTER
HAPPY VALLEY FREE PICKS - May 20 (DECLAN SCHUSTER)
Race 1: #8 Farm Bumper, #6 Gintoki, #4 Management Supreme, #2 Happy Good Guys
Race 2:: #5 Dragon Commander, #9 Dionysus Collin, #7 Salto Olimpico, #3 Shadow Breaker
Race 3: #2 Amazing Luck, #6 Lightning Steed, #3 Focus, #5 Blooming Spirit
Race 4: #5 Flying Genius, #2 Explosive Witness, #3 Be Ready, #6 Very Sweet Orange
Race 5: #6 Golden Glory, #1 Ares, #3 Harmony N Home, #8 Lucky Quality
Race 6: #2 Simply Fluke, #6 Destine Jewellery, #4 Jade Phoenix, #8 Interstellar
Race 7: #1 Magnificent, #11 Chairman Lo, #12 Nordic Warrior, #3 Green Reign
Race 8: #2 Golden Dash, #7 California Rad, #6 Ping Hai Galaxy, #5 Beauty Spark
Race 9: #2 Shining Ace, #1 Amazing Star, #7 Shining Gem, #11 Winning Method
Race 1: Shan Pui River Handicap (3rd Section)
#8 Farm Bumper won well three starts ago before finishing runner-up in both of his most recent two outings. He's racing well and if he has continued to hold his condition then it wouldn't be a surprise to see him rewarded with another win.
#6 Gintoki gets the services of Zac Purton now after flashing home for a close-up fourth at his latest. He might be ready to piece it all together now having had 13 runs to acclimatize after arriving from Australia where he was a four-time winner.
#2 Happy Good Guys has done well this campaign as a two-time winner. He can figure with the right run from the good draw.
Race 2: Tan Shan River Handicap
#5 Dragon Commander hasn't been too far away on occasions this term and stepping back in trip here might be just what he needs to finally go on with it. He has done enough racing this term to suggest that the penny was going to drop soon and with conditions to suit here, it might just be his time.
#9 Dionysus Collin is unlucky not to have already won this campaign having placed on six different occasions. Still, he's honest and the booking of Zac Purton warrants respect.
#7 Salto Olimpico gets the services of Joao Moreira here after turning his form around last start to finish third. This is suitable.
#3 Shadow Breaker made all at 28/1 last time out. The awkward draw here makes life hard but no doubt he'll be trying to attempt the same again.
Race 3: Tai Shing Stream Handicap
The last time Zac Purton rode #2 Amazing Luck the horse won narrowly over this course and distance and now, back in Class 4 with the Australian ace hopping up, he is shaping up as the one they all have to beat.
#6 Lightning Steed turned in an impressive performance last start to grab fourth. This is suitable from the soft gate with Joao Moreira up.
#3 Focus is racing well and his last two starts have shown this, and also, he is a two-time winner already this term. He can figure with the right run from gate three.
#5 Blooming Spirit is a two-time winner this season and although this is a tough contest, he is in-form and the soft gate should afford him every chance.
Race 4: Kam Tin River Handicap
#5 Flying Genius is looking to snap a run of outs having finished second in three out of his last four outings. Still, he's racing in supreme form and has taken a clear liking to this course and distance.
#2 Explosive Witness is nearing his first Hong Kong win. He has shown steady improvement with each run and this is suitable, though, they will run along at a reasonable pace here.
#3 Be Ready has gone close on a number of occasions. He's a talent on the rise and although this is difficult, he does still rate strongly.
#6 Very Sweet Orange is the likely leader of this and does get a handy claim off Jack Wong.
Race 5: Shan Pui River Handicap (1st Section)
#6 Golden Glory mixes his form but does have the ability and race experience to win a contest such as this. Key to his chances is gate three, which should see him get a soft run throughout and from there, get every opportunity to win.
#1 Ares won impressively at only his second start two back and since then, finished runner-up over this course and distance. Zac Purton sticks aboard and this contest is well within his grasp.
#3 Harmony N Home gets seven pounds off thanks to Alfred Chan's claim and if he can overcome the wide gate, then, he won't be too far away.
#8 Lucky Quality is lightly raced and he has shown a reasonable amount of ability. He can figure from gate two under the in-form Karis Teetan.
Race 6: Shan Pui River Handicap (2nd Section)
#2 Simply Fluke is searching for a hat-trick of wins since switching stables to the Douglas Whyte yard where he is unbeaten. Again, he's been saddled with the wide gate but he has overcome them before and this contest appears no different, especially as he remains in Class 4.
#6 Destine Jewellery won well two starts ago and since then has held his condition well. The draw isn't half bad and with the right run he can figure.
#4 Jade Phoenix has gone close on a number of occasions across his short five-start career. He has drawn well and it's only a matter of time before he does break through.
#8 Interstellar turned his form around last start to grab second. He can figure with that run under his belt.
Race 7: Nam Chung River Handicap
#1 Magnificent has placed in his last two and with those two performances under his belt, does look ready to bounce back to the winner's stall.
#11 Chairman Lo got his deserved win two starts ago before finishing a close-up fifth at his latest. He has the wide gate to contend with but this is a more than suitable contest for him.
#12 Nordic Warrior gets in light as the bottom weight. He has drawn well and is capable of testing these.
#3 Green Reign has gone close on a number of occasions. He has drawn awkwardly which makes life difficult but does have the ability to offset this, though, it may not be enough to win.
Race 8: Lam Tsuen River Handicap
#2 Golden Dash returned from a lengthy spell first-up to finish a close second, and since then followed that run with a competitive fourth. He has returned in excellent order and now with Zac Purton going aboard, rates as the one to beat.
#7 California Rad is looking for his third consecutive win. He has the wide gate to contend with but as a Class 3 winner already, he is proven in this grade.
#6 Ping Hai Galaxy rarely runs a bad race and did win over this course and distance earlier this season at 159/1. He can figure.
#5 Beauty Spark's consistency was rewarded with a win two starts ago. The wide gate makes life hard but he bears close watching.
Race 9: Ho Chung River Handicap
#2 Shining Ace has taken his racing to a new level this term with three wins and seven minor placings to his name. He has proven himself to be a versatile customer at both Sha Tin and the city circuit and from the inside gate, with Joao Moreira up, he could take a power of beating again.
#1 Amazing Star is a winner of four from five this season. He's now rated 100 which is impressive and he does appear to have another win under his belt, though, may soon be destined for Group racing as his rating continues to rise.
#7 Shining Gem is looking for back-to-back wins. He's a three-time winner this term and another success here, would not surprise.
#11 Winning Method is next in line with next to no weight on his back.
2020 Ho Chung River Handicap Odds & Entries
Race 9 at Happy Valley, Hong Kong on Wednesday, May 20 - Post 10:50 AM
Entry
Horse
ML Odds
Jockey
Trainer
6
Amazing Star
7-2
Zac Purton


133 Lbs

Jimmy Ting
4
Shining Ace
10-1
Joao Moreira


125 Lbs

John Size
1
Invincible Missile
14-1
Matthew Poon


123 Lbs

W Y So
11
This Is Class
6-1
Karis Teetan


122 Lbs

K W Lui
5
Tornado Twist
80-1
Derek Leung


122 Lbs

Frankie Lor
7
Moment Of Power
80-1
Jack Wong


120 Lbs

Paul O`Sullivan
3
Shining Gem
8-1
Vincent Ho


120 Lbs

P Yiu
9
Larson
8-1
Chad Schofield


119 Lbs

John Moore
2
Seven Heavens
50-1
Keith Yeung


117 Lbs

Caspar Fownes
8
Sparkling Dragon
40-1
V Borges


117 Lbs

A T Millard
10
Winning Method
6-1
Matthew Chadwick


116 Lbs

C S Shum
12
Prince Of Frog
14-1
Dylan Mo


114 Lbs

Peter Ho
Hong Kong: Ting's Star shoots for Amazing five at the Valley
DECLAN SCHUSTER - Happy Valley specialist Amazing Star is shooting for his fifth win at the city circuit this season when he faces off against talented rivals in the Class 2 Ho Chung River Handicap (1200m) on Wednesday morning.
The Jimmy Ting trainee has relished racing around the Valley's tight turns and has enjoyed a rapid rise, with four wins from five starts this season having doubled his rating to a career-high mark of 100.
A win on Wednesday would put the New Zealand-bred gelding in line for a tilt at Group races next term but three-time champion jockey Zac Purton is taking it one step at a time.
"I think he's starting to reach his ceiling but he's got a liking for Happy Valley and if he can break cleanly to have himself right up there, then hopefully he can continue on with what he's been doing," the Australian said.
The field of 12 features nine horses who have won this term for combined for 21 wins this season alone.
Amazing Star's most recent win came in mid-March and he has since trailed once, to the satisfaction of both Ting and Purton.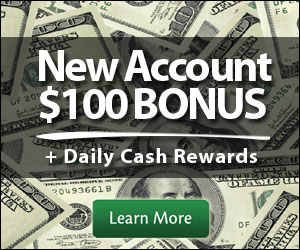 "After his run in March there were no suitable races for him, so that's why I gave him a rest, and also because the last two races he had were too close together. His recent trial was good," Ting said.
Purton added: "He felt fine, he always trials well - it was a nice piece of work."
A noted front-runner, the 5-year-old will break from gate six with top-weight of 133 lbs on his back.
"He's a little bit scared, that's why he needs his space or to come from the outside," Ting said.
"After this race we will see what we do next with him, we will see the form and the health of the horse and if the form is not so good then I may give him a rest until next season."
With only one Group race at Happy Valley and over an unsuitable trip for Amazing Star, his continued ratings rise could force Ting's hand with a switch to Sha Tin.
"It's hard to know how he is going to handle Sha Tin with the longer straight," Purton said. "With the speed he has, if he can use that and get nice and handy and give a kick off the corner, Happy Valley obviously really suits him but a longer straight at Sha Tin with more pressure, it's a completely different beast. He's going to have to learn to adapt if he is to compete at Group level."
Amazing Star isn't the only horse shooting for five wins at the Valley: earlier on the card, Very Sweet Orange will attempt the same feat in the Class 3 Kam Tin River Handicap (1000m).
Up against Amazing Star, though, is another horse looking to improve on his already impressive record at the track: the Francis Lui-trained This Is Class (122 lbs) is searching for his fourth consecutive win but his first under Karis Teetan. The Mauritian takes the reins in-part due to the pre-booking of regular rider Vincent Ho, who this time rides Shining Gem (120 lbs) for championship-leading trainer Ricky Yiu.
"Vincent was booked for Shining Gem and I was supposed to ride Waldorf but that horse got reserved so I was looking for a ride, and, thanks to Francis, I've got a nice pick-up," Teetan said.
"I rode him in track work yesterday (Monday), it was my first time sitting on him and he seems like a very nice horse, a smart horse. He did his work nicely and I think he's stripped fit and ready to go."
This Is Class will break from gate 11 and Lui is respectful of the competition his charge will face.
"The horse is OK, I just worry about the draw at Happy Valley, you always need a good draw; his last run was from an outside draw but this time the field is different," the handler said.
Meanwhile, Ho is hoping for a fast pace as he shoots for back-to-back course and distance wins on Shining Gem.
"I think the pace should be on and last time he won well, he showed a really good turn-of-foot; he's had quite a few runs this season but it isn't a problem," Ho said.
Purton's Dash
Golden Dash is hoping to put injury interruptions behind him when he contests the Class 3 Lam Tsuen River Handicap (1200m).
The galloper, lining up for only his 12th Hong Kong start since his Hong Kong debut in January 2018, has been forced to overcome numerous setbacks, most recently a suspensory issue in his right front leg, which kept him away from the races between June last year and April of this. Purton has paired with him for two wins and hops back in the plate.
"He had a long time off, he's come back and he's been racing really well; hopefully he's taken a bit of benefit out of his last couple of runs," Purton said.
The Snitzel gelding will break from gate one against a field 11 as he searches for his fourth win.
"He doesn't have to improve much more to win, so if he can just take that next little step then the horse has a chance," Purton said.
The Australian ace partnered the 5-year-old in two pieces of trackwork this week, firstly on the dirt then Monday on the grass.
"He felt fine in his work, so there's no problem there," Purton said.
Wednesday's nine-race card at Happy Valley commences at 6:45 a.m. ET / 3:45 a.m. PT with section three of the Class 4 Shan Pui River Handicap (1200m).
Bet Belmont Stakes 2020