The Forgotten Horse Betting Handicapping Factor
Rob Gregorka
Las Vegas, NV -- When people handicap horse races, they usually look at factors like speed, the trainer, the jockey, class, distance, etc. A factor that is sometimes forgotten in horse betting is pace. Let's take a look at pace and how it can be used to pick winners in horse racing.
Pace Pace is the tempo of how a race is run. Some horses are more comfortable leading the pack, others in the middle and others like to come from behind. How do you measure pace and how do you use it to pick winners in off-track betting?
Computer Program The Daily Racing Form is the way that most handicappers get their pace figures. They look at the fractional times to see what horses have the top early pace, or the fastest early fractions. You need to remember that those numbers are for the lead horse, so adjustments have to be made. You also have to adjust for a fast or a slow track in horse wagering. These calculations are very difficult for most handicappers to do without computer programs. You would have to create times for every race track, for every distance and every class of race when looking at the races. You are better off using a computer program that does it all for you.
A factor that is sometimes forgotten in horse betting is pace.
Style As part of looking at pace, you can look at a horse's style. Looking at the typical running positions will give you a good idea of what to expect in a race. Most horses have a certain style of racing. Some horses are speed burners and always go to the lead while others love distances and start slowly. When you look at previous races, you can get an idea of each horse's running style and how the race should unfold. Laying out a race before it starts is a key to predicting which horse will win.
Horse Betting Advantage Keep in mind that horse handicappers that understand pace have an advantage against those players who do not, but people who calculate pace incorrectly are doing nothing to help themselves which is why a computer program is probably the way to go. You should also know that most horse racing handicappers do not look at pace very often. That gives the pace handicapper a big edge if he does things right. He is looking at information that other people ignore. That is always good news when you are picking winners in off track betting.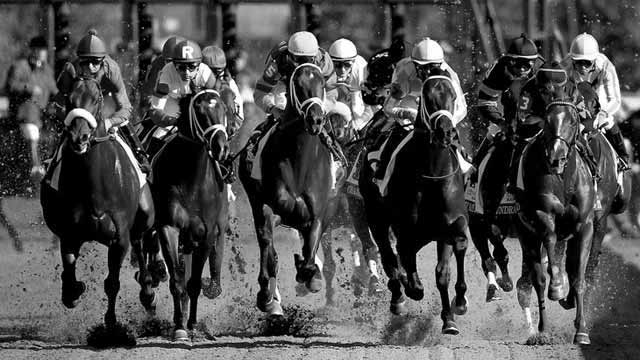 Bet Horse Racing with OTB