How to Get Great Rebates
Las Vegas, NV -- Have you been betting the horses without getting a rebate? If so, then you have been missing out on free money every single time you made a horse wager. How can you get in on horse racing rebates?
Get Your Horse Betting Rebates
Smart horseplayers have been getting money back on every horse bet they make, and they have been getting it back for years. And it doesn't take any special knowledge to get horse rebates. You can get horse racing rebates at OffTrackBetting.com simply by opening an account and making horse bets.
You might think that there is some sort of catch to getting a horse-racing rebate but at OffTrackBetting.com that is not the case. There are no special clubs to join, no rollover requirements, no fine print to worry about. You make horse bets, and you get money back. It is that easy.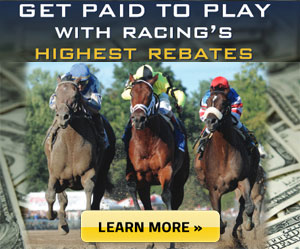 If you haven't been getting horse rebates then you have been throwing money away. Forget about the so-called player rewards programs or VIP clubs. What you want is real money that you can use in your account every single day. That is exactly what you get with a horse rebate. Rebates can be as high as 6% at Off Track Betting.
It is great to get money back into your account the next day. For example, let's say you had $500 in your account and bet it all yesterday and broke even. If you got back 10% on rebates, you would have $550 in your account the next day. You broke even on your horse bets, yet you made money. You get money back on every wager that you make whether it wins or loses.
Let's take another example from a player that really wagers a lot of money. He wagers $5,000 on a daily basis. If he averages 10% back in rebates, he would be getting $500 back every single day. And keep in mind that horse-racing rebates can be as high as 6%. The amount of the rebate will vary by track and by type of horse bet.
The bottom line with horse racing rebates at OTB is that the more you bet, the more you get back. And it doesn't take any special knowledge to get the rebates. Start making wagers at OffTrackBetting.com and get your rebates today!
Get a horse racing rebate and a $100 signup bonus - Join OTB today!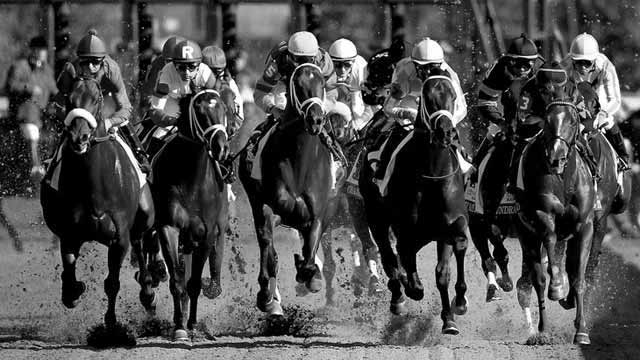 Bet Horse Racing with OTB