Maturing Greenpointcrusader Returns to Action in Holy Bull (G2) Conquest Big E Carries High Expectations into Holy Bull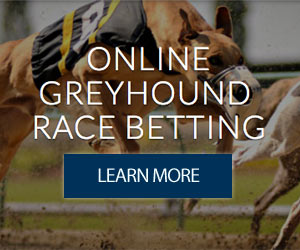 Gold Takes Time-Will-Tell Approach with Awesome Banner
Maturing Greenpointcrusader Returns to Action in Holy Bull (G2)
Three months after ending his juvenile season running a troubled seventh in the Breeders' Cup Juvenile (G1), Grade 1 winner Greenpointcrusader is set to make his 3-year-old debut in Saturday's $350,000 Lambholm South Holy Bull (G2) at Gulfstream Park.
Trained by Dominick Schettino for St Elias Stable, MeB Racing Stables and Brooklyn Boyz Stables, the dark bay or brown son of 2006 champion 3-year-old Bernardini is the 122-pound highweight for the Holy Bull, his second straight attempt at 1 1/16 miles.
Greenpointcrusader hasn't raced since the Breeders' Cup, where he broke from post 10 and was wide throughout before rallying from far back to close within 4 ¼ lengths of undefeated winner and Eclipse Award champion 2-year-old Nyquist.
"He's training well and doing everything right. He's fit and he looks good. He grew a lot and matured a lot since the Breeders' Cup," Schettino said. "It was a tough race. I'm just drawing a line through it and hopefully he shows us that on Saturday."
A $575,000 yearling purchase, Greenpointcrusader debuted last July with a neck loss at Saratoga Race Course, coming back to break his maiden by the same margin Sept. 5. In his next start, he started slow and finished fast over a sloppy, sealed track at Belmont Park to win the one-mile Champagne (G1) by 4 ½ lengths.
"He's always been talented, from the time he came in during his 2-year-old year. He just was a late foal and needed time to mature in behind and put muscle on and things like that. That's what he's doing right now," Schettino said. "He's developing and I'm happy with him."
Greenpointcrusader has worked steadily over the main track at Palm Meadows,
Gulfstream's satellite training facility in Palm Beach County, for his return. He will have a new rider in Hall of Famer John Velazquez, breaking from post 5 in a field of six that includes undefeated multiple graded stakes winner Mohaymen, In Reality Stakes winner Fellowship and promising Conquest Big E.
"I discussed it with the owners and this is what we came up with. It's a competitive race," Schettino said. "There's some nice horses in there. I know it's a small field, but it's a talented field of 3-year-olds. It's going to be a good race."
Conquest Big E Carries High Expectations into Holy Bull
Since getting their introduction to racing in the spring of 2012, Ernie Semersky and Dory Newell have immersed themselves into thoroughbred ownership under the Conquest Stables banner. As a lifetime horseman, trainer Mark Casse has been on the lookout for their horse of a lifetime.
Last year they debuted Conquest Big E, whose $700,000 price tag at auction and breeding as a son of Grade 1 winner Tapit brought big expectations. Second to eventual Grade 1 winner Brody's Cause first time out, the gray or roan colt broke his maiden last fall at Keeneland four weeks before running eighth, beaten less than five lengths, in the Breeders' Cup Juvenile (G1).
Conquest Big E rebounded with a two-length victory against winners going a mile Nov. 28 to close his 2-year-old season on a positive note.
"Just his name tells you that we thought he was something. We call Ernie 'Big E,' so we've been waiting on a horse to name this," Casse said. "He's a beautiful horse and he's got a big pedigree. Early on, I guess it must have been last April or May, he started showing us that he was kind of the head of the class and he looked like he was a good horse. That's when I told Ernie, 'We found Big E.'"
Conquest Big E has thrived since arriving in South Florida with a string of sharp works at Palm Meadows. He will kick off his 3-year-old season in the Holy Bull (G2), breaking from post four of six under a new rider, Hall of Famer Mike Smith.
"He's just a really good-moving horse. He's got a big pedigree. He's my kind of horse," Casse said. "He's kind of a tall, lanky kind of horse. I think he's run well but I still kind of feel like there's a little more there to give, but he'll have to have that to be competitive. I think the way Gulfstream plays, the surface and everything is ideal for him which is one of the reasons we've chosen the Holy Bull."
Casse himself has a big day on Saturday. He has horses in eight of 12 races at Gulfstream on Saturday, including Conquest Babayaga in the $200,000 Forward Gal (G2), Conquest Daddyo in the $100,000 Kitten's Joy, and Conquest Bebop in the $100,000 Sweetest Chant (G3).
In addition, Casse entered Kaigun in the $200,000 John B. Connally Turf Cup (G3) and Theogony in the $400,000 Houston Ladies Classic (G3), both at Sam Houston Race Course in Texas.
"This is kind of a crazy weekend," Cassee said. "We're going in a lot of ways, so we'll see. We're looking forward to it. It's going to be busy for us."
Gold Takes Time-Will-Tell Approach with Awesome Banner
Jacks or Better Farm's Awesome Banner will be one of several high-profile participants on Saturday's 11-race program that features undefeated Mohaymen's 2015 debut in the $350,000 Lambholm South Holy Bull (G2) and unbeaten, untested Cathryn Sophia's start in the $200,000 Forward Gal (G2).
Two dazzling triumphs to launch his career have piqued a lot of interest in Awesome Banner at a time of the year when undefeated 3-year-olds have particular allure for Thoroughbred fans on the lookout for Triple Crown prospects.
The Stanley Gold-trained Florida-bred colt demonstrated huge promise in the six-furlong Hutcheson Stakes (G3) at Gulfstream Park Jan. 2, when he came off a seven-month layoff and shook off intense early pressure to score by 4 ¾ lengths. The son of Awesome of Course hadn't run since setting a track record for 4 ½ furlongs while capturing his debut by 9 ¾ lengths, handily.
"People may be excited about him, because you have an unknown factor. It's only two races. I'm optimistic as opposed to excited. He has a long way to go to convince me. Two races are two races, regardless if it's the Hutcheson. I'm not getting ahead of myself," Gold said. "I'm anxious to run. Like everyone else, I'm curious and excited to see what he's going to do. The difference is: if he runs disappointing, the people at the races will go home and I have to live with it."
Awesome Banner is scheduled to face five other 3-year-olds in the seven-furlong Swale, in which Hutcheson runner-up Noholdingback Bear and a pair of impressive debut winners, Cardio Cowboy and Economic Model, were entered to challenge Jacks or Better Farm's homebred colt.
"I think the horse winning the seven-furlong Swale would be too soon and too short to get excited and even think about the Kentucky Derby. Hopes and dreams are what this game is about, but it's only a sprint; it's only his third race. If he won it, I still wouldn't be talking about the Kentucky Derby," Gold said. "I'd still be thinking about if I even wanted to venture into the two-turn territory. Winning the Swale is too soon to start thinking about the Kentucky Derby. I don't know what his next race would be. I'm just going to worry about running in the Swale."