• BRAVO HAS FIVE BREEDERS' CUP CONTENDERS IN RENAISSANCE YEAR • BREEDERS' CUP HORSES TO BE AT HOME ON RICE ROAD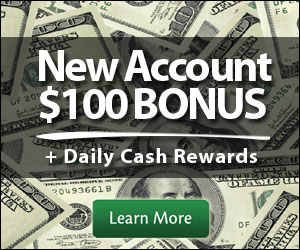 • STAKES PROBABLES • FALL MEET LEADERS
BRAVO HAS FIVE BREEDERS' CUP CONTENDERS IN RENAISSANCE YEAR
Joe Bravo couldn't contain his excitement Tuesday morning as he walked the Keeneland barn area, checking in on two of his five expected mounts for the Breeders' Cup World Championships here Oct. 30-31.
Riding since 1988, Bravo, 44, is enjoying his best year in a decade. He is 13th in North American earnings with $7,458,828, within striking distance of breaking his career mark of $8,169,405 for a single season set in 2004. On May 23 at Monmouth, Bravo became the 31st North American rider to reach 5,000 career wins. He has ridden the earners of more than $155.4 million in his career.
"To be honest with you, I'm just glad to be part of the game," Bravo said. "If I don't win another race the rest of the year, I'm (still) ecstatic. It's just nice to be able to come out here (and ride). I've been injured a bunch and it sucks to sit on the sideline and watch the game go by. Every day I can come out here and do this, I'm happy."
Bravo's biggest Breeders' Cup shot could be Harold L. Queen's homebred Sheer Drama, a leading contender for the Longines Breeders' Cup Distaff (G1) on Oct. 30. He has guided the 5-year-old mare by Burning Roma to three wins, including the Personal Ensign (G1) at Saratoga and the Delaware Handicap (G1), and four second-place finishes in seven starts this year.
On Oct. 30, he also is to pilot Conquest Stables' Conquest Daddyo in the Breeders' Cup Juvenile Turf (G1). The next day, Bravo is to ride Ken and Sarah Ramsey's Big Blue Kitten in the Longines' Breeders' Cup Turf (G1); Michael Kisber, Bradley Thoroughbreds and Nelson McMakin's Watsdachances (IRE) in the Breeders' Cup Filly & Mare Turf (G1); and St. Elias Stable, MeB Racing Stables and Brooklyn Boyz Stables' Greenpointcrusader in the Sentient Jet Breeders' Cup Juvenile (G1).
Bravo, who rode full time at Keeneland during the Spring Meet and won the Dixiana Elkhorn (G2) on 30-1 longshot Dramedy, said he's looking forward to participating in the Breeders' Cup.
"I would rank Keeneland as one of my favorite tracks," Bravo said. "(Coming here) brought it all back to reality when I had a 1-5 shot that got beat and the crowd was sincere in saying, 'Good try.' Anywhere else in the country, it's more of a gambler's aspect and people are pretty upset (if you lose on a 1-5 shot). Here, everyone is a horseman and about the horse. That's why I love Keeneland."
BREEDERS' CUP HORSES TO BE AT HOME ON RICE ROAD
The horses competing at Keeneland in the 32nd Breeders' Cup World Championships on Oct. 30-31 will reside in the barns off Rice Road, the road that runs from Versailles Road through the west side of Keeneland's property to Van Meter Road. Nine barns – two of which are serving as quarantine barns for horses shipping from overseas -- are located there.
The development of these barns and the area formally called the Keeneland Training Center dates from around 1980. At that time, trainers were able to keep horses year-round in the main stable area in Barns 35-40 – often called "the hill" – and near the five-furlong training track, which opened in September 1955. But with the expansion of Keeneland sales, every stall in the main barn area was needed at certain times of the year.
To accommodate year-round training, Keeneland purchased property on Rice Road and in the spring of 1981 began building six 40-stall barns. Also added was the horse path that crosses Rice Road and connects the barns with the main track and training track. A seventh barn, built to be used for quarantine, was added in the mid-1980s. Two more barns were constructed in 2004.
The barns, which were completely redone in 2006, measure 50' X 300' and have panels on the top half of exterior walls along the length of the barn that can be opened or closed depending on the weather. Well-ventilated and -lighted, the barns have extra-wide aisles around the stalls and roomy haylofts. Horses can be grazed, spend time in turn-out pens and be ridden over the neighboring hillside European-style.
For the horsemen there, the barns earlier this year were equipped with new data and wireless systems, and a new PA system.
Rice Road was the longtime home of two-time Horse of the Year Wise Dan while he was in training with Charlie LoPresti.
The barns will open to Breeders' Cup contenders on Friday, Oct. 16.
STAKES PROBABLES
Here is the list of probable starters for upcoming stakes as compiled by Racing Secretary Ben Huffman and Stakes Coordinator Allison DeLuca: SATURDAY, Oct. 17 (Entries taken Wednesday) $250,000 LEXUS RAVEN RUN (G2) Probable: Ahh Chocolate, Bar of Gold, Eloquent Tribute, Hot City Girl, Kathballu, Miss Ella, Paid Up Subscriber, Sarah Sis. Possible: Coco's Wildcat, I'm a Looker, Scatter Gun. SUNDAY, Oct. 18 (Entries taken Thursday) $125,000 ROOD & RIDDLE DOWAGER (G3) Probable: Ceisteach (IRE), Courtesan, Honey Lake, Interject, Kitten's Point, Lady of Gold, Llanarmon, Naples Gold, Trophee (FR). Possible: Uchenna (IRE). SATURDAY, Oct. 24 (Entries taken Wednesday, Oct. 21) $150,000 PIN OAK VALLEY VIEW (G3) Probable: Calypso Beat, Havanna Belle (IRE), Include Betty, Mrs McDougal, Osaila (IRE), Stormy Regatta. Possible: Prado's Sweet Ride.
FALL MEET LEADERS
Through Oct. 11 (eight days of racing)
Jockey Starts Wins 2nd 3rd Purses Corey Lanerie 54 8 7 6 $704,817 Julien Leparoux 40 6 9 3 $733,171 Florent Geroux 50 4 5 7 $712,740 Shaun Bridgmohan 26 4 2 2 $156,049 Jose Lezcano 9 4 0 2 $333,843
Trainer Starts Wins 2nd 3rd Purses Mark Casse 16 6 1 2 $565,228 Wesley Ward 14 4 4 2 $143,558 Dale Romans 20 4 1 6 $484,558 Todd Pletcher 20 3 2 3 $447,192 Kiaran McLaughlin 5 3 0 1 $153,755