LOUISVILLE, Ky. (Sunday, May 3, 2015) – To set the stage for his press conference Sunday morning to reflect on this fourth victory, Hall of Fame trainer Bob Baffert brought the star of the 141st Kentucky Derby -- American Pharoah -- out of the barn to pose for the cameras.

Bribing him with carrots, Baffert led the Zayat Stables colt to different parts of the circle of media and fans for photos and admiration. Several people reached out and petted the colt's nose. After about 10 minutes of show, Baffert sent American Pharoah back to his stall and moved into the tell part of the program.

Baffert said the one-length victory was about the horse, not him. American Pharoah and third-place finisher Dortmund may both go on to the Preakness Stakes (GI) at Pimlico on May 16.

Baffert, 62, won the Derby with Silver Charm in 1997, Real Quiet in 1998 and War Emblem in 2002 and has waited a dozen years for No. 4. He got it done with the 5-2 favorite, who ran down Dortmund and runner-up Firing Line in the stretch.

"It's fun to come here, but I think this win was different than my other ones," Baffert said. "I needed to get it done. I needed to win it. Something was building that something good was going to happen. And it did. It was a big sigh of relief. I was like 'mission accomplished.' That's the feeling I have at this time."

Baffert said his sons were very excited about the victory and that he was surprised that Justin Zayat, the stable's racing manager, had gotten sick to this stomach at the end of the race.

"It just goes to show you how much it meant to them," Baffert said. "It was for them. It wasn't for Bob Baffert. Getting the fourth Derby means nothing to me. It means that they gave me a really good horse and I didn't screw it up. I had the talent. Anybody could have trained this horse and won it. I don't feel like I did anything special."

American Pharoah sat third, not far off the pace, under jockey Victor Espinoza for the first half of the race. Espinoza urged him to accelerate near the half-mile pole and he moved up to engage Firing Line and Dortmund through a mile in 1:36.45. Racing wide down the stretch he reached the front inside the sixteenth pole and finished the 10 furlongs in 2:03.02.

Baffert acknowledged that American Pharoah accomplished a lot, winning the sternest test of his career. At the annual question about whether the winner has what it takes to win the Triple Crown, Baffert provided a clue but not a direct answer.

"If you look back at all the Triple Crown runners, they ran a lot," he said. "I think a lot has to deal with who you are running against and how tough it is. This was such a tough Derby. This was the toughest Derby I've been in."

American Pharoah and Dortmund will stay at Baffert's stable at Churchill Downs this week. The decision on whether Dortmund will go on to the Preakness will be made when Baffert returns from California next weekend. Baffert said that as of Sunday that he could see of no reason why Dortmund -- who set the pace for a mile and continued on bravely to hold the show position - would not go on to Balitmore. Baffert revealed that Dortmund's Derby start was in jeopardy for several hours on April 25 when he had a slight bout with colic after a workout at Santa Anita Park.

Baffert said that owners who send horses to his barn understand that they might be running against stablemates in big races such as the Triple Crown, which is why Dortmund is a candidate for the Preakness.

"My job is to get my people there," he said. "If the horse is doing well do we run him there or wait for the Belmont? I don't know. Let's say if 'Pharoah' didn't win the Preakness, I don't think I would run him in the Belmont.

"It's one of those things where I will sit down and discuss it with Kaleem Shah. I'm sure he's going to want a little revenge. His horse ran a really good race. If 'Pharoah' is that good he's going to have to run hard. Right now I would say if all's well (he would run); and Dortmund looked good."

Baffert said that his Derby celebration was a fairly quiet: dinner with his family and the Zayats, then watching the Mayweather-Pacquiao fight on television.

"We just talked about how relieved and lucky we are that the horses ran so well and that we won another Derby," he said. "We were pretty tired, pretty worn out. It's been a really hectic week. When you have that kind of pressure on you that everybody puts you in the winners' circle (in advance), it's added pressure. It was a different feeling. It was a lot of relief."

As for carrot-loving American Pharoah, his performances, five wins in six starts, do the talking, though Baffert was quick to explain his brilliance.

"He was just born with that talent," Baffert said. "He has that long stride. He's quick. He's got a really good mind. He just floats over the ground. He's different, just the way he's made. What we saw yesterday is that he's not one-dimensional, which is so nice to have.

"Bodemeister (the Derby runner-up in 2012) had to just be out there. He's quick. He's handy. You can move on him at any time. I think with more racing he's getting smarter. He wasn't rank with Victor at all. So he can sit there and pounce, run by you and go a mile and a quarter. He is competitive. He wants to win. He knows he's special."

OTHER KENTUCKY DERBY NOTES

FIRING LINE (Second) – "I'm proud of the race he ran. Our team had him spot on to run. We got a very good ride from Gary (Stevens) and in the end there were no excuses. We got beat by a very good horse."

Trainer Simon Callaghan had nothing but good things to say about his charge Firing Line Sunday morning at Barn 42 on the Churchill Downs backstretch. The well-made colt by the young stallion Line of David had turned in an excellent performance Saturday to finish a game second by a length to American Pharoah in Kentucky Derby 141.

The conditioner reported that his colt had come out of his two-fronted battle with trainer Bob Baffert's pair of American Pharoah and Dortmund (who finished third, two lengths behind Firing Line) in good order. He said he ate up Saturday night and was showing no ill effects from his hard effort in the mile and a quarter.

Owner Arnold Zetcher was also at the barn and spoke glowingly of his latest top runner. "We're all exhausted and he's not," he said. Zetcher, a 74-year-old native of St. Louis who now calls Los Angeles home, has had a fair share of luck with stakes horses since he came into the game in 2000, notably multiple-stakes winner Richard's Kid, as well as Kentucky Derby runners Midnight Interlude (16th in 2011) and Liaison (sixth in 2012). But he said that Firing Line has worked his way up near the top of his list of favorites off his recent exploits.

Both owner and trainer were leaning heavily toward a next start in the second Triple Crown race, the Preakness Stakes on May 16.

"You'd have to think if all is well that he's earned that right," Callaghan said. "We were glad we finally got to best Dortmund after he'd beaten us twice (in photo finishes). And we believe we can be right there with American Pharoah. We'll walk him here for the next three or four days and monitor him. We'll then train him with the Preakness in mind. Maybe we'll breeze him, or maybe we'll just gallop him. We'll let the horse tell us. If we go, we'll probably ship up there at some point next week."

Callaghan and Zetcher had a plane back to California scheduled for Monday. The horse will stay on with assistant trainer Carlos Santamaria and exercise rider Humberto Gomez.

FROSTED (Fourth) – Godolphin Racing's Frosted exited his late-closing fourth-place finish in Saturday's Kentucky Derby in good order, reported trainer Kiaran McLaughlin Sunday morning.

"He came out of the race in good shape, better than me. I'm tired," he said.

The Wood Memorial (GI) winner was 15th in the 18-horse field after six furlongs had been run in the 1 ¼-mile Derby before making a sweeping five-wide move on the turn and closing to fourth, a neck behind third-place finisher Dortmund.

"He ran the best race of his life I think," the trainer said. "He ran a winning race. Congratulations to the winner and their connections. It was 1-2-3 for California. We were the only ones closing ground."

McLaughlin said the Frosted is unlikely to be pointed to the Preakness.

Frosted is scheduled to ship back to New York Monday.

DANZIG MOON (Fifth) – Trainer Mark Casse reported that John Oxley's Danzig Moon came out of his Derby run in good shape and said that although the $1 million Queen's Plate at Woodbine is the prime target for the Canadian-bred colt, "We'll take a look at the Preakness. The Queen's Plate is not until July 5. We probably won't talk about it for a day or two."

Danzig Moon was caught up in traffic in the run to the first turn and got jostled around.

"He broke sharper than we thought he would," said Mark's son, assistant trainer Norman Casse. "He got caught in the rush to the first turn. He just happened to be caught in the middle of it. A lot of horses would have spit the bit there, but once he got clear, he got comfortable."

Danzig Moon was only a little more than three lengths behind the leading trio at the head of the stretch.

"I am proud of him," Norman Casse said. "I had a little flutter at the top of the stretch to think we might have a chance to win this thing. He only got beat 6 ½ lengths. It was a good weekend for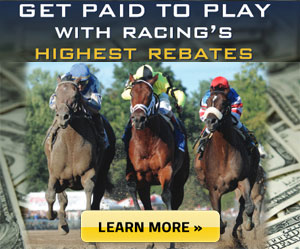 us. We got nosed out out of a Grade II and a Grade I and won a Grade II."
MATERIALITY (Sixth)/ITSAKNOCKOUT (Ninth)/CARPE DIEM (10th) – Trainer Todd Pletcher's trio of Materiality, Itsaknockout and Carpe Diem were reported to be well and happy Sunday morning following their efforts in Kentucky Derby 141 Saturday.
Pletcher had headed back to his New York home Saturday night to be on hand for a confirmation service for one of his sons on Sunday, but assistant trainer Dermot Magnier was at the controls and said the threesome had eaten up Saturday night and bright-eyed Sunday morning.
"We took them out and jogged them alongside the barn and they were moving fine," the Irishman said. "We would have liked better results with them yesterday, of course, but they came out of it well and now will ship up to Belmont Monday."
Though no official word was heard on next starts for the colts, Pletcher has a history of not running Derby starters back in the Preakness if a Triple Crown is not to be had.
Another Pletcher colt, however, could be a Preakness possibility. The Louisiana Derby (GII) runner-up, Stanford, who has multiple owners in Stonestreet Stables, Mrs. John Magnier, Derrick Smith and Michael Tabor and originally was scheduled to run in the Derby, might now be Maryland bound. The trainer worked the Malibu Moon colt five furlongs Derby morning at Churchill in anticipation of his next start, which he had indicated might be the Preakness (May 16 at Pimlico) or the Peter Pan Stakes (Belmont Park on May 9) in New York.
Also shipping to New York with the barn's colts would be their two Kentucky Oaks competitors, Angela Renee and Eskenformoney. Those fillies could next be seen in the Acorn Stakes on Belmont Stakes Day (June 6) at Belmont Park.
KEEN ICE (Seventh) – Donegal Racing's Keen Ice came out of the Derby in good shape and will be pointed to the Belmont Stakes, Donegal president Jerry Crawford said Sunday. Keen Ice rallied from far back to finish seventh, 8 3/4 lengths behind American Pharoah. Inside the quarter pole,
Keen Ice was blocked behind horses, and jockey Kent Desormeaux had to wait for running room to open.
"There's no doubt he ran the best race of his lifetime and could be a horse to contend with in the Belmont,'' Crawford said.
Crawford congratulated Ahmed Zayat, owner of American Pharoah. "Mr. Zayat, it was really his turn,'' Crawford said."I was tickled for him.''
MUBTAAHIJ (IRE) (Eighth) – Sheikh Mohammed bin Khalifa Al Maktoum's Mubtaahij (IRE) already is officially on a schedule leading to the world's richest race, the $10 million Dubai World Cup (GII), in March 2016. The runaway winner of March's UAE Derby (GII), held annually at Meydan Racecourse on Dubai World Cup Day, will get the next few months off to recover from his Kentucky Derby experience and, more important to the connections, mature quietly into a full-grown Thoroughbred.
"He'll go back to Newmarket and just take it easy for about three months," said Trevor Brown, assistant to trainer Mike de Kock. "We'll let him develop; he's still a young horse. Then we'll ship him back to Dubai and get him ready for the Dubai season with the World Cup in mind." The Irish-bred son of Dubawi will relax stateside for at least a few more weeks because of FDA regulations for international livestock shipping that include Thoroughbreds.
"You're not allowed to ship out until 15 or 30 days after vaccinations so more than likely it'll be a month until he ships out," Brown said. Upon arrival at Newmarket, Mubtaahij will be turned out to paddock "for the next few months," he said.
Brown was pleased with the way Mubtaahij came out of his Derby effort and continues to be impressed by the way he has handled the demands of shipping from Dubai and racing against 17 others in a notoriously hectic event. "Doesn't look worse for wear or tired," Brown said. "He came out of the race well."
FRAMMENTO (11th) – Mossarosa's Frammento returned to Keeneland Sunday morning and then will head to trainer Nick Zito's home base at Belmont Park midweek.
"He came out of the race fine," Zito said. "We will go back home and get ready for the Belmont (June 6) and see what happens."
BOLO (12th) – Trainer Carla Gaines reported that all was well with her Kentucky Derby runner Bolo, who ate up Saturday night and looked in fine fettle at Barn 45 on the Churchill Downs backstretch Sunday morning.
"He's doing fine," the conditioner said of her sophomore son of the young stallion Temple City who had finished 12th in the 18-horse field of Derby 141. "I'm proud of him. He handled this whole experience well and that made it special for me. He's never shipped before and, of course, he's never had to handle a crowd like he did yesterday. He passed both tests with flying colors.
"My owners loved the experience, too. They would have liked a better outcome, but they all enjoyed themselves completely. As for me, I'm feeling like I got hit with a Mack truck. An amazing week: so many things to do, the media attention surprised me. I was just another horse in this race, but we were treated like stars. Bolo really got to like it; he liked all the people coming to see him and he liked the cameras clicking. All in all, I'm glad we came and got to do it. I wouldn't mind if we got to do it again. And I'm hoping it will make Bolo a better horse.
"What we know now for sure is that he's a grass horse. (Jockey) Rafael (Bejarano) got off him yesterday and said, no doubt, he's better on grass. He said he really didn't have any problems out there, but he just wasn't getting over the track like he does on a turf course.
"The plan now is to look for turf stakes for him. I sort of had a turf campaign mapped out before we got on this Derby run, so now I'll have to go back and see what will still work. I'm not sure if we'd be eligible for it, but the Belmont Derby (July 4, 10 furlongs, turf) was on the agenda. And Del Mar has a grass series for 3-year-olds (culminating with the Del Mar Derby at nine furlongs Sept. 6) that we'll look at."
Gaines was off to California by private jet Sunday, while Bolo will fly there Tuesday with several other West Coast horses.
MR. Z (13th) – Trainer D. Wayne Lukas was brief Sunday morning when describing the run by Zayat Stable's Mr Z to a 13th-place finish in the Kentucky Derby.
"We were compromised in the first turn,'' Lukas said. "He never really had a chance to run. I have always said that race is won or lost there more than anywhere else."
Jockey Ramon Vazquez checked Mr Z several times in tight traffic as he approached the finish line for the first time and moved into the turn.
Concerning what's next for Mr. Z, Lukas said, "There's no decision on what we'll do.'' Lukas said he's happy for Ahmed Zayat, whose stable also owns winner American Pharoah. "Oh yeah,'' Lukas said. "Wonderful for him."
OCHO OCHO OCHO (14th) -- All was well at the barn of DP Racing LLC's Ocho Ocho Ocho the morning after his longshot Derby try. The son of 2007 Kentucky Derby winner Street Sense managed an excuse-free trip from the rail under Elvis Trujillo and advanced to fifth at the quarter pole, but didn't have the stamina to hold on, tiring to 14th in the stretch.
"I'll probably send him back on the flight to California on Tuesday," trainer Jim Cassidy said. "I'll let him take a break and probably bring him back either at the end of Santa Anita or the beginning of Del Mar."
Cassidy departed Louisville on a 6 a.m. flight and should be back in Southern California with plenty of time to saddle DP Racing's quality 3-year-old turf filly Prize Exhibit in Santa Anita's featured Grade II Honeymoon Stakes today.
FAR RIGHT (15th) – Trainer Ron Moquett said that Harry Rosenblum and Robert LaPenta's Far Right came out of the Derby in good shape. "He came back fine and cooled out after the race quicker than he ever has," Moquett said. "Right now I have no plans for him."
WAR STORY (16th) – Loooch Racing Stables (Ron Paolucci), Glenn Ellis and Christopher Dunn's War Story came out of the race in good order.
"He looks good this morning," trainer Tom Amoss said. "We were disappointed that we got stopped down the backside and we feel that cost us a respectable showing in the race. Our plans are for a freshening and I think it is safe to say that with Loooch Racing being from Ohio, the Ohio Derby (for $500,000 on June 20 at a mile and a sixteenth) is on our radar."
TENCENDUR (17th) – Phil Birsh's homebred colt Tencendur was none the worse for wear after finishing 17th.
"The horse came out of it well," trainer George Weaver said. "No issues. He just didn't fire his race. I'm sure he will come back and be fine."
Weaver said that jockey Manny Franco had the colt in a good position coming out of the first turn.
"When we turned up the backside, he was laying in mid-pack and in position to make his run if he had it and he just didn't have it yesterday."
Tencendur will ship back to Weaver's barn in New York on Monday.
UPSTART (18th) -- Ralph M. Evans and WinStar Farm's Upstart's last-place performance in Saturday's Derby continued to baffle trainer Richard Violette Jr. Sunday morning. "He's doing quite well this morning," Violette said.
The Holy Bull Stakes (GII) winner passed a postrace endoscopic exam Saturday evening and showed no other physical issues. Upstart is scheduled to be shipped to New York Monday.