2012 Belmont Stakes Contenders
Las Vegas, NV -- The stage is set for what could be a historic race in three weeks at Belmont Park in the Belmont Stakes. I'll have Another has a chance to do what hasn't been done since 1978 and has only been done 11 times is history - win the Triple Crown. In the afternoon on June 9th in New York, I'll Have Another has a chance to join the likes of Secretariat, Seattle Slew and Affirmed in infamy!
Bet the Belmont Stakes, get a horse racing rebate and a $100 signup bonus - Join OTB today!
Belmont Stakes Contenders
I'll Have Another is obviously going to be the overwhelming favorite in the Belmont and rightfully so. His only real competition in the first two legs of the Triple Crown - Bodemeister - is skipping the Belmont. He has given his absolute all and has fallen short to his seemingly unbeatable opponent and won't be making the quick three week turnaround for the third jewel. There is still no word on Creative Cause, the third place finisher from the Preakness, but he clearly doesn't have the speed to contend with I'll Have Another.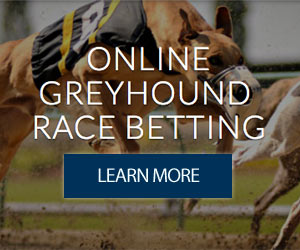 So who does that leave to challenge I'll Have Another? The third place finisher from the Kentucky Derby Dullahan is rumored to be entered - he won two Grade 1 races in the three races prior to his third in the Derby. Seventh-place finisher in the Kentucky Derby Union Rags who was third in the Florida Derby and had a win in the Grade 1 Fountain of Youth Stakes before his troubled seventh last time out should be back to avenge a disappointing Derby. Eight-place finisher in the Derby Rousing Sermon who had a third in the Louisiana Derby and a fifth in the San Felipe Stakes before Churchill Downs should be entered, as well as the 12th-place finisher from the first leg of the Triple Crown Alpha.
Other possibles include Paynter, trained by Bob Baffert - and Peter Pan Stakes winner Mark Valeski. Paynter has only four career starts with two wins and a second while Mark Valeski won last time out in the Grade 2 Pater Pan Stakes and has two wins and two seconds in his last four races.
Let's face it - everybody else is basically irrelevant ahead of the Belmont - it is all about I'll Have Another. None of the others have come close to what Bodemeister brought to the first two legs of the Triple Crown - and Bodemeister got beat! With Bodemeister on the sidelines for the Belmont, this race has history written all over it! The path is clear for I'll Have Another - now it is up to him to do what most of the horse racing world is expecting him to do!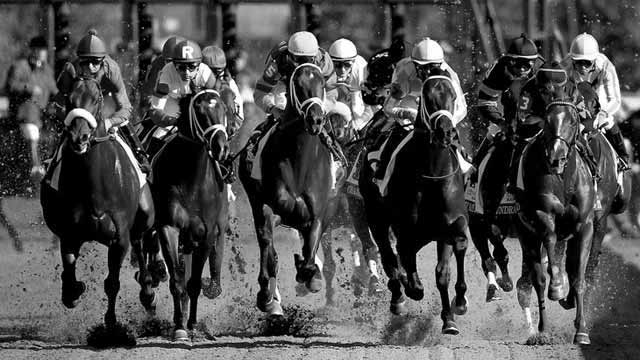 Bet Horse Racing with OTB