2012 Belmont Stakes Results
Las Vegas, NV - Another year of Triple Crown racing comes to a close with the 144th Belmont Stakes over and done with. For the first time in a while, the sport of horse racing took up some pages in almost every publication in North America. I'll Have Another was the big story going in to Belmont and his absence in the third jewel took on a life of its own. When all was said and done, a deserving victor emerged and trainer Bob Baffert was once again left agonizing over a failed stretch drive of one of his pupils.
Union Rags used a similar approach to I'll Have Another and came on down the stretch in the Belmont to overtake the potential wire-to-wire leader Paynter. Would he have beaten I'll Have Another if he raced - I highly doubt it. Dullahan, the pre-race favorite was a distant seventh in the race - let's take a look at the results from first place all the way to 11th.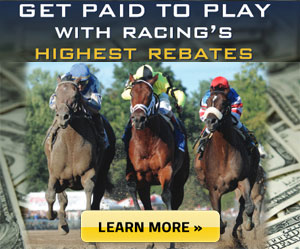 Belmont Stakes Race Results
Top 3 Finishers
1.Union Rags (5-2) - Union Rags finally showed the world what his trainers have seen in the last year. He had a brutal start in the Kentucky Derby and finished a disappointing seventh but he wasn't to be denied in the Belmont. He hung tough and when the race was on the line he hit another gear. Union Rags was prime for victory and a deserving winner.
2.Paynter (4-1) - Another Bob Baffert colt that faded when the race was on the line - he looked great until the end of the Belmont.
3.Atigun (15-1) - was a nice surprise - he held in there after some mixed results in some prior races. $10.60 to show is not bad for this horse that was clearly the surprise of the Belmont.
Belmont Stakes Race Results
Remaining Field
4.Street Life (6-1)
5.Five Sixteen (50-1)
6.Unstoppable U (20-1)
7.Dullahan 9-5) - was definitely the disappointment of the Belmont Stakes. He was the odds favorite going into the race and was never a factor at any point. It's back to the drawing board for a horse that finished third in the Derby behind I'll Have Another and Bodemeister but failed miserably to build on that result.
8.My Adonis (15-1)
9.Ravelo's Boy (50-1)
10.Optimizer (20-1)
11.Guyana Star Dweej (50-1)
---
Belmont Stakes Race Results & Payouts
Race 11 at Belmont Park - June 9th, 2012 - Off at 6:41pm Eastern
| | | | | | |
| --- | --- | --- | --- | --- | --- |
| 3 | Union Rags | J. Velazquez | $7.50 | $4.20 | $3.40 |
| 9 | Paynter | M. Smith | | $5.10 | $3.90 |
| 4 | Atigun | J. Leparoux | | | $10.60 |
Times in 5ths: :233 :491 1:143 1:384 2:041 2:302 Times in 100ths: :23.72 :49.23 1:14.72 1:38.85 2:04.39 2:30.42 Winning Trainer: Matz Michael | Owner: Chadds Ford Stable Scratched: I'll Have Another Unplaced horses listed in order of finish. Also ran: Street Life, Five Sixteen, Unstoppable U, Dullahan, My Adonis, Ravelo's Boy, Optimizer and Guyana Star Dweej $2 Exacta (3-9) Paid: $31.40 $2 Trifecta (3-9-4) Paid: $496.00 $2 Superfecta (3-9-4-1) Paid: $1,906.00 $2 Daily Double ((BROOKLYN/BEL) 10-3) Paid: $29.60 Daily Double Pool $739,832.00 $2 Daily Double (4-3) Paid: $48.40 Daily Double Pool $873,457.00 $2 Pick 3 (6-4-3) 3 Correct Paid: $192.00 Pick 3 Pool $728,887.00 $2 Pick 4 (1-6-4-3) 4 Correct Paid: $1,283.00 Pick 4 Pool $2,856,185.00 $2 Pick 6 (6-7-1-6-4-3) 5 Correct Paid: $212.00 Pick 6 Pool $2 Pick 6 (6-7-1-6-4-3) 6 Correct Paid: $15,050.00 Pick 6 Pool $1,682,176.00