Las Vegas, NV -- The 138th running of the Kentucky Derby is in the books and the strongest field in recent memory certainly didn't disappoint! The pre-race favorite Bodemeister led almost the entire race - he ran the fourth fastest six furlongs in Derby history but faded down the stretch to finish second to I'll Have Another in what was a classic.
I'll Have Another, after two straight impressive wins in the Grade 1 Santa Anita Derby on April 7th and the Grade 2 Robert B. Lewis Stakes on February 4th, proved that the lead up to the big race wasn't a fluke. Bodemeister finished second and 12-1 Dullahan finished third.
It certainly wasn't a day for the favorites - first choice Bodemeister raced well and fell just short, 5-1 Union Rags couldn't shrug off a brutal start and finished seventh and 11-1 Creative Cause was fifth on the day.
Here is a breakdown of the order in which the 20 entries finished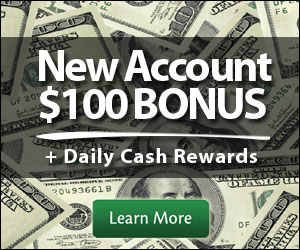 Kentucky Derby Race Results
Top 3 Finishers
1) I'll Have Another - (1st by 1 ½) This horse was truly under the radar at 15-1. A look at his recent results tell us that he deserved a little more respect - he is undefeated on fast dirt, undefeated around two-turns, and undefeated in 2012 in three races this year. He will definitely be back in two weeks and based on his run for the roses he demands some respect.
2) Bodemeister - (2nd by 1 ½) Bodemeister nearly registered a wire-to-wire win - quite a feat against this quality field. Reportedly he came out of the race in good shape and will likely be the favorite once again in the Preakness in two weeks - deservedly so!
3) Dullahan - (3rd by 1 ¾) Dullahan was good on Saturday but unfortunately not great. His late kick fell a little bit short and his race may have been lost on the far turn. Dullahan was peaking before the Derby and certainly didn't disappoint on Saturday - look for him in the Preakness!
Kentucky Derby Race Results
Remaining Field
4) Went the Day Well - (4th by 2 ½) 30-1 Went the Day Well was very impressive in the Derby -not much was known about this horse after racing in just one stakes race. He was in second place for a while but fell to fourth in the end. With a win in the Florida Derby recently and an impressive result in the Preakness, Went Well the Day could surprise in at the Preakness.
5) Creative Cause - (5th by 3) Ran well but the far turn was his undoing. Creative Cause was in the mix until the very end and was one of the few that actually had a chance to win. He will be in Baltimore in an attempt to avenge his only finish outside the top three.
6) Liaison - (6th by 7) He started in the middle of the pack and couldn't get beyond the traffic. He held off Union Rags down the stretch - a feat unto itself. Liaison will likely race the Preakness but based on his results as a three year old shouldn't be counted on.
7) Union Rags - (7th by 7 ½) Union Rags came out of the gate slow and was never able to recover. Truth be told he did well to finish seventh. A better start would have resulted in a completely different fate. You can bet a good start will be the focus in two weeks!
8) Rousing Sermon - (8th by 8 ¼) At 40-1 not much was expected but Rousing Sermon was steady but unspectacular in the Derby.
9) Hansen - (9th by 10 ¼) Hansen looked off before the race even started and it clearly affected him in this race. At 13-1 there was a whole lot more expected of Hansen. Another day, another venue may do the reigning eclipse winner some good - I am talking about the Preakness of course!
10) Daddy Nose Best - (10th by 11 ½) He tired down the stretch but wasn't really a factor in the Derby.
11) Optimizer - (11th by 12) - Optimizer was 42-1 and held his own but never got above 10th place in the race. With no final push, Optimizer looked outclassed in this one.
12) Alpha - (12th by 19 ¼) Alpha got caught up in the pack after a rather poor start. He, like Hansen looked beat even before the race started. He will likely be in the field at the Preakness and may surprise!
13) El Padrino - (13th by 20) - Not much was expected at 29-1 and not much happened. El Padrino made up some ground late but was at the back of the pack most of the way.
14) Done Talking - (14th by 23 ½) - Done Talking was at the back throughout the race and clearly looked out of his element.
15) Sabercat - (15th by 24 ¾) Sabercat made a few moves throughout the race but wasn't good enough at the beginning and at the end of this race.
16) Gemologist - (16th by 30) Gemologist was the biggest disappointment of the Derby. At 18-1 most thought that he would have had a better stretch run than he did. No horse faded as much as Gemologist. He could use a good bounce back performance in two weeks.
17) Trinniberg - (17th by 31 ½) Trinniberg had a hand in setting the pace and predictably faded as most sprinters of his calibre would have. He is a sprinter and nothing else!
18) Prospective - (18th by 34 ½) He clipped heels in the first furlong and never factored after that.
19) Take Charge Indy - (19th by 50) He started well but faded gradually toward the back of the pack. At 11-1 much more was expected. A chipped bone had a lot to do with it!
20) Daddy Long Legs - (20th - eased) Daddy Long Legs started well but faded badly - the intense travel schedule obviously caught up to this horse!
---
Kentucky Race Results & Payouts
Race 11 at Churchill Downs - May 5th, 2012 - Off at 6:31pm Eastern
| | | | | | |
| --- | --- | --- | --- | --- | --- |
| 19 | I'll Have Another | M. Gutierrez | $32.60 | $13.80 | $9.00 |
| 6 | Bodemeister | M. Smith | | $6.20 | $5.60 |
| 5 | Dullahan | K. Desormeaux | | | $7.20 |
Times in 5ths: :221 :451 1:094 1:35 2:014 Times in 100ths: :22.32 :45.39 1:09.80 1:35.19 2:01.83 Winning Trainer: O'Neill Doug | Owner: Reddam Racing LLC Scratched: My Adonis Unplaced horses listed in order of finish. Also ran: Went the Day Well, Creative Cause, Liaison, Union Rags, Rousing Sermon, Hansen, Daddy Nose Best, Optimizer, Alpha, El Padrino, Done Talking, Sabercat, Gemologist, Trinniberg, Prospective, Take Charge Indy and Daddy Long Legs $2 Exacta (19-6) Paid: $306.60 $2 Trifecta (19-6-5) Paid: $3,065.60 $2 Superfecta (19-6-5-13) Paid: $96,092.80 $2 Daily Double (1-19) Paid: $817.60 Daily Double Pool $1,138,854.00 $2 Daily Double (OAKS/DERBY 9-19) Paid: $731.20 Daily Double Pool $2,351,108.00 $2 Pick 3 (6-1-19) 3 Correct Paid: $3,297.40 Pick 3 Pool $1,442,960.00 50 CENT Pick 3 (OAKS/WDFRD/DERBY 9-1-19) 3 Correct Paid: $3,492.45 Pick 3 Pool $642,736.00 $2 Pick 4 (10-6-1-19) 4 Correct Paid: $31,124.40 Pick 4 Pool $2,757,984.00 50 CENT Pick 5 (4-10-6-1-19) 5 Correct Paid: $23,923.80 Pick 5 Pool $1,074,309.00 $2 Pick 6 (2-4-10-6-1-19) 5 Correct Paid: $3,161.80 Pick 6 Pool $2 Pick 6 (2-4-10-6-1-19) 6 Correct Paid: $675,148.00 Pick 6 Pool $1,789,048.00 $1 Super High Five (19-6-5-13-8) Paid: $0.00 Carryover Pool $276,914.00 $2 Future Wager (FUTURE EXACTA POOL 1 13-24) Paid: $257.80 $2 Future Wager (FUTURE EXACTA POOL 2 12-3) Paid: $1,661.00 $2 Future Wager (FUTURE EXACTA POOL 3 11-2) Paid: $1,351.40 $2 Future Wager (FUTURE POOL 1 - 13) Paid: $60.20 $2 Future Wager (FUTURE POOL 2 - 12) Paid: $46.20 $2 Future Wager (FUTURE POOL 3 - 10) Paid: $45.60