Texas Mile Stakes at Lone Star Park
Dave Bond
Las Vegas, NV -- The 16th running of the Grade 3 Texas Mile comes our way this Saturday, April 28th as Lone Star kicks off its spring/summer meet. Horses three years old and upward will chase a $200,000 purse on Lone Star's main dirt track over a distance of one mile.
The Texas Mile serves as the first major stakes race of Lone Star's spring/summer meet and it has drawn a field of 10 entries that will go in race 8 on Lone Star's Saturday schedule. Post time is 4:51 PM. Let's take a look at the 10 entries and their past performances ahead of this Grade 3 event.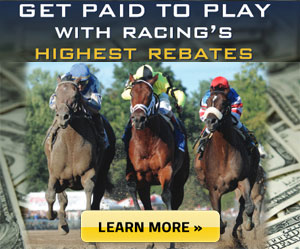 Texas Mile Stakes Race Favorites
Endorsement - was an expected Kentucky Derby starter as a three year old before injury halted that dream. The Texas Mile will be Endorsement's fist graded stakes start since a win at the Grade 3 Sunland Derby in March 2010. Since a return in December 2011, Endorsement has posted two seconds and a win last time out in Allowance races at Gulfstream. Endorsement is fast - three wins and three seconds in seven career starts.
Canonize - has two wins in the last three starts - a win last time out in the Santana Mile Stakes on March 18th at Santa Anita and an Allowance score on February 3rd. On February 25th, Canonize finished fourth in the Grade 2 San Carlos Stakes in a race that The Factor ran away with. In 13 career starts Canonize has five wins, two seconds and a third place finish.
Coyote Legend - finished second most recently in the Maxxam Gold Cup Handicap at Sam Houston on March 3rd and before that won the Star of Texas Stakes on that same track. In four Allowance races prior to the Star of Texas, Coyote Legend posted three wins and a second place finish.
Remaining Field Entries
Hurricane Ike - has two seconds and a win in the last three starts - second at an Allowance Optional Claiming last time out at Keeneland on March 7th and before that a second in the Michael G. Schaefer Memorial Mile at Hoosier Park in October. Hurricane Ike won a pair of Allowance races in August and September of last year at Hoosier Park and could surprise this week.
Lydia's Last Step - finished a disappointing sixth most recently at the Hot Springs Stakes at Oaklawn on March 24th but before that had a win and a second in a pair of Allowance races. Lydia's First Step has history on this track - a win at the Premier Stakes last April, a third at an Allowance in May, a fourth in the Grade 3 Lone Star Park Handicap in May and a second in the Assault Stakes last July.
Omniscient - finished fifth last time out in the Maxxam Gold Cup Handicap at Sam Houston but before that posted a win at an Allowance Optional Claiming at Oaklawn on February 5th. In November Omniscient was fourth in the Delta Mile Stakes at Delta Downs. In 22 career starts, Omniscient has five wins, three seconds and five fifth place finishes.
Fifteen Love - hasn't been great lately - a sixth last time out in an Allowance Optional Claiming and before that a ninth at the Maxxam Gold Cup, both at Sam Houston. Fifteen Love hasn't placed in a race in over a year.
Get in Da House - finished third last time out in the Southern Oaks Plantation Costa Rising Stakes at Fair Grounds on March 1st but before that strung together three straight wins - a Starter Optional Claiming on March 23rd, the Starter Stakes at Delta Downs on February 4th and the Louisiana Champions Day Starter Handicap at Fair Grounds on December 10th.
Oak Motte - was fifth last time out on this track in the Premier Stakes on April 12th and before that had a pair of second place finishes - an Allowance race on February 20th and at the Star of Texas Stakes on January 21st - both at Sam Houston.
Moonshine Mullin - has failed to place in the last two starts - both Allowance Optional Claiming races at Oaklawn. Before that was a second in another Allowance at Woodbine in December and a third in the Ontario Derby on that same track in September.
---
Texas Mile Stakes Entries
Race 8 on Lone Star Park's Saturday card with a Post Time of 4:51 PM.
| | | | | |
| --- | --- | --- | --- | --- |
| 1 | Lydia's Last Step | B. McNeil | J. Caldwell | 20-1 |
| 2 | Fifteen Love | J. Chacaltana | J. Torrez | 30-1 |
| 3 | Endorsement | R. Albarado | E. Harty | 3-1 |
| 4 | Get in Da House | D. Simington | W. Hawley | 12-1 |
| 5 | Oak Motte | L. Wade | D. Pish | 20-1 |
| 6 | Moonshine Mullin | L. Quinonez | D. Von Hemel | 12-1 |
| 7 | Hurricane Ike | J. Graham | J. Thornbury | 6-1 |
| 8 | Canonize | V. Espinoza | R. Ellis | 2-1 |
| 9 | Coyote Legend | M. Berry | W. Calhoun | 9-2 |
| 10 | Omniscient | R. Chapa | S. Asmussen | 10-1 |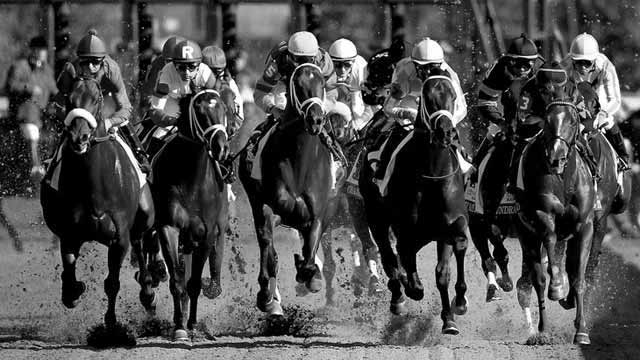 Bet Horse Racing with OTB