Las Vegas, NV -- With the 2012 Kentucky Derby in the books it is time to start focussing on Pimlico and the 2012 Preakness Stakes. It is going to be tough to beat the excitement of the 138th running of the Derby but an incredible group of probable entries has already been assembled for the second jewel in the Triple Crown.
Bet the Preakness Stakes, get a horse racing rebate and a $100 signup bonus - Join OTB today!
14 starters will be named next week for the $1 million, 1 3/16 mile race - six less than the Kentucky Derby. Seven top graded stakes earners, four top earners in non-restricted races and three others who have amassed top lifetime earnings will get the nod in the Preakness.
Preakness Stakes Contenders
Among the Probables is I'll Have Another who will suddenly have to be looked upon as one of the contenders. I'll Have Another will look to win the second jewel and keep the dream alive of becoming the first Triple Crown winner since 1978. Riding a three race win streak in 2012, it should be interesting to see how I'll Have Another fares.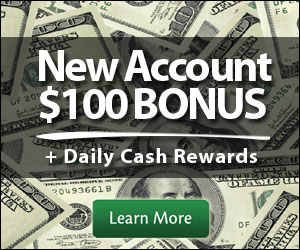 The favorites from the Derby will likely be just that the rest of the way. Bodemeister will likely look for redemption in Baltimore for owner Ahmed Zayat and trainer Bob Baffert and should be the favorite based on his blazing first 3/4 of the Derby. Another Zayat owned Baffert trained entry Paynter should provide the duo with a strong chance at the Preakness.
Dullahan's recent form suggests that he should be in the field in two weeks and reports are that he came out of the Derby no worse for wear for trainer Dale Romans. Went the Day Well has nothing to lose by starting the Preakness after an impressive fourth in the Derby and Creative Cause certainly deserves another chance on the Big Stage. A decision on Creative Cause will be made after he returns home to California and works at Hollywood Park.
Union Rags may skip the Preakness although there is no definitive word. But if he does race, he should be counted on to better his troubled seventh place finish. Liaison may have done just enough to warrant another Triple Crown start and could use a decent result to shake the disappointment of the Derby. Hansen is another horse that will be looking for redemption in Baltimore and should be ready to roll in two weeks.
Brimstone Island, Cozzetti, Hierro, Paynter, Pretension, Teeth of the Dog, Tiger Walk, and Zetterholm are names surfacing for the Preakness that obviously don't have a chance at the Triple Crown. Although they are not huge names on the circuit, each has asserted themselves well and as I'll Have Another proved - anything can happen!
See you next week for 2012 Preakness Stakes morning line odds and an in-depth look at what should be a most intriguing field at Pimlico.