2012 Preakness Stakes Results
Las Vegas, NV -- First of all - what a race! Second of all - is it conceivable that anyone can slow down I'll Have Another? The Preakness, like the Kentucky Derby, came down to a two horse race and like the Derby the slight underdog overtook the favorite en route to his second win in a row toward the Triple Crown.
The Preakness was a two-horse race - plain and simple. It was the class and speed of Bodemeister that eventually fell to the never-quit closing speed of I'll Have Another. The rest of the field was predictably outclassed.
Here is a look at the results from Baltimore.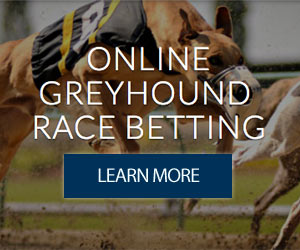 Preakness Stakes Race Results
Top 3 Finishers
1) I'll Have Another - 5/2 (Second Choice) - The closing speed of this colt is certainly something to admire! Now he has a chance to do something that hasn't been done since 1978 when Affirmed last won the Triple Crown.
I'll Have Another followed a similar race plan to what he did in the Kentucky Derby - sit back and blow everyone away down the stretch. This time it was a later charge but an equally impressive one that overtook Bodemeister who looked like he had the Preakness in the bag. I'll Have Another just keeps winning in very impressive fashion. On a Saturday in three weeks, history could be made with I'll Have Another.
2) Bodemeister - 8/5 (Favorite) - The betting favorite for the second Triple Crown race in a row did all he could in the Preakness but fell victim once again to the hottest colt on the planet. Bodemeister used his blazing speed to get out to an early lead once again and he led up until the last few meters. He raced nearly the perfect race again and could go down as one of the most talented runner-ups in Triple Crown history.
3) Creative Cause - 6/1 (Third Choice) - had a much better Preakness after a troubled fifth in the Derby. He challenged for a while but was outlasted by two horses in a different class. An unflattering stretch run doomed Creative Cause again!
Preakness Stakes Race Results
Remaining Field
4) Zetterholm - 20/1 - finished over 10 lengths behind in this race and was never a threat to either of the top 2. It was a good run but not nearly the caliber needed in this one.
5) Teeth of the Dog - 15-1 - was in that pack that seemed to be in a different race than the winners.
6) Optimizer - 30-1 - ditto for Optimizer
7) Cozzetti - 30-1 - certainly didn't embarrass himself but was clearly out of his league along with nine others in the Preakness.
8) Tiger Walk - 30-1 - sound like a broken record but Tiger Walk was obviously outclassed this week.
9) Daddy Nose Best - 12-1 - This was a fairly disappointing run for Daddy Nose Best. He has a ninth and a tenth in his Triple Crown starts this year.
10) Went the Day Well - 6-1 - The most disappointing of the Preakness results after a fourth in the Kentucky Derby. Went the Day Well will likely skip the Belmont after showing some fatigue associated with the quick turnaround.
11) Pretension - 30-1 - a last place finish tells the story!
---
Preakness Stakes Race Results & Payouts
Race 12 at Pimlico - May 19th, 2012 - Off at 6:20pm Eastern
| | | | | | |
| --- | --- | --- | --- | --- | --- |
| 19 | I'll Have Another | M. Gutierrez | $8.40 | $3.80 | $2.80 |
| 6 | Bodemeister | M. Smith | | $3.20 | $2.60 |
| 5 | Creative Cause | J. Rosario | | | $3.60 |
Times in 5ths: :233 :473 1:113 1:363 1:554 Times in 100ths: :23.79 :47.68 1:11.72 1:36.69 1:55.94 Winning Trainer: O'Neill Doug Owner: Reddam Racing LLC Unplaced horses listed in order of finish. Also ran: Zetterholm, Teeth of the Dog, Optimizer, Cozzetti, Tiger Walk, Daddy Nose Best, Went the Day Well and Pretension 50 CENT Pick 3 (5/9-3-9) 3 Correct Paid: $24.60 Pick 3 Pool $748,642.00 50 CENT Pick 4 (2-5/9-3-9) 4 Correct Paid: $233.10 Pick 4 Pool $2,149,847.00 50 CENT Pick 5 (6/7/9/10-2-5/9-3-9) 5 Correct Paid: $1,485.05 Pick 5 Pool $1,326,672.00 $2 Daily Double (3-9) Paid: $38.20 Daily Double Pool $560,281.00 $2 Daily Double (SPECIAL/PREAKNESS 8-9) Paid: $45.00 Daily Double Pool $774,030.00 $2 Exacta (9-7) Paid: $18.60 $1 Superfecta (9-7-6-4) Paid: $424.30 $2 Super High Five (9-7-6-4-2) Paid: $3,667.60 $2 Trifecta (9-7-6) Paid: $70.80