With Anticipation Stakes at Saratoga
Las Vegas, NV - The Grade 2 With Anticipation Stakes comes our war from Saratoga Race Track in upstate New York this Thursday August 20. Two year olds will be featured on Saratoga's turf track as they go one and one sixteenth miles in search of their share of the $200,000 purse.
A large field of 14 juveniles has been assembled for the With Anticipation Stakes with four Main Track Only entries - many of which are exiting maiden victories. The With Anticipation is race 10 on Saratoga's Thursday card with a post time of 6:01 PM. Here is a look at all of the combatants and what we can expect this Thursday.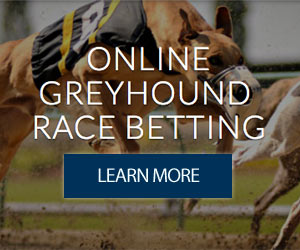 2012 With Anticipation Stakes Race Favorites
Joha - is one of the more experienced runners in the field with four starts - two wins, a second and a third place finish. He enters Thursday's race having won two straight - the Colin Stakes at Woodbine last time out after breaking maiden at Belmont on May 24. All four career starts have come on turf or polytrack but Thursday marks the first time Joha has been beyond six furlongs.
Charming Kitten - impressive Todd Pletcher trained colt broke maiden here on July 28 in his career debut with a one and three quarter length win. He is the full brother to very good turf runner Queens'splatekitten and should be in the hunt Thursday.
With Anticipation Stakes 2012 | Remaining Field Entries
Notacatbutallama - is the other Todd Pletcher colt in the field. He is coming off an impressive six and a half length win last time out here on August 20 to follow a second place finish in his career debut a couple of weeks earlier. John Velazquez will ride Notacatbutallama on Thursday.
He's So Fine - is one of the few entries in the With Anticipation that has graded stakes experience. Last time out was an OK second for trainer Ken McPeek in the Grade 2 Saratoga Special Stakes to follow a maiden score at Belmont on July 13. His other career result was also a second in a Maiden Claiming at Churchill Downs on June 3. Thursday marks He's So Fine's first start on turf.
Sonofasamurai - is the other Ken McPeek entry coming off a three length win last time out here on August 18 to follow a pedestrian career debut - a third at Ellis Park on July 8.
Special Skills - broke maiden in his first career start and then was unfortunate in his only other start - winning and then getting disqualified for interference and moved to second as a result. In all reality Special Skills should be undefeated heading into the With Anticipation.
Private Tutor - was the beneficiary last time out to Special Skill's DQ and finished first in the Nick Shuk Memorial Stakes at Delaware Park. Private Tutor has amassed six starts already in his career with two wins and two second place finishes including a win and a second in three stakes starts.
Almost an Angel - broke maiden last time out in his third career start at Belmont on June 29. His other career results are a second in his second career start and a fifth in his debut in April.
Craving Carats - Dale Romans colt finally broke maiden last time out in his fourth career start. He has been getting better - he was fourth in his debut, third in his second career start and second in his third before his most recent effort.
Bernie the Jet - also broke maiden last time out after a fourth and a sixth in his first two career starts.
The B's and E's - yet another colt that broke maiden last time out at Belmont Park after a third in his career debut at Woodbine in May.
Hightale - has six career start with zero wins to show for it. He does have a second and two third place finishes and he has placed in his last two starts both on this track.
Main Track Only Entries
Lawn Man - is another Todd Pletcher entry but is a main track only entry. He is coming off an impressive four and a half length win over six furlongs. If the race moves off turf, Lawn Man will be considered one of the favorites.
Sweet Shirley Mae - broke maiden in his first career start in May at Belmont an most recently was fifth in the Grade 3 Schuylerville Stakes here on July 20.
Balance the Books - will be making his second career start for trainer Chad Brown after a second in his debut here on August 4.
Read the Proposal - won his only career start here on August 11.
---
2012 With Anticipation Stakes Entries & Odds
Race 10 on Saratoga's Thursday card with a Post Time of 6:01 PM.
| | | | | |
| --- | --- | --- | --- | --- |
| 1 | Almost an Angel | K. Desormeaux | W. Ward | 8-1 |
| 1A | Sweet Shirley Mae (MTO) | K. Desormeaux | W. Ward | 8-1 |
| 2 | He's So Fine | D. Cohen | K. McPeek | 5-1 |
| 2B | Sonofasamurai | A. Garcia | K. McPeek | 5-1 |
| 3 | Balance the Books (AE) | J. Leparoux | C. Brown | 5-1 |
| 3X | Read the Proposal (MTO) | A. Garcia | R. Violette, Jr. | 5-1 |
| 4 | Craving Carats | J. Rosario | D. Romans | 8-1 |
| 5 | Special Skills | J. Lezcano | A. Goldberg | 6-1 |
| 6 | Charming Kitten | J. Castellano | T. Pletcher | 3-1 |
| 7 | Joha | R. Dominguez | M. Maker | 7-2 |
| 8 | Bernie the Jet | I. Ortiz, Jr. | G. Contessa | 30-1 |
| 9 | The B's and E's | J. Alvarado | W. Ward | 12-1 |
| 10 | Notacatbutallama | J. Velazquez | T. Pletcher | 15-1 |
| 11 | Hightail | R. Maragh | D. Lukas | 15-1 |
| 12 | Private Tutor | M. Luzzi | J. Robb | 12-1 |
| 13 | Lawn Man (MTO) | -- | T. Pletcher | 8-5 |