2013 Eclipse Award Results
Las Vegas, NV - The 2012 Eclipse Awards went down at Gulfstream Park Saturday Night and it was Wise Dan that stole the show winning Horse of the Year while also taking home the older male and male turf honors. In an exciting night of pageantry and typical Award Show awkwardness, Honors were handed out to the best of 2012. Let's break it down.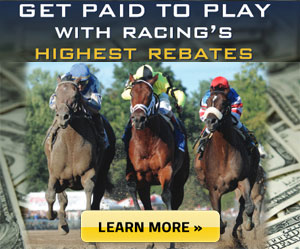 Horse of the Year: - Wise Dan (Lopresti) 6-5-1-0 $2,622,037
How good was Wise Dan in 2012? He is the only horse since 1981 to win three awards in one night. He was the runaway winner in Horse of the Year voting with 194 votes compared to I'll Have Another who was second with 30.
Two-year-old male: - Shanghai Bobby (Pletcher) 5-5-0-0 $1,687,000
Shanghai Bobby clinched the Award in November with his win in the Breeders' Cup Juvenile. He won all five races he entered in 2012 and captured 253 of 254 votes in this category with Uncaptured somehow getting the other.
Two-year-old filly: - Beholder (Mandella) 5-3-1-0 $1,215,000
Won the Breeders' Cup Juvenile Fillies and lost the Del Mar Debutante by a nose or Beholder may have been up for Horse of the Year as well. But she did enough to capture 225 of 254 first place votes. Beholder races Monday - it should be interesting to see if she shows Eclipse winning form!
Three-year-old male: - I'll Have Another (O'Neill) 4-4-0-0 $2,629,600
Won the Grade 1 Santa Anita Derby, the Kentucky Derby and the Preakness and we all know what happened after that. Despite not racing since June, I'll Have Another was the obvious choice and garnered 247 of 254 votes for the Award.
Three-year-old filly: - Questing (McLaughlin) 7-3-1-0 $792,320
This was a bit of a surprise - the closest of all the voting categories this year. Questing received 106 votes while My Miss Aurelia garnered 102 votes - close as can be. She won three of seven starts including the Grade 1 Coaching Club American Oaks and the Alabama Stakes to just beat out the very impressive My Miss Aurelia.
Four-year-old & up male: - Wise Dan (Lopresti)6-5-1-0 $2,622,037
Won three Grade 1 turf events in 2012 including the Breeders' Cup Mile. He also finished second in the Grade 1 Stephen Foster. Five wins and a second in six starts in 2012 makes Wise Dan a multiple winner this year.
Four-year-old & up female: - Royal Delta (Mott) 7-4-2-0 $2,009,251
Had seven starts in 2012 with four wins including the Breeders Cup Ladies' Classic, the Grade 1 Beldame and two Grade 2 Stakes races. Royal Delta received 231 first place votes while second place Groupie Doll was a mile back with 22 votes.
Male sprinter (3yo&up): - Trinniberg (Parbhoo) 8-4-2-0 $1,382,000
Had eight starts in 2012 with four wins including the Breeders' Cup Sprint and three other graded stakes races and he also had two seconds. Trinniberg received 233 of 254 votes.
Female sprinter (3yo&up): - Groupie Doll (Bradley) 9-5-2-2 $1,385,314
Placed in all nine of her 2012 starts including wins in the Grade 1 Madison Stakes and the Breeders' Cup Filly & Mare Sprint. Groupie Doll complied 250 of the 254 votes in the Female sprint category.
Male turf (3yo&up): - Wise Dan (Lopresti) 6-5-1-0 $2,622,037
It is obvious that the Horse of the Year win the category that he is most accomplished in. Wins in 2012 included the Grade 1 Woodbine Mile, the Shadwell Stakes, the Breeders' Cup Mile and the Grade 2 Fourstardave. Wise Dan had 170 of the 254 votes in this category with Little Mike getting 78.
Female turf (3yo&up): - Zagora (Brown) 8-5-1-1 $1,689,000
Won five of eight races in 2012 with a second and a third. The wins included the Breeders' Cup Filly & Mare Turf and four other graded stakes races. Zagora garnered 242 of the 254 votes with Marketing Mix getting five.
Steeplechase: - Pierrot Lunaire (Davies) 5-2-0-1 $253,000
Won two of five starts in 2012 including the Grade 1 Lonesome Glory and the Grand National. Pierrot Lunaire got 116 votes in the category with Demonstrative finishing a close second with 99 votes.
Jockey: - Ramon Dominguez 1,398, 341-245-203 $25,582,252
Finished first In earnings in 2012 with $25,582,252 and had 10 Grade 1 wins last year. He had 28 graded stakes wins along the way and received 201 of the 254 votes available in this category.
Trainer: - Dale Romans 763, 125-100-109 $11,834,249
Romans wins the Eclipse despite not leading all trainers in earnings and graded stakes wins. Still, his horses were responsible for wins in the Breeders' Cup Turf, the Met Mile, the Arlington Million, the Pacific Classic and the Blue Grass among others. Romans received 119 votes, Todd Pletcher received 87 while Bob Baffert received 35.
Owner: - Godolphin Racing 48, 15-7-9 $3,749,075
Finished 2012 first in earnings, Grade 1 wins with eight and graded stakes wins with 15. This looked on the surface like a bit of a surprise but Godolphin got 138 votes while second place Midwest Thoroughbreds had 50 and Reddam Racing finished with just 26 votes.
Breeder: - Darley 523, 96-75-66 $7,526,855
Led all breeders in American graded stakes wins last year with 15 and had 18 graded stakes wins all together with eight Grade 1 wins. Darley had 170 votes compared to second place Adena Springs who had 25.
Apprentice jockey: - Jose Montano 899, 187-184-141 $2,981,906
Led all apprentice jockeys in wins in 2012.
Handicapper: - Michael Beychok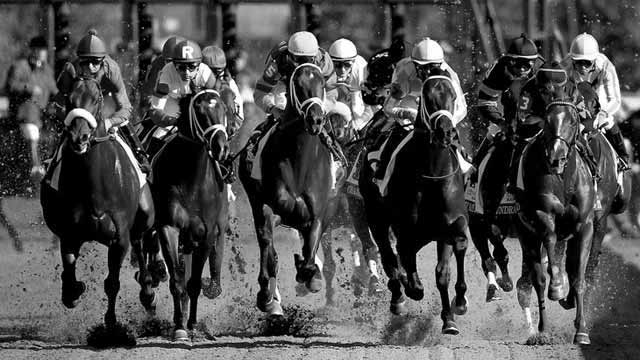 Bet Horse Racing with OTB