Monrovia Stakes at Santa Anita
Las Vegas, NV - Santa Anita Park in beautiful Arcadia, California will be the scene of the Grade 2 Monrovia Stakes this Sunday, January 6. Fillies and mare four years old and upward will be featured as they go six and a half furlongs on Santa Anita's downhill turf course for a purse of $150,000.
A small but solid field of six females has been entered for the 2013 Monrovia. It is race 8 on Santa Anita's Sunday schedule with a post time of 4:07 PM. Here is a brief look into the past performances of all six combatants ahead of this Grade 2 race.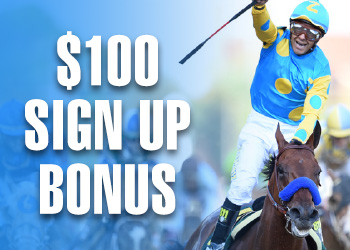 2013 Monrovia Stakes Race Favorites
Mizdirection - had five starts in 2012 for trainer Mike Puype with four wins and a second place finish culminating in a win in the Breeders' Cup Turf Sprint over Unbridled's Note on this very track. The only blemish of 2012 was a second in the minor Great Lady M Stakes back in May. Before that were three straight wins including last year's Monrovia here January 2 and a pair of minor stakes races here. Mizdirection is the defending champion, the reigning Breeders' Cup Champ has never finished out of the money in 12 career starts and the one to beat Sunday.
Broken Dreams - is coming off a second to fellow Monrovia entrant Kindle in the minor Cool Air Stakes at Hollywood Park November 23 after repeating as Champ in the Grade 3 Senator Ken Maddy Stakes on this very track October 20. She has placed in just three of seven starts in 2012 but has a win and a second in her last two Her other win last year came in July in the minor Osunitas Stakes at Del Mar July 21 after a fourth in the Redondo Beach Stakes and a fifth in the Great Lady M Stakes. She was in so-so form all of last year but was in terrific shape toward the end of 2012. Broken Dreams has a win and two seconds career on this track and will look for another quality outing Sunday.
Monrovia Stakes 2013 | Remaining Field Entries
Kindle - has eight career starts with four wins including two of her last three starts - one coming in the Bangles and Beads Stakes at Fairplex Park September 21 and the other last time out in the Cool Air Stakes at Hollywood Park November 23 over Broken Dreams. Sandwiched in between the two wins was another impressive result - a second in the Grade 3 Senator Ken Maddy Stakes behind Broken Dreams on this track October 20 just ahead of Byrama who is also entered in the Monrovia.
Byrama - was decent in 2012 with three wins, three seconds and two third place finishes in 10 starts. Last time out was a decent third as favorite in the Grade 3 Ken Maddy Stakes here October 20 behind Broken Dreams and Kindle to follow a win in the minor Unzip Me Stakes here September 29 and a second in the C.E.R.F Stakes September 5. She also had a win in the Manhattan Beach Stakes at Hollywood Park to follow a third in the Grade 3 Senorita Stakes and a second in the Grade 3 Providencia Stakes at here on April 7. She has placed in her last three starts and two on this track making Byrama a consideration this Sunday.
Givine - French bred filly finished sixth in this race last year but has placed just once in six starts this year - a second four back in the Clocker's Corner Handicap here in February. Since then Givine has raced to an eighth in the Daisycutter Handicap after a six month layoff and, sixth in the C.E.R.F Stakes September 5 a fourth in the Grade 3 Ken Maddy Stakes and a fifth last time out in the Cool Air Stakes November 23. She has not won in her last 12 starts dating back to May 2011 and will likely be in tough in this one as well.
Curvy Cat - has placed in all 11 career starts for trainer Jerry Hollendorfer and is coming off a third in the Skillful Joy Stakes December 1 at Hollywood Park in her stakes debut but Sunday marks her first try in graded stakes company and her biggest step up in competition to date.