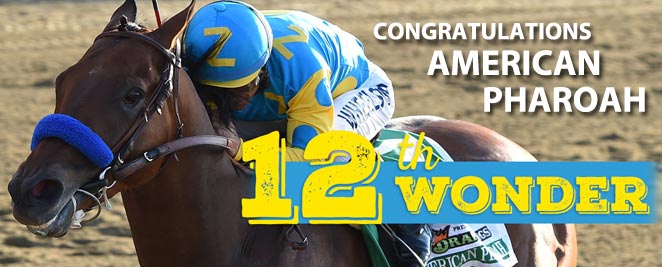 Las Vegas, NV - On a beautiful sunny June day in Elmont, New York, the eyes of the Horse Racing Universe were transfixed on a colt attempting to do something no horse had done in 37 years - win the third of three of the most grueling races on North American soil in the span of five weeks. The Triple Crown was up for grabs for the third time in four years - I'll Have Another was unable to accomplish the feat three years ago and California Chrome wilted under the pressure last year.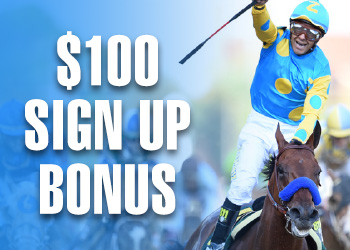 American Pharoah - The Legacy
Enter Bob Baffert trained American Pharoah - winner of six straight races since a fifth place finish in his debut. Pharoah won the Kentucky Derby May 2 as the favorite and then on May 16 blew away the field in the Preakness by seven lengths in the slop of the Maryland track. How would he fare in the third jewel? How about a 5 1/2 length victory in wire-to-wire fashion with the fastest time in the Belmont Stakes since 2001? It was the fourth largest gap for a Triple Crown winner in history among the now 12 winners of Horse Racing's most prestigious title. American Pharoah ended a seemingly endless Triple Crown drought.
So what does it all mean? What's the big deal? Let's take a look at just what an accomplishment American Pharoah's Triple Crown win is.
Let's start with the fact that no horse had won all three jewels in the Triple Crown in 37 years -nearly four decades of contenders with ZERO winners. 13 horses since 1978 won the Kentucky Derby and Preakness but none were able to close the deal. It was thought that the Triple Crown would never be won again - too many races in a short span, too much competition and too much pressure.
We also have to talk about the fact that American Pharoah was the only horse to start all three legs of the Triple Crown - of the other seven entries in the Belmont Stakes field, only Tale of Verve raced in the Preakness, and he didn't run in the Derby - their travel was less vigorous and they had an extra two weeks to prepare. For those of you that don't know, rest is key for a thoroughbred racehorse and American Pharoah got none of it! His competition was ready and he still made them look foolish.
American Pharoah's accomplisments can be compared to a tennis player that wins the Grand Slam, or a golfer that wins all four majors, or a .400 hitter in baseball. We also have the knowledge that it can be done - the Triple Crown can be won - I can't wait for next year!