Bet 2016 Del Mar Horse Racing Online

OffTrackBetting.com - Del Mar Racetrack will present 43 stakes events during its 39-day season worth a total of $7.55 million, highlighted by the seaside course's 'piece de resistance' – the $1-million Pacific Classic, scheduled for Saturday, August 20. The track's 77th summer gathering alongside the blue Pacific will take place from Friday, July 15 through Labor Day Monday, September 5.
The shore oval's 33 major, or "advertised," stakes again will carry purses ranging from $100,000 to $1,000,000, while its 10 "overnight" stakes each will be worth $75,000. Further, the racing headquarters "where the turf meets the surf" will provide its horsemen with projected purses of more than $525,000 a day, the richest incentives of their kind in California and among the most lucrative of any race meet in America.
Can't make it to the track? Watch and wager on the races from Del Mar with OffTrackBetting.com. All wagers made through OTB are directly commingled into track pools, so you can play all of your favorite bet types with confidence, knowing that you'll receive full track odds on all wagers made with us. And with free, high-quality video, you can watch the races online or with your mobile device. OffTrackBetting.com is US-based and legal and licensed, and we promise you superior customer service and the best online wagering experience in the industry.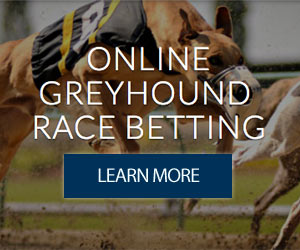 2016 Del Mar Racetrack Summer Season Betting
Del Mar will present 21 graded stakes in all – six of them (including the Pacific Classic) Grade I, 11 valued at Grade II and four at Grade III.
The Classic, run at a mile and one quarter and open to 3-year-olds and up, will headline a stakes triple-header afternoon that also will offer the Grade I, $300,000 Del Mar Oaks and the Grade II, $250,000 Del Mar Handicap. The Oaks, for 3-year-old fillies, is run at nine furlongs, while the Handicap, an 11-furlong marathon, is for 3-year-olds and up. Both of those races will be contested over the Jimmy Durante Turf Course.
Twenty of the stakes will be run on the track's popular grass course, which was totally replaced and expanded for the 2014 season. The other 23 stakes are on a main track that was returned to dirt for the 2015 session following eight previous years of racing on the synthetic surface Polytrack.
"We made some small tweaks this year, but for the most part we've got our usual highly anticipated stakes schedule lined up for the summer of 2016," said Del Mar's executive vice president for racing Tom Robbins, who'll be working out of the track's racing office for the 36th year. "We moved a few stakes around and adjusted the values on several others to reflect our overall purse situation, but for the most part our horsemen and fans are going to find that Del Mar schedule they know and have come to love. Our stakes schedule has featured 43 stakes most recently. We're back with that same number again."
The most notable date switch saw an effective flip-flop of the track's major filly and mare grass stakes in light of limited turf racing in June and July at Santa Anita while their grass course is completely replaced. The $200,000 Yellow Ribbon Handicap at a mile and one-sixteenth has been shifted from its usual end-of-meet spot and will be presented on the opening Saturday (July 16) of the stand, while the $200,000 John C. Mabee Stakes at nine furlongs has been pushed back to closing weekend (Sunday, September 4). Both are Grade II affairs.
Bet Del Mar Horse Racing online or by mobile phone with OffTrackBetting.com
Catching up with a business dip during the 2015 meet that saw a substantial purse overpayment unfold, Del Mar has shaved the purses on four of its major stakes and all 10 of its overnights. Taking the biggest hit was the Eddie Read Stakes, which this year had its grading reduced from Grade I to Grade II by the American Graded Stakes Committee. The Read carried a value of $400,000, but now will go postward on Sunday, July 17* with a $250,000 purse. Four other stakes were reduced by $50,000 each – the Fleet Treat Stakes (Friday, July 22) to $150,000, the Real Good Deal Stakes (Wednesday, July 27) to $150,000, the Grade II Pat O'Brien Stakes (Saturday, August 27) to $200,000 and the Mabee, down from $250,000. The 10 overnights each dropped $5,000 for the '16 season to $75,000. Overall, the track's stakes schedule was reduced by 5% for the meet.
Track president Joe Harper believes a business bounce back is in order and foresees the usual fun and frolic of a Del Mar summer on tap.
"We had some circumstances go against us last year, but I see better times ahead," he said. "We're opening for the first time on a Friday in forever and I think that will kick off a terrific starter weekend. We've got great racing lined up once more and a ton of additional events and happenings set to go. You can't beat a summer at Del Mar and I can just feel that this one is going to be a winner."
An additional change in the schedule will see the El Cajon Stakes for 3-year-olds renamed the Shared Belief Stakes in honor of the late champion runner who dazzled racing fans during a brief career before he succumbed to an attack of colic this past December. The dark son of Candy Ride won 10 of 12 starts, more than $2.9 million in purses and earned an Eclipse Award as top male juvenile for 2013. At 3, the gelding who was partially owned by sports media personality Jim Rome emulated his father with an impressive victory in the Pacific Classic. The one-mile Shared Belief Stakes will be run on Friday, August 26 and Del Mar has additional plans to salute the horse on that day.
As in previous years, five of Del Mar's key stakes have been scheduled as Breeders' Cup "Win and You're In" races, meaning a victory in any of them will guarantee the winning horse entry – with all entry fees paid – to a Breeders' Cup race of their choosing, as well as a travel bonus. One of the "Win and You're In" races is the Pacific Classic, which guarantees admission to the $5 million Breeders' Cup Classic. Besides the $600,000 winner's share of the purse, the victorious Pacific Classic horse also has his or her pre-entry and entry fees to the BC Classic covered – a savings of $100,000 – as well as the travel bonus -- either $10,000 (national) or $40,000 (international) – granted to all Breeders' Cup horses coming to California this year for the Breeders' Cup at Santa Anita on November 4 and 5.
Besides the Pacific Classic, Del Mar's other races with Breeders' Cup ties are the $300,000, Grade I Clement L. Hirsch Stakes on Saturday, July 30 (guaranteeing admission to the Breeders' Cup Distaff); the $300,000, Grade I Bing Crosby Stakes on Sunday, July 31 (BC Sprint); the Del Mar Handicap (BC Turf), and the Pat O'Brien (BC Dirt Mile).
Del Mar will present its two championship races for 2-year-olds on its closing weekend. The pair of Grade I headliners – the Del Mar Debutante for fillies on Saturday, September 3 and the Del Mar Futurity on closing day, Monday, September 5 – both carry purses of $300,000.
Following its opening three-day weekend, Del Mar will run five days per week (Wednesdays through Sundays) for the balance of the summer, finishing with a six-day week concluding on the Labor Day Monday holiday. Post time throughout the session will be the normal 2 p.m., including the Opening Day Friday. All other Fridays during the session will have a 4 p.m. start
The complete list of stakes follows:
Running Date
Race/Conditions
Purse/Distance
Fri. Jul 15
OCEANSIDE STAKES
Three-year-olds, N/W S/S of $50,000 at 1 M o/o in 2016
$100,000 Added
1 Mile (Turf)
Sat. Jul 16
YELLOW RIBBON HANDICAP (Gr. II)
Fillies & Mares, Three-year-olds & up
$200,000 Guaranteed
1 1/16 Miles (Turf)
Sat. Jul 16
Wickerr Stakes
Three-year-olds & up, N/W S/S $50,000 at 1 M o/o since Mar 1
$75,000 Added
1 Mile (Turf)
Sun. Jul 17
EDDIE READ STAKES (Gr. II)
Three-year-olds & up
$250,000 Guaranteed
1 1/8 Miles (Turf)
Sun. Jul 17
Sandy Blue Handicap
Fillies, Three-year-olds
$75,000 Added
1 1/8 Miles (Turf)
Wed. Jul 20
C.E.R.F. Stakes
Fillies & Mares, Three-year-olds & up, N/W S/S $50,000 since Mar 1
$75,000 Added
6 Furlongs
Fri. Jul 22
FLEET TREAT STAKES
Fillies, Three-year-olds, Cal-Bred
$150,000 Guaranteed
7 Furlongs
Sat. Jul 23
SAN CLEMENTE HANDICAP (Gr. II)
Fillies, Three-year-olds
$200,000 Guaranteed
1 Mile (Turf)
Sat. Jul 23
SAN DIEGO HANDICAP (Gr. II)
Three-year-olds & up
$200,000 Guaranteed
1 1/16 Miles
Sun. Jul 24
COUGAR II HANDICAP (Gr. III)
Three-year-olds & up
$100,000 Guaranteed
1 1/2 Miles
Sun. Jul 24
CALIFORNIA DREAMIN' STAKES
Three-year-olds & up, Cal-Bred
$150,000 Guaranteed
1 1/16 Miles (Turf)
Wed. Jul 27
REAL GOOD DEAL STAKES
Three-year-olds, Cal-Bred
$150,000 Guaranteed
7 Furlongs
Fri. Jul 29
CTBA STAKES
Fillies, Two-year-olds, Cal-Bred
$100,000 Guaranteed
5 1/2 Furlongs
Sat. Jul 30
CLEMENT L. HIRSCH STAKES (Gr. I)
Fillies & Mares, Three-year-olds & up
$300,000 Guaranteed
1 1/16 Miles
Sun. Jul 31
BING CROSBY STAKES (Gr. I)
Three-year-olds & up
$300,000 Guaranteed
6 Furlongs
Wed. Aug 03
GRADUATION STAKES
Two-year-olds, Cal-Bred
$100,000 Guaranteed
5 1/2 Furlongs
Fri. Aug 05
Daisycutter Handicap
Fillies & Mares, Three-year-olds & up
$75,000 Added
5 Furlongs (Turf)
Sat. Aug 06
SORRENTO STAKES (Gr. II)
Fillies, Two-year-olds
$200,000 Guaranteed
6 1/2 Furlongs
Sat. Aug 06
LA JOLLA HANDICAP (Gr. III)
Three-year-olds
$150,000 Guaranteed
1 1/16 Miles (Turf)
Sun. Aug 07
Osunitas Stakes
Fillies & Mares, Three-year-olds & up, N/W S/S of $50,000 at 1 M o/o in 2016
$75,000 Added
1 1/16 Miles (Turf)
Fri. Aug 12
Green Flash Handicap
Three-year-olds & up
$75,000 Added
5 Furlongs (Turf)
Sat. Aug 13
BEST PAL STAKES (Gr. II)
Two-year-olds
$200,000 Guaranteed
6 1/2 Furlongs
Sun. Aug 14
SOLANA BEACH STAKES
Fillies & Mares, Three-year-olds & up, Cal-Bred
$150,000 Guaranteed
1 Mile (Turf)
Wed. Aug 17
RANCHO BERNARDO HANDICAP (Gr. III)
Fillies & Mares, Three-year-olds & up
$100,000 Guaranteed
6 1/2 Furlongs
Fri. Aug 19
CTT and TOC Handicap
Fillies & Mares, Three-year-olds & up
$75,000 Added
1 3/8 Miles (Turf)
Sat. Aug 20
DEL MAR OAKS (Gr. I)
Fillies, Three-year-olds
$300,000 Guaranteed
1 1/8 Miles (Turf)
Sat. Aug 20
PACIFIC CLASSIC (Gr. I)
Three-year-olds & up
$1,000,000 Guaranteed
1 1/4 Miles
Sat. Aug 20
DEL MAR HANDICAP (Gr. II)
Three-year-olds & up
$250,000 Guaranteed
1 3/8 Miles (Turf)
Sun. Aug 21
DEL MAR MILE (Gr. II)
Three-year-olds & up
$200,000 Guaranteed
1 Mile (Turf)
Wed. Aug 24
Harry F. Brubaker Stakes
Three-year-olds & up
$75,000 Added
1 Mile
Fri. Aug 26
SHARED BELIEF STAKES
Three-year-olds
$100,000 Guaranteed
1 Mile
Sat. Aug 27
PAT O'BRIEN STAKES (Gr. II)
Three-year-olds & up
$200,000 Guaranteed
7 Furlongs
Sat. Aug 27
GENEROUS PORTION STAKES
Fillies, Two-year-olds, Cal-Bred
$150,000 Guaranteed
6 Furlongs
Sun. Aug 28
TORREY PINES STAKES (Gr. III)
Fillies, Three-year-olds
$100,000 Guaranteed
1 Mile
Wed. Aug 31
Tranquility Lake Stakes
Fillies & Mares, Three-year-olds & up, N/W S/S $50,000 at 1 M o/o since Feb 1
$75,000 Added
1 Mile
Fri. Sep 02
I'M SMOKIN STAKES
Two-year-olds, Cal-Bred
$150,000 Guaranteed
6 Furlongs
Sat. Sep 03
DEL MAR DEBUTANTE (Gr. I)
Fillies, Two-year-olds
$300,000 Guaranteed
7 Furlongs
Sat. Sep 03
DEL MAR JUVENILE TURF
Two-year-olds
$100,000 Guaranteed
1 Mile (Turf)
Sun. Sep 04
JOHN C. MABEE STAKES (Gr. II)
Fillies & Mares, Three-year-olds & up
$200,000 Guaranteed
1 1/8 Miles (Turf)
Sun. Sep 04
DEL MAR DERBY (Gr. II)
Three-year-olds
$250,000 Guaranteed
1 1/8 Miles (Turf)
Mon. Sep 05
Pirate's Bounty Stakes
Three-year-olds & up, N/W S/S $50,000 since Mar 1
$75,000 Added
5 1/2 Furlongs
Mon. Sep 05
DEL MAR JUVENILE FILLIES TURF
Fillies, Two-year-olds
$100,000 Guaranteed
1 Mile (Turf)
Mon. Sep 05
DEL MAR FUTURITY (Gr. I)
Two-year-olds
$300,000 Guaranteed
7 Furlongs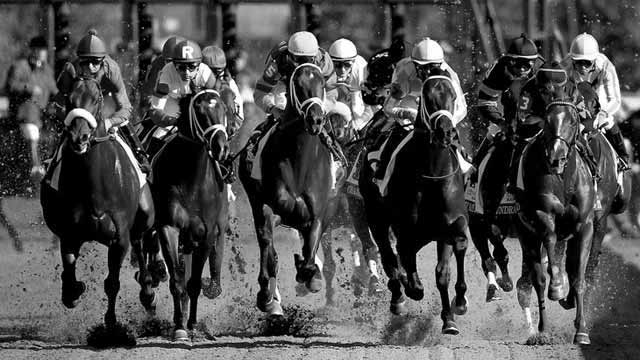 Bet Horse Racing with OTB