Las Vegas, NV - The 45th annual Eclipse Awards were handed out on Saturday night at Gulfstream Park in Hallandale Beach, Florida. Both Equine and human stars from last year were honored in the gala event hosted by Jeannine Edwards of ESPN and ABC Sports.
Here is a breakdown of all of the night's biggest winners and a brief look at just why they took home the prize in their respective divisions.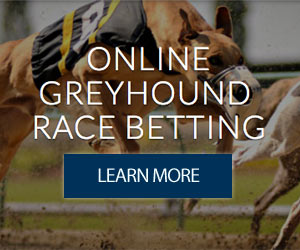 American Pharoah - 2016 Horse of the Year
Horse of the Year Voting: American Pharoah, 261.
Not much of a shock here - Pharoah was the unanimous choice - just the second one in the history of the Awards. His incredibly easy win in the Breeders' Cup punctuated a season that saw him become the first Triple Crown winner since 1978. He won seven stakes races last year - his only loss was a second place finish in the Travers. Incredible!
Older male - Honor Code - Voting: Honor Code, 126; Liam's Map, 95; Tonalist 14; Effinex, 12; Shared Belief, 9; California Chrome, 3. Voter Abstentions, 2.
Honor Code won a close race for older male - by just 31 votes. With wins in the Grade 1 Whitney Stakes over the second place finisher in the voting and with wins in the Gulfstream Park Handicap and Met Mile, Honor Code did just enough before being retired to Lane's End Farms.
Older female - Beholder - Voting: Beholder, 256; Stopchargingmaria, 4; Sheer Drama, 1.
Was undefeated in 2015 and the easy winner in this category. She also won Eclipse Awards as the top 2-year-old filly of 2012 and the top 3-year-old filly of 2013. Beholder won three Grade 1 races among her five overall victories last year and recorded a 114 Beyer Speed Figure in her eight length romp in the Pacific Classic - American Pharoah was the only horse to better that rating this year. Beholder was simply dominant last year and an obvious choice.
Owner - Zayat Stables - Voting: Zayat Stables; 220; Kenneth and Sarah Ramsey, 26; Midwest Thoroughbreds, Inc., 6; Reddam Racing,2; Godolphin Racing, 1; Voter Abstentions, 6.
Owning American Pharoah was enough to secure the award but Ahmed Zayat's Zayat Stables had horses like Mr. Z, El Kabeir, Jojo Warrior, the Grade 3-placed Prayer for Relief and the stakes-placed Zee Bros head to the gates last year. Make no mistake about it however, it was American Pharoah's year.
Trainer - Bob Baffert - Voting: Bob Baffert, 200; Todd Pletcher, 44; Chad Brown, 12; Karl Broberg, 1; Jerry Hollendorfer,1; Voter Abstentions, 3.
Statistically, Baffert wasn't the top trainer last year but some horse named American Pharoah made him the most successful. Other Baffert trainees who won Grade 1 races were Callback in the Las Virgenes, Dortmund in the Santa Anita Derby, and Mor Spirit in the Los Alamitos Futurity Mor Spirit is destined to become a contender for this year's Triple Crown. American Pharoah was the difference in this category, just like the Owners'.
3-year-old male - American Pharoah - Voting: American Pharoah, 261.
Unanimous choice here was the obvious one!
3-year-old female - Stellar Wind - Voting: Stellar Wind, 108; I'm a Chatterbox, 47; Found (IRE) 46; Lady Eli, 34; Lovely Maria, 12; Curalina, 11; Include Betty, 2; Voter Abstentions, 1.
Daughter of two-time Horse of the Year Curlin won the Grade 3 Santa Ysabel Stakes, the Grade 1 Santa Anita Oaks, the Torrey Pines Stakes and the Grade 2 Summertime Oaks and finished off her year with an unlucky second in the Breeders' Cup Distaff after bumping with the eventual winner Stopchargingmaria in the stretch. In a category without an obvious standout Stellar Wind did enough.
Jockey - Javier Castellano - Voting: Javier Castellano, 184; Victor Espinoza, 70; Joe Bravo, 1; Pedro Monterrey, Jr., 1; Irad Ortiz, Jr., 1; Joel Rosario, 1; John Velazquez, 1; Voter Abstentions, 2.
Ended 2015 with a benchmark of $28,120,767 in mount earnings. He rode names like Stopcharingmaria, who won the Longines Breeders' Cup Distaff, Liam's Map, the horse he rode to victory in both the Las Vegas Breeders' Cup Dirt Mile and Woodward and Honor Code who won last year's Whitney among others. He also led all riders in wins in North America in 2015 with 344.
Apprentice jockey - Tyler Gaffalione - Voting: Tyler Gaffalione, 149; Eric Cancel, 63; Angel Cruz, 9; Ashley Broussard, 6; David Lopez, 3; Jorge Robles, 1; Voter Abstentions, 30.
Won 182 races from 1,137 starts last year garnering $4,855,732 in mount earnings. Gaffalione cut his teeth in South Florida where he won six stakes at Gulfstream including two stakes. Gaffalione's apprenticeship ended October 10.
Male turf - Big Blue Kitten - Voting: Big Blue Kitten, 134; Golden Horn (GB); 63; The Pizza Man, 41; Flintshire, 18; Chiropractor, 1; Grand Arch, 1; Voter Abstentions, 3.
Had six starts in 2015 with three wins and two runner-up finishes. He ended his season with a third in the Breeders' Cup Turf. His wins last year included the Grade 1 United Nations Stakes, Grade 3 Fort Marcy Stakes and the Grade 1 Joe Hirsch Turf Classic. At seven years old Big Blue Kitten was like a fine wine - best with age!
Female turf - Tepin - Voting: Tepin, 211; Found (IRE),38; Stephanie's Kitten, 8; Lady Eli, 2; Curvy (GB), 1; Voter Abstentions, 1.
Won five of seven starts to start her year in Florida for trainer Mark Casse but her win against males in the Breeders' Cup Mile was easily her best. Other wins last year included the Grade 2 Distaff Turf Mile at Churchill Downs, the Grade 1 $700,000 Just a Game Stakes on turf at Belmont and the Grade 1 First Lady Stakes October 3 by an impressive seven lengths. She was mighty impressive in 2015 and an easy winner in this category.
Steeplechase horse - Dawalan - Voting: Dawalan (FR) 165; Bob Le Beau (IRE) 47; African Oil (FR), 2; Demonstrative, 2; Grinding Speed, 1; Voter Abstentions, 44.
Dawalan led all U.S. steeplechasers with $255,000 earned in 2015 and won the defining race of the season for Steeplechasers - the Colonial Cup in South Carolina against his Eclipse Finalist foes. He also won the $300,000 Grand National at Far Hills in New Jersey and was third in the Grade 1 Lonesome Glory behind fellow Eclipse finalist Bob Le Beau. His wins in the biggest races of the season made the difference.
Breeder - Zayat Stables - Voting: Zayat Stables, 190; Kenneth and Sarah Ramsey, 39; Darley, 13; WinStar Farm, 5; Adena Springs, 4; Spendthrift Farm, 1; Stonestreet Thoroughbred Holdings, 1; Voter Abstentions, 8.
Thanks you once again American Pharoah!
Male sprinter - Runhappy - Voting: Runhappy, 255; Private Zone, 2; Rock Fall, 2; Mongolian Saturday, 1; Secret Circle, 1.
Runhappy won 6 of 7 starts in 2015 and earned $1.48 million along the way. Wins included the Grade 1 King's Bishop, Grade 3 Phoenix, the Breeders' Cup and the Grade 1 Malibu at Santa Anita. Runhappy was virtually untouchable last year and the obvious, nearly unanimous choice here.
Female Sprinter - La Verdad - Voting: La Verdad, 98; Wavell Avenue, 90; Lady Shipman 41; Cavorting, 19; Unbridled Forever, 5; Ageless, 1; Birdonthewire, 1; Fantastic Style, 1; Voter Abstentions, 5.
Finished first in six of eight starts and was second in the Breeders' Cup Filly and Mare Sprint. The wins included the Grade 2 Distaff Handicap at Aqueduct, the Grade 3 Vagrancy at Belmont Park, the Grade 2 Honorable Miss on July 29 at Saratoga and the Grade 2 Gallant Bloom at Belmont Park as an odds-on favorite before her runner-up finish in the Breeders' Cup. In a surprisingly close vote La Verdad was the best in class.
2-year-old male - Nyquist - Voting: Nyquist, 255; Mohaymen, 3; Voter Abstentions, 3.
The runaway winner of this category was the first 2-year-old to win three Grade 1 races since Lookin At Lucky in 2009. He won the Breeders' Cup Juvenile, the FrontRunner at Santa Anita and the Del Mar Futurity to go along with the Grade 2 Best Pal Stakes. He will be a hot name of the Road to the Kentucky Derby for sure.
2-year-old female - Songbird - Songbird, 260; Catch a Glimpse, 1.
Songbird won all four of her starts in 2015, the last three in Grade 1 events, by margins of 6 1/2, 5 1/4, 4 1/2, and 5 3/4 lengths. She hasn't been touched yet - as impressive as any horse in any division last year.