2016 Little Brown Jug - Betting Line & Racing Hill favorites to win

OffTrackBetting.com - Betting Line puts his eleven race win streak on the line in the 71st edition of the Little Brown Jug. The son of Bettor's Delight was established as the 3/5 morning line favorite in the first elimination for the $577,000 Little Brown Jug to be held on Thursday, September 22 at the Delaware County Fairgrounds.
Betting Line has won $1.1 million this season and took his lifetime mark of 1:47 2/5 in the $500,000 Battle of the Brandywine on August 20. Delaware's leading driver David Miller will be in the sulky for Betting Line, who is trained by Casie Coleman and owned by Coleman's West Wins Stable, Christine Calhoun and Mac T. Nichol. Miller is a three time LBJ champ and Coleman won back-to back Jugs in 2012 and 2013. Betting Line will leave from post #5.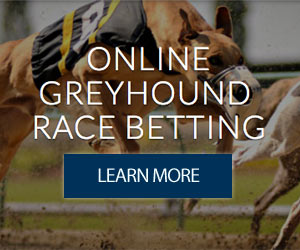 The Little Brown Jug is held every year at the Delaware County Fairgrounds, and is the premier pacing classic for 3-year-olds, provides a fascinating chapter in the more-than-a-century-old history of harness racing and the standardbred sport. A horse must win two one-mile races on the same day to capture the Little Brown Jug trophy. Eleven horses entered the $577,000 event for 3-year-old pacers and were divided into two $92,320 first-heat eliminations. Betting Line is the 3-5 morning line favorite in the first elimination while Racing Hill is the 3-5 choice in the second elimination.
Betting Line's main challenger in the first elimination, Lyons Snyder and Check Six, drew just inside in posts 3 and 4, respectively. Lyons Snyder was a strong second to Betting Line in the $157,111 Simcoe Stakes on September 10. Check Six is coming to Delaware off a win in the $252,000 Pennsylvania Sire Stakes Final in a lifetime best 1:50.
Racing Hill will headline the second $92,320 elimination. Racing Hill is a Tony Alagna trainee for owner Tom Hill. The Roll With Joe colt won the $500,000 Messenger Stake in his last start. He has not finished off the board in his 11 seasonal starts and owns a lifetime mark 1:48 4/5. Racing Hill will be driven by Brett Miller and will leave from post #2 in the field of five.
Western Fame will be the second choice in the second elim. Western Fame, post #1, is owned by Brittany Farms, trained by Jimmy Takter and will be driven my Mark MacDonald.
The Grand Circuit Meet at the Delaware County Fair starts tomorrow (September 18) and runs through Little Brown Jug Day (September 22). For more information on the meet, please visit LittleBrownJug.com.
2016 Little Brown Jug Field & Drivers
$92,320 First Elimination
Post - Horse (Trainer/Driver) Morning Line Odds
1. Dr J Hanover (Tony Alagna/Scott Zeron) 6-1
2. Stolen Glimpse (Ron Burke/Yannick Gingras) 15-1
3. Lyons Snyder (Jimmy Takter/Yannick Gingras) 8-1
4. Check Six (Ron Burke/Yannick Gingras) 2-1
5. Betting Line (Casie Coleman/David Miller) 3/5<
6. Fernando Hanover (Ron Burke/Tim Tetrick) 12-1
$92,320 Second Elimination
Post - Horse (Trainer/Driver) Morning Line Odds
1. Western Fame (Jimmy Takter/Mark MacDonald) 4-1
2. Racing Hill (Tony Alagna/Brett Miller) 3/5
3. Big Top Hanover (Ron Burke/David Miller) 15-1
4. Manhattan Beach (Ron Burke/Matt Kakaley) 6-1
5. Spider Man Hanover (Nick Surick/Andy Miller) 20-1
$276,960 Second Heat (first four finishers from eliminations)
$115,400 Race-Off (if necessary)
Bet the Little Brown Jug on OffTrackBetting.com
Can't make it to the track? Watch and wager on the Little Brown Jug with OffTrackBetting.com. All harness racing wagers made through OTB are directly commingled into track pools, so you can play all of your favorite bet types with confidence, knowing that you'll receive full track odds on all wagers made with us. And with free, high-quality video, you can watch the races online or with your mobile device. OffTrackBetting.com is US-based and legal and licensed, and we promise you superior customer service and the best online wagering experience in the industry.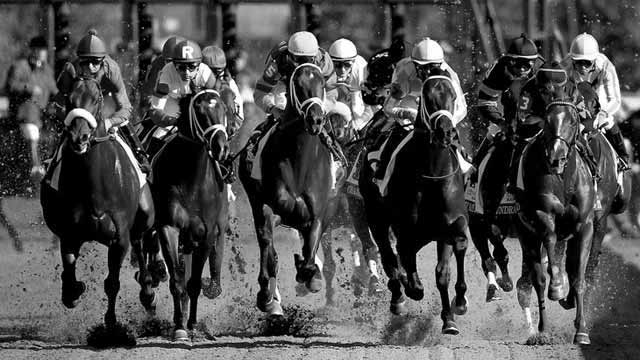 Bet Horse Racing with OTB