2018 Vosburgh Stakes Contenders & Odds at Belmont Park

Returning off of his effortless victory in the Grade 1 Alfred G. Vanderbilt Handicap on July 28, in what was one of the most impressive performances this summer at Saratoga Race Course, Raymond Mamone's multiple graded stakes winner Imperial Hint will try to extend his victory streak to three in Saturday's Grade 1, $350,000 Vosburgh Stakes at six furlongs on the main track at Belmont Park.
The Vosburgh Stakes is a part of the Breeders' Cup "Win and You're In" Series, which awards the winner an all-fees-paid berth into the Sprint.
2018 Vosburgh Stakes Odds & Entries
Race 7 on Belmont Park's Saturday card with a Post Time of 4:09 PM
Entry
Horse
ML Odds
Jockey
Trainer
1
Sightforsoreeyes
30-1
David Cohen


124 Lbs

Anthony Quartarolo
2
Maniacal
30-1
John Velazquez


124 Lbs

Michael Maker
3
Forge
20-1
Manuel Franco


124 Lbs

Dermot Magner
4
Mr. Crow
5-1
Luis Saez


124 Lbs

Ben Colebrook
5
Silver Ride
8-1
Jose Ortiz


124 Lbs

Brian Lynch
6
Imperial Hint
1-5
Javier Castellano


124 Lbs

Luis Carvajal, Jr.
7
Still Krz
15-1
Irad Ortiz, Jr.


124 Lbs

Raymond Handal
The 5-year-old son of Imperialism earned his first Grade 1 victory in the Vanderbilt under Hall of Fame rider Javier Castellano, who maintained a motionless crouch in the saddle atop the Florida-bred as he circled the field of six foes along his four-wide journey.
The Luis Carvajal, Jr.-trained horse continued with ease to the wire prompting racecaller Larry Collmus to remark in amazement that the 3 ¾-length winner never even tried during the completion of his call. The time of 1:08.98 over the track listed as good that day was only .94 seconds off the track record set by Speightstown over a fast track in the 2004 Vanderbilt on his way to becoming that year's Eclipse Award Champion Sprinter. Carvajal was equally shocked with his runner's performance.
"I was thinking that he was going to run a really good race, and I was hoping that he was going to win that race, but I never thought he was going to do it the way he did it," Carvajal said. "It just amazed me the way he did it. I know he made it look easy. Javier said it made him look like a statue. That's why I'm looking forward to Saturday; he's training very, very well. He worked really good the other day, and hopefully he'll perform the same way. He's super. He's doing great, and I'm looking forward to Saturday."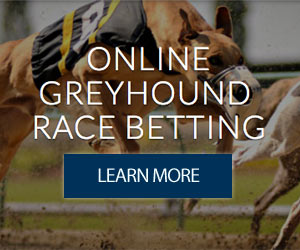 Imperial Hint has been a model of consistency for the Parx-based trainer with the exception of a disappointing sixth-place finish three starts back in the Grade 2 Churchill Downs on May 5, where he tired over the deep, sloppy course in mid-stretch after setting quick fractions amid the field of nine.
The race at Churchill Downs and a runner-up finish to one-length winner Roy H in last year's Breeders' Cup Sprint at Del Mar accounts for the only two losses in the last 10 starts for Imperial Hint, a hot streak that began in the mud against open claiming company at Parx in November 2016 when he scored by six lengths over his home track.
Since the Vanderbilt, Imperial Hint has fired four bullet works at Parx and, like most horses in training on the East Coast recently, he had to work around patterns of inclement weather with most brought by remnants of Hurricane Florence. With one breeze on the mud and three over fast tracks, little seems to faze the speedy but versatile runner who will make his 18th career start on Saturday.
"Usually they're good as 3-year-olds, then when they come to four, they change, but it seems that this guy just got better," said Carvajal. "Every time he works he puts in bullet works without even asking him. The rider takes him out here, and tries to hold him back, but he just goes. He seems likes he's just more mature and gotten a lot better, but like I always say we just go race by race. We just have to keep him sound."
A return to the Sprint in this year's Breeders Cup on November 3 at Churchill Downs was the once long-range plan for Imperial Hint, but as the World Championships get closer, Carvajal said he wants to focus on the day-by-day and not get ahead of schedule. Adding the Breeders' Cup Sprint to the win column would be the icing on the cake for the humble Carvajal and his horse, as he tries to contain his excitement when given the chance to think about it.
"If we do go back to Kentucky, it's a different game, and the third one is the lucky charm," Carvajal laughed. "I hope it definitely works that way. We'll go step by step and see how he's doing after this Saturday's race, and then we'll make plans for his next race."
Imperial Hint will be ridden by Castellano from post 6.
Trainer Ray Handal has quickly become known as an astute horseman in the claiming game. A victory by his gelding Still Krz would make the 6-year-old by Old Forester as the first to advance from a claiming level start to a win the historic Vosburgh after Handal claimed him off trainer Jason Servis for $32,000 following his gate-to-wire victory by 4 ¾ lengths on August 15 at Saratoga.
The Ontario-bred looks to make his first graded stakes start while debuting for the fifth barn of his career. The winner of eight races from 31 lifetime starts could join Langfuhr, Victor Cooley and back-to-back winner Private Zone, who won in both 2013 and 2014, as Canadian-born Vosburgh winners.
Still Krz drew the outside post 7 and will have Irad Ortiz, Jr. in the irons.
Also entered to run in the Vosburgh is Loooch Racing Stable's Sightforsoreeyes for trainer Anthony Quartarolo and jockey David Cohen from the rail; Three Diamond Farm's Maniacal for trainer Michael Maker and Hall of Fame rider John Velazquez from post 2; Nice Guys Stable's Forge for trainer Dermot Magner and jockey Manuel Franco from post 3; KRA Stud Farm's Mr. Crow for trainer Ben Colebrook and jockey Luis Saez from post 4; and Jim and Susan Hill's Silver Ride for trainer Brian Lynch and jockey Jose Ortiz from post 5.
Silver Ride looks to upset Imperial Hint in Saturday's G1 Vosburgh
Trainer Brian Lynch will saddle Jim and Susan Hill's Silver Ride in Saturday's Grade 1 Vosburgh with the hope that his 6-year-old Candy Ride gelding works out a favorable trip behind the front-running multiple graded stakes winner Imperial Hint, the strong 1-5 favorite on the morning line.
Lynch, as well as five other trainers in the Vosburgh, is looking to topple Imperial Hint leading up to this year's Breeders' Cup Sprint.
"You take Imperial Hint out of there and it's anybody's race," said Lynch. "If he doesn't show up, it's anybody's race, but if he shows up you're running for second. You can't dodge one horse and he [Silver Ride] fits with the rest of them. They've all got to run.
"Like I said, you can't duck one horse. If he shows up he's the cat's daddy, but if he doesn't we're going to be trying at the wire," he added.
Silver Ride will look to win his sixth from his 20th career start in Saturday's Vosburgh, and like five others in the field of seven makes his first Grade 1 start. His only stakes try came in the Tale of the Cat on August 10 at Saratoga where he finished third less than two months after he made his first start of the year winning by a nose against open claiming company at Belmont.
Lynch added that Grade 2 Glens Falls Stakes fifth-place finisher Savannah Belle is being pointed to the Grade 1 Flower Bowl.
The 4-year-old filly by Discreetly Mine owns a claiming-level victory among eight starts this year and finished as the runner-up in the River Memories on July 8 at Belmont Park before her fourth-place finish on the dirt in the 1 ¼-mile Fasig-Tipton Waya after it was taken off the turf due to weather on August 12 at Saratoga.
"It's not going to be a really big field and I've got a hard-knocking filly in Savannah Belle, so I might just try her," said Lynch. "She's actually doing quite well, and I think it gives us a chance to get a Grade 1 placing on a filly that wants to run that far."
Lynch will aim his 2-year-old Joyful Heart to the $150,000 Futurity at six furlongs on the turf October 7. The juvenile Kitten's Joy colt was fifth in his debut before returning to win by 2 ¼ lengths in a six-furlong turf sprint on July 8 at Belmont. Joyful Heart followed with a third-place finish in the Grade 3 With Anticipation at 1 1/16 miles on the turf on August 29 at Saratoga.
The Futurity will serve as a prep race towards the new $1 million Breeders' Cup Juvenile Turf Sprint run on "Future Stars Friday" as one of five races for 2-year-olds on November 2 at Churchill Downs.
"It's the first year, so we'll see how it goes. If you got a quick 2-year-old, it's good; I mean, Wesley [Ward] will probably dominate that race, but our guy is pretty quick," said Lynch. "He broke his maiden impressively in his second start here, and was third in the With Anticipation, but he's probably better off sprinting, so we'll take a crack at that."
Trainer Handal to make Grade 1 debut with Still Krz in Vosburgh
Trainer Ray Handal will saddle his first Grade 1 starter as Still Krz competes in the $350,000 Vosburgh 3-years-old and up at six furlongs on September Super Saturday. part of the Breeders' Cup "Win and You're In" for the Sprint.
The 6-year-old gelding by Old Forrester will look to parlay success in the Vosburgh, a Breeders' Cup "Win and You're In" qualifier for the Sprint on November 3 at Churchill. He will be making his first start off a claim for $32,000 after the Ontario-bred wired a field of eight others by 4 3/4 lengths on August 15 at Saratoga Race Course.
A Vosburgh victory would make Still Krz as the first winner in 79 editions of the race to post a win off a claim while also joining Langfuhr, Victor Cooley, and Private Zone, a back-to-back winner from 2013-14, as only the fourth Canadian-born winner.
"He's doing really good," Handal said. "We initially targeted this race. I thought about this from the day I claimed him. I knew the Sprint division was weak. I saw his numbers and saw how big of a race he ran. [He] naturally [has] a lot of speed. He's already run these massive races, he's not far off stakes numbers.
"Physically, when I got him, I thought there were a few errors we could help him with. He's really flourished in the program. He's already run these massive numbers why not take a shot at a high level? The timing worked out really well for this race. I thought this horse is going to improve when I run next time, and I like to step them up when I see that. If he could catch a piece of it, it would be a home run. He just has a lot of raw, natural speed. He's a big, athletic, good looking horse. He's put on probably close to 100 pounds of muscle mass alone."
Six of the seven trainers in the race are hoping Imperial Hint will have an off day Saturday, allowing them to take advantage of what would be a wide-open race. Pace scenario will prove key among the field, as Imperial Hint has the ability to stalk or set the pace. Handal knows exactly where he wants jockey Irad Ortiz, Jr. and his horse once they break from the gate.
"He's going to run. He'll be rolling on the front end," he said. "I've probably watched every replay of his races for the last two years. He's one of those horses. I'm really glad we got Irad. He's won twice on this horse, and he's tricky to ride. Even if you go fast on him, you got to just drop your head on him and let him rip. Get him there to the front and kind of just let him drop his head and rip. Irad does a good job of staying low and keeping him going.
"He's almost 17 hands. He's massive. I wish we had a better post. I'd even take the rail. You don't have to waste time breaking out of the gate and getting over. He's going to the front no matter what. My rule of thumb is that horses usually get into trouble out of the gate when they run slowly. This horse is fast out of the gate. The faster you go from the gate, you usually avoid problems because they're out of there before the pinch comes."
For Handal, who has been training since 2014, and has 26 horses on the Belmont backstretch, the young trainer would love to add his first Grade 1 victory to his career this Saturday just a little over a month after he notched his first stakes win with English Soul in the Fleet Indian Stakes on August 24 at Saratoga.
"That would be awesome. Going off a claim, even if he hits the board, it's a big thing. We might go to the Breeders' Cup if he runs second too. I want the excuse to buy a new suit," Handal joked. "I won my first stakes this year, and we've been rolling for the last two years now. I've been a lot more selective and I've been a lot more patient. You just get frustrated when horses get beat. You want to get them right back into it, but you just have to take a step back. That's why I have less starters but I've been winning more, and just having a lot of general success.
"We have better stock, and people have been giving me better horses, but I think it's a combination of everything," he added. "Being patient, getting better horses, and having more experience. We're taking a shot here, but he's not going to make us look bad, I can tell you that. This horse is going to run."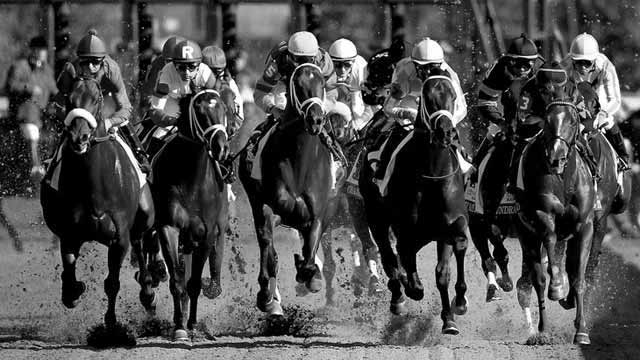 Bet Horse Racing with OTB