2018 Pegasus World Cup - Baffert & Smith Are Ready To Hunt

HALLANDALE BEACH, FL - A year ago, with Arrogate as the horse to beat in the inaugural Pegasus World Cup Invitational, the Hall of Famers, jockey Mike Smith & trainer Bob Baffert, had to deal with the stress of facing two-time Horse of the Year California Chrome and 10 other runners in the world's richest race. Arrogate delivered a splendid performance, winning easily without a test from California Chrome and setting a track record for 1 1/8 miles to earn the $7 million winner's share of the purse.
"It went really well," Baffert said. "Unfortunately, California Chrome didn't show up that day. The race that they were waiting on didn't really materialize. Just like Arrogate in the Breeders' Cup didn't show up. That was the only thing. The drama was building up and at the three-eighths pole the showdown sort of fell apart. It was exciting, but they didn't throw it down like they did in the Breeders' Cup."
Gun Runner is the hot horse for this Pegasus World Cup, the winner of four straight Grade 1 races and the 4-5 morning-line favorite. Baffert and Smith are teammates again, often the case in major races, with Speedway Stable's Collected, who is 8-1 on the morning line, as is Baffert's other runner, West Coast. Collected, a son of City Zip, presented the pace challenge to Gun Runner in the Breeders' Cup Classic (G1) on Nov. 4 and finished second by 2 1/4 lengths. West Coast was third.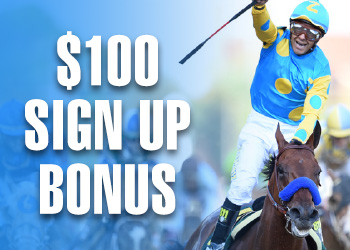 The second Pegasus World Cup features Gun Runner in his career finale before going to stud at Three Chimneys Farm in a rematch with the four that finished behind him in the Breeders' Cup Classic and seven other stakes-tested runners.
"We know that Gun Runner is going to be really tough," Baffert said. "All I do is I concentrate on my horses, that they show up. In case somebody skips a note, I want to be there. That's what this game is all about. I've been there."
Tactically, for Smith, 52, a big race is a big race, a puzzle to be solved, whether or not he is on the acknowledged star of the show.
"You know, I approach it much the same," Smith said. "Of course I'm not going to be favored by any means. But if there's a horse in the race that could turn the table on Gun Runner, I'm certainly on one of them. So, the pressure is probably going to be, I would have to say, more on the Gun Runner team than our team. But in saying that I still have got to get a lot of things done and done right to even give myself a chance to beat him.
"It's two different kind of pressures. With Arrogate, man I knew how talented he was, but we drew the one hole. You know, he's not known for his speed, first jump or two out of the gates. It was very important to get him out of there and I think once I was able to do that, a lot of the pressure was off my back, to be honest with you. Now it's just a matter of giving him a trip because I know he's going to run. I mean he was in the bridle and wanting to do it."
In Smith's first ride on Collected, he was an unusual third in the San Antonio (G2), a Pegasus prep on Dec. 26 at Santa Anita that turned into a paceless race. Baffert and Smith called it a throw-out race. Collected drew post 5 for the Pegasus.
Smith said his mission is to have Collected break sharply, "Hopefully he jumps out extremely well. Get out and get into a place that I feel is happy and comfortable for my horse and then see where everyone's at."
With the stakes so high - the winner's share is more than the total purse of any other race in North America - Smith said that even a little mistake executing strategy or reacting to a situation could be very costly.
"If anyone tells you they've got no pressure in these types of races, especially racing for $16 million, they're lying," he said.
West Coast, the 4-year-old colt who ripped off a five-race win streak before the Breeders' Cup Classic, will be ridden again by Javier Castellano, a five-time champion at Gulfstream Park. The fast son of Flatter owned by Gary and Mary West drew post two in the Pegasus, his first start since the Breeders' Cup.
"I think he has really matured," Baffert said. "He's a little bit anxious in the paddock. Sometimes he'll run half a race in the paddock. It's tough getting the saddle on him. I think he has become more professional. He shows you more in the afternoon. He's healthy and he looks great. Both of them do.
"They give me that vote of confidence going in. Still, they have to break well and they have to get around the first turn, get good position. This is a tough field. Last year it was a big showdown between Arrogate and California Chrome. This year we have Gun Runner. He is the big horse and he should be. I feel like I'm second and third. Racing luck determines everything. We all need it."
Smith remembers the intensity levels growing during the stakes-laden program leading up to last year's Pegasus World Cup.
"You could just feel it get thick," he said. "You just kind of say `Wow, I mean this is pretty neat.' I think you're going to even see more of a big-race feel to it this year. Man it's going to be incredible. I've already got goosebumps just saying it."
Baffert flew into South Florida from London on Wednesday after attending the ceremony where Arrogate was named the Longines World's Best Racehorse for the second consecutive year. He said the massive statue of Pegasus on the grounds of Gulfstream Park is part of his most vivid memory of the 2017 race.
"Yeah, that big check," he said. "Every time I see that Pegasus I think of a big, $7 million check."
| Stakes | Grade | Restrictions | Distance/Surface | Purse |
| --- | --- | --- | --- | --- |
| Fred W. Hooper Stakes | III | 4YO & Up | 1 Mile Dirt | $125,000 USD |
| La Prevoyante Handicap | III | F&M 4YO & Up | 1 1/2 Miles Turf | $125,000 USD |
| W.L. McKnight Handicap | III | F&M 4YO & Up | 1 1/2 Miles Turf | $150,000 USD |
| Inside Information | II | F&M 4YO & Up | 7 Furlongs Dirt | $200,000 USD |
| Pegasus Filly & Mare Turf | III | F&M 4YO & Up | 1 Miles Turf | $500,000 USD |
| Pegasus World Cup Turf | I | 4YO & Up | 1 3/16 Mile Turf | $1,000,000 USD |
| Pegasus World Cup | I | 4YO & Up | 1 1/8 Miles Dirt | $3,000,000 USD |