The racing season concludes at Ruidoso Downs on Monday, Labor Day, and Rainbow Futurity winner Mm Fourinthemorning will start from the 10th post position in the Grade 1, $3,000,000 All American Futurity.
The All American Futurity is contested on Monday, Labor Day, and offers the largest purse in quarter horse racing.
2018 All American Futurity Odds & Entries
Race 10 on Ruidoso Downs's Monday card with a Post Time of 6:35 PM
| Entry | Horse | ML Odds | Jockey | Trainer |
| --- | --- | --- | --- | --- |
| 1 | Tools in the Sky | 15-1 | Felipe Garcia-Luna | Michael Joiner |
| 2 | Apocalyptical Jess | 7-2 | Raul Ramirez, Jr. | G. Wood |
| 3 | Wokatee On Fire | 6-1 | James Flores | Clinton Crawford |
| 4 | Im Jess Special V | 10-1 | Agustin Silva | Toby Keeton |
| 5 | Pilot Points Moon | 9-2 | Adrian Ramos | Wesley Giles |
| 6 | Lynnder 16 | 8-1 | Cristian Esqueda | Jason Olmstead |
| 7 | No Mires a La Luna | 20-1 | Rodrigo Vallejo | Trey Ellis |
| 8 | Moonflash Numbers | 15-1 | Sergio Becerra, Jr. | Salvador Soto |
| 9 | Badhabit Jess | 12-1 | G. Carter, Jr. | G. Wood |
| 10 | Mm Fourinthemorning | 3-1 | Ricky Ramirez | G. Wood |
Mark and Annette McCloy's homebred Mm Fourinthemorning, the number-one two-year-old in the national American Quarter Horse Association poll, will by ridden by Ricky Ramirez. The jockey had his choice of three horses, all from the Blane Wood stable, and chose to ride Mm Fourinthemorning.
A gelding sired by Mr Jess Perry, Mm Fourinthemorning has blossomed in his latest three starts with three consecutive wins. The highlight of the winning streak was his late-charging three-quarter-length victory in the Grade 1, $1,000,000 Rainbow Futurity. In that 400-yard futurity he showed with his closing rally that 440 yards in the All American Futurity should be to his advantage.
Mm Fourinthemorning won his All American Futurity trial by two-and-one-quarter lengths with the second trial day's second fastest time of :21.648. There were two days of All American Futurity trials with the horses racing to the five-fastest times on each day advancing to the All American Futurity.
Mm Fourinthemorning will have to contend with Bill Robbins' Apocalyptical Jess, who established the fastest qualifying time during the first of two days of trials.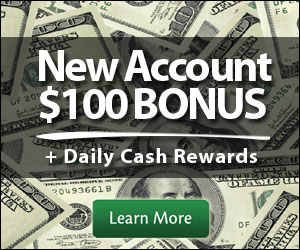 The two-year-olds with the five fastest times from Friday's 16 440-yard trials will join the juveniles with the five fastest times during Saturday's 16 trials in the 440-yard All American Futurity.
The weather determined that each of the five qualifiers on Friday afternoon would come out of the first five trials. Horses in those trials raced in sunshine, over a fast track and with a tailwind. Horses in later trials dealt with a changing combination of rain, detrimental winds and a wet track.
In the second trial, Apocalyptical Jess showed he deserved to race in the All American Futurity, regardless of conditions. The gelding flew from the inside post position and then disposed of his competitors by a long-striding three-and-one-quarter lengths. He was timed in :21.349 to lead the qualifiers.
A son Apollitical Jess, Apocalyptical Jess made a turnaround from his previous start in the 400-yard trials to the Grade 1, $1,000,000 Rainbow Futurity. In his Rainbow Futurity trial, he was cut off by his competitors soon after the start, then showed his talent by looping around horses and rallying to finish second.
"I was excited when he drew the one hole," said jockey Ricky Ramirez. "I knew that would be to his benefit. But, the way he ran today, he could have won from anywhere."
In his career debut in the Ruidoso Futurity trials, Apocalyptical Jess had an awkward start, was never a factor and finished eighth. That was his start before his Rainbow Futurity trial.
The second- and third-fastest qualifiers each raced in the first trial.
Lincon Farm and Ranch, LLC's Tools In The Sky defeated Valeriano Racing Stables, LLC's homebred Im Jess Special V by a neck. Tools In The Sky was timed in :21.479 while Im Jess Special V was clocked in :21.521.
Tools In The Sky won his maiden in his fourth career start for trainer Mike Joiner. The First Down Dash-sired gelding's best previous effort was a third-place run in his Ruidoso Futurity trial.
Felipe Garcia-Luna was aboard the $30,000 Ruidoso Select Yearling Sale purchase for the victory.
Im Jess Special V, a gelding by Jess Lips, was the 7-5 favorite in the first trial after finishing fifth in the Ruidoso Futurity and then winning his Rainbow Futurity trial.
Trainer Toby Keeton had Agustin Silva ride Im Jess Special V.
The final two of Friday's five qualifiers raced in the fifth trial. Wokatee On Fire, a $50,000 supplemental nominee to enter the trials, got the win in :21.524 over second-place finisher Lynnder 16, who was timed in :21.535.
Servando Montemayor's Wokatee On Fire earned his supplemental fee when he finished second in the Grade 1, $1,025,000 Heritage Place Futurity in his previous start on June 2. The Clint Crawford-trained gelding won at first asking when he took his Heritage Place Futurity trial by two-and-three-quarter lengths.
James A. Flore rode Wokatee On Fire, a gelding by Highest Fire, to the head won over 8-5 favorite Lynnder 16.
Tom Maher and Dick Tobin's Lynnder 16, a daughter of Apollitical Jess, earned her favoritism after winning her first three starts, including a head victory in the $846,000 Remington Park Oklahoma-bred Futurity. After reeling off three-consecutive victories for trainer Jason Olmstead, she ran third in the $100,000 Ruidoso Juvenile. That was her start before the All American Futurity trials.
---
All American Futurity: The World's Richest Quarter Horse Race
The Quarter Horse race that every owner, breeder, trainer and jockey wants to win is Ruidoso Downs' signature event, the All American Futurity.
Run over 440 yards every Labor Day, the All American Futurity gained its lofty status through unique financial cooperation between the track and horsemen. Ruidoso Downs contributes "added money" to start the race's purse, and then horse owners make payments to keep their young horses eligible. Many of these payments are made before the horse ever starts in a race.
This system made the All American Futurity the world's first $1-million race for any breed of horse and enabled the All American to become the first $2-million race in Quarter Horse racing. Now the All American Futurity has a purse of $2.4 million and is the richest race for a two-year-old of any breed in North America.
Two races are considered the forerunners of the All American Futurity and both have their roots in Ruidoso. In 1946, a local watering hole called the Central Bar & Grill was having a marketing problem: How could the owners promote the casino located in the back room of the establishment at a time when casinos weren't legal in New Mexico? The answer was to create a horse race and name it after the bar. The resulting Central Bar & Grill Futurity was an important race until the early 1950s when it disappeared, but it left a model for a successful event that continued as the Ruidoso Futurity (a different race than the current Ruidoso Futurity). That early version of the Ruidoso Futurity received widespread attention in 1955 when Go Man Go suffered his first defeat in the race.
In 1953, Gene Hensley bought a majority share of Ruidoso Downs and began looking for new ways to promote the track. Offering the richest race in Quarter Horse racing would surely define Ruidoso Downs. Along with Carl Mercer - who had developed a successful futurity in Southern California - and Ruidoso musician and promoter Ray Reed, Hensley created the All American Futurity. When it was inaugurated in 1959 with a purse of $129,686, the All American Futurity was the richest race ever held in Quarter Horse racing. The winner was the filly Galobar, who gave owner Hugh Huntley and trainer Newt Keck the first of their three wins in the first five runnings of the race.
Since then, many great performances have marked each decade of the All American Futurity. In 1969, Easy Jet captured the All American for breeder, owner and trainer Walter Merrick during a campaign in which the colt won 22 races in 26 starts and was named world champion. Easy Jet became the first All American winner to sire an All American winner when his daughter Easy Date won the race in 1974.
In 1978, the All American Futurity became the world's first million-dollar horse race. The race also launched the fortunes of trainer Jack Brooks and jockey Jacky Martin, who teamed up to win with Moon Lark. Since then, Brooks and Martin have become the trainer and jockey with the most All American victories.
Another historic performance came in 1981 when Special Effort won the All American Futurity and became the first horse to capture the Triple Crown at Ruidoso Downs. Special Effort remains the only horse to sweep the three classic futurities held every summer at the track.
Refrigerator's All American Futurity win in 1990 came at the start of a legendary career in which the gelding won a record three consecutive runnings of the Champion of Champions at Los Alamitos Race Course and earned two world champion titles.
In 2004, DM Shicago scored his first important victory with his All American Futurity win. The gelding returned the following summer to win the Ruidoso, Rainbow and All American derbies on his way to being named world champion.
Records continue to fall. In 2006, No Secrets Here set a stakes record when he raced the 440 yards in :20.88. Then, in 2008, Stolis Winner won the All American Futurity and was named that year's overall world champion. Jerry Windham's homebred Stolis Winner went on to break Refrigerator's all-time earning's record.
The All American Futurity continues to grow. In 2015, the All American Futurity purse reached $3 million and became the largest purse for any two-year-old race in the world.