2021 Qatar Prix de l Arc de Triomphe

ParisLongchamp Press Release
Updated:
October 01, 2021
100th edition of the Qatar Prix de l'Arc de Triomphe
A FIELD WORTHY OF THE RACE'S CENTENARY!
The Qatar Arc de Triomphe is run over a distance of 2,400 metres (12f), and requires 2m 30s of effort from a horse. The purse on offer amounts to 5 million euros - and champions from all over the world will be on display. Furthermore, the horse tasting ultimate glory will be hailed in the history books as the 100th winner of the Qatar Prix de l'Arc de Triomphe... This is the spectacle which awaits the public on Sunday October 3 at ParisLongchamp.
The Qatar Prix de l'Arc de Triomphe is considered the greatest horse race in the world. It is THE race that causes racing fans, trainers, jockeys and owners alike to dream... The 2021 edition promises to be an exceptional one: as it marks the Qatar Prix de l'Arc de Triomphe's centenary edition.
The field is certainly on a par with the occasion. The Qatar Prix de l'Arc de Triomphe above all pits the young generation (namely a 3-year-old crop which goes into the autumn at the top of its game, but still lacking somewhat in experience ), against older horses (4-y-olds plus) who are much more seasoned.
2021 Qatar Prix de l'Arc de Triomphe Field & Odds
Race 4 at FRA-Longchamp on Sunday, October 3 - Post 10:05 AM
Entry
Horse
ML Odds
Jockey
Trainer
1
TORQUATOR TASSO
80-1
R PIECHULEK


59 Lbs

M WEISS
2
DEEP BOND
28-1
M BARZALONA


59 Lbs

R OKUBO
3
BROOME
50-1
Y TAKE


59 Lbs

AP O`BRIEN
4
TARNAWA
10-3
C SOUMILLON


58 Lbs

DK WELD
5
LOVE
0-0
L DETTORI
58 Lbs
AP O`BRIEN
6
RAABIHAH
28-1
C DEMURO


58 Lbs

JC ROUGET [S]
7
CHRONO GENESIS
11-1
O MURPHY


58 Lbs

T SAITO
8
MOJO STAR
33-1
R RYAN


56 Lbs

R HANNON
9
BABY RIDER
150-1
I MENDIZABAL


56 Lbs

P BARY [S]
10
ADAYAR
3-1
W BUICK


56 Lbs

C APPLEBY
11
HURRICANE LANE
4-1
JW DOYLE


56 Lbs

C APPLEBY
12
SEALIWAY
40-1
F BLONDEL


56 Lbs

CE ROSSI
13
ALENQUER
14-1
T MARQUAND


56 Lbs

WJ HAGGAS
14
BUBBLE GIFT
100-1
G MOSSE


56 Lbs

M DELZANGLES
15
SNOWFALL
9-2
RL MOORE


55 Lbs

AP O`BRIEN
An ambitious young generation
On this occasion, Europe's two best three-year-old colts will be on display. Both are trained at Newmarket (England) by Charlie Appleby on behalf of Sheikh Mohammed Al Maktoum, the ruler of Dubai, and are Adayar and Hurricane Lane. The former won the prestigious Epsom Derby in which the latter was third.
Adayar subsequently went on to become the first horse in 20 years to complete the Epsom Derby - King George VI and Queen Elizabeth Stakes double (considered the `British equivalent of the Arc') double. Hurricane Lane subsequently shone at ParisLongchamp by taking Grand Prix de Paris, before going on to capture the St Leger run over 2,850m at Doncaster. This was a true test of stamina, but the fly in the ointment is that no St Leger winner has managed to win the Qatar Prix de l'Arc de Triomphe in the same season!
A race which has attracted some top class fillies and mares
The aforementioned two young pretenders are by no means home and hosed, as they will be up against some very talented fillies and mares. In the first instance they will have to contend with Tarnawa - the star mare of His Highness the Aga Khan. Now a five-year-old, she has remained in training this year (mares of this age are usually retired to the paddocks so as pass on their much sought after gene pool to their progeny). Trained in Ireland by Dermot Weld, the mare will be ridden by Christophe Soumillon: a rider who boasts two prior Arc wins in the Aga Khan colors.
Also travelling over from Ireland are Love and Snowfall. Both are trained by Aidan O'Brien for the powerful Coolmore operation. Both fillies can draw on eloquent CVs despite the fact that they are coming off defeats.
Hailing from Japan is Chrono Genesis. A star in her country and a quadruple group 1 winner (the pinnacle in horse racing) to boot, she will carry the hopes of a whole nation, and one which has been coveting success in this race since 1969: the year which marked the appearance of the very first Japanese raider.
The French will be out to upset calculations
The Gallic challenge only looks to have an `outside' chance of landing the spoils this year - despite the fact that the home team are the defending champions, thanks to the 2020 success of Sottsass. The latter was trained at Deauville by Jean-Claude Rouget and ridden by Cristian Demuro.
A French quartet is expected to come under orders on Sunday. This includes a trio of 3-y-o colts and namely: Sealiway, second in the Qatar Prix du Jockey-Club in June but unraced since; plus Bubble Gift and Baby Rider. The latter pair were separated by a whisker in the Qatar Prix Niel: the traditional Qatar Prix de l'Arc de Triomphe prep reserved for 3-y-olds.
Fifth last year, the 4-y-old filly Raabihah will endeavour to do better this year by attempting to thrust Jean- Claude Rouget and Cristian Demuro yet again into the spotlight.
WEATHER FORECAST
THE GROUND MAY PROVE TO BE VERY SOFT
Matthieu Vincent, the Director of Racecourses and Training Centres at France Galop, gave his take on Wednesday concerning the likely state of the ground:
It's not easy to predict how the ground will ride on Sunday. As the weather has become distinctly autumnal during the last few days. The ground was soft (3.5 on the penetrometer scale) at ParisLongchamp on Wednesday However, rain is forecast in the period from Friday to Sunday but it's difficult to forecast the amount. So we're probably heading towards very soft ground. On Saturday, the running rail in the straight will be moved 17 metres in-field before being removed that same evening. On Sunday the open-stretch (cut-away), some six metres in-field, and 450m from the finishing post, will come into operation. The grass will be mowed for the final time on Friday. There will be a fresh strip of ground along the rails on Sunday's Qatar Prix de l'Arc de Triomphe (Gr1) card.
WHAT CONNECTIONS ARE SAYING
DEAUVILLE TRAINING CENTRE
Jean-Claude Rouget (the trainer of Raabihah)
Running the Arc is my decision, and I hope that I won't disappoint her entourage! I'm not used to pitching my horses out of their league. After a below par spring, the filly finally came to herself during the summer. Her second place at Clairefontaine was a creditable effort because it wasn't her trip. She showed her true colours when winning the Gr2 Darley Prix de Pomone. If she has been kept in-training as a 4-y-old, following her fifth place in the 2020 Qatar Prix de l'Arc de Triomphe, it's with the optic of contesting the 2021 Arc with a chance. She worked really well last week in the company of Coeursamba no less. The filly won't be among the favourites on Sunday, but she can beat the fancied runners given that she is both very fresh, and will be taking on horses that could be tired. If it rains a lot, that won't bother her: and conditions (4.8 on the penetrometer scale) were testing last season. Her effort in the Arc race last year was very good: ridden a bit too far from off the pace, she was the one that finished fastest of all.
CHANTILLY TRAINING CENTRE
Mikel Delzangles (the trainer of Bubble Gift)
Bubble Gift will lack a bit of experience compared to some of the other horses, but he won't be the first 3-y- old to contest the Arc with this sort of profile. He's a very straight forward ride. If there is a strong tempo, he won't be at the front end of the race as he's a bit laid back, but neither would a moderate gallop help him. Given the likely composition of the field, I think that there will be pace in the race. Bubble Gift is a colt that has a turn of foot and acts on soft ground. I think that's the ground we're going to get in the Arc.
NEWMARKET (GB) TRAINING CENTRE
Charlie Appleby (the trainer of Adayar and Hurricane Lane)
He said: I am very happy with both colts this morning [editor's note: Sunday September 26]. Adayar had a setback before the Arc trials. He missed two gallops as a result and we thought that it was best to skip the Niel. He had already earned his ticket to the Arc. Since then he has been doing very well. William Buick is our first choice rider and he chose Adayar: it's always an encouraging sign when you go in to a race, and even more so when it's the Arc. He feels that he has made the right choice. With a week to go before the Arc, I can say that Adayar is in the form of his life right now.
We toyed with the idea of going for the Arc with Hurricane Lane after he won the Grand Prix de Paris. Winning the St Leger and the Arc in the same year has never been done: so we took our time before making a firm decision straight after the St Leger. I feel that the St Leger was the easiest of his three big wins: he was very impressive at ParisLongchamp but, in terms of his racing weight and overall condition, we feel that he came out of the race in better shape after the St Leger - compared to his two other group 1 wins. After Doncaster, he was just kept ticking over, and he didn't do any serious work until Saturday morning.
James Doyle was in the saddle: which was the first time that he had ridden him. He was very happy: as the colt moved well, and worked as he usually does. It's exciting to be able to go into a race, like the Arc, with two 3-year-olds which have rather different profiles. Adayar was an impressive winner of the Derby and King George, and he goes into the Arc on the strength of that. Hurricane Lane can make history by becoming the first St Leger winner to win the Arc [in the same season]. The forecast is for rain later in the week: and that will suit both colts.
JAPAN
Takashi Saito (the trainer of Chrono Genesis)
Chrono Genesis arrived in France on September 24. The following day (September 25), she just went for a walk, before picking up the pace again on September 26. The mare had already begun her preparation on a positive note in Japan, and she arrived in France in good condition. The flight went very well, and the mare was calm. She cantered on Wednesday [editor's note: September 29] when Oisin Murphy, her jockey in the Arc, was in the plate. I instructed him not to force it. She was very fluid in her paces - and so there are no concerns about her fitness.
She hasn't run since June but I'm not worried about that. In Japan, she runs every two months. This is her natural rhythm. She needs this recovery period between races and that's how it should be.
When the mare won the Arima Kinen last December, we started thinking about the Arc. There were several pathways to the race, and we made the choice to head to Dubai. The idea was to give her experience of racing abroad, in preparation for the Arc, and to get her used to the travel factor. I think that our trip to France was made easier by the experience in Dubai.
I don't have any concerns about the ground. I know it's the subject of much debate, and is advanced to explain the defeat of the Japanese [horses] in the Arc. Chrono Genesis will adapt: as she gives of her best whatever the conditions. She is generous and will give 100 per cent on Sunday. I know that she will be up against very tough opposition, but my job is to ensure that she's 100 per cent for the race. What matters to me is my mare. I have total confidence in her jockey. It's an honour that she's being touted in France as a leading Arc contender.
Ryuji Okubo (the trainer of Deep Bond)
The format of his workout on Wednesday [editor's note: September29] was quite similar to before the Qatar Prix Foy: and it entailed the horse starting slowly before quickening up at the finish. Mickaël Barzalona, his jockey on Sunday, had the choice of either riding the horse out or not, when he was asked to pick up. I can see that the horse has acclimatised really well to Chantilly. After the Foy, he has really only had two weeks to prepare for the Arc: in Japan, it's very rare to tackle two races over 2,400m three weeks apart, but it's going well. I think he will give a good account of himself, as he did in the Foy. I didn't really know how things would pan out in the Prix Foy. However, we were very happy!
I know Mickaël Barzalona: as he rode in Japan (2013) when he won a race for me. Honestly, I was surprised to hear that he was available for the Arc and, in the circumstances, I think it's the best possible combination.
IRELAND
Aidan O'Brien (the trainer of Love, Snowfall and Broome)
Everything is going well for Snowfall. Since the Qatar Prix Vermeille, she hasn't done any serious work and everyone is happy with her. Her performance in the Vermeille was a good one: she found herself in a race with no pace on fast ground, and the conditions were very different from those encountered in the Oaks for example. She's got beaten but we're glad we ran her in it, as it gave us a chance to see how she would act on good ground at ParisLongchamp. It's probably better to be beaten, without everything going to plan, than to be beaten on the big occasion. The Vermeille was a prep race for the Arc. I think she's quite indifferent to the state of the ground. Before Epsom, I was worried about the soft ground, but I think that stamina finally comes into play on this type of ground. If it's soft on Sunday, it won't be a problem.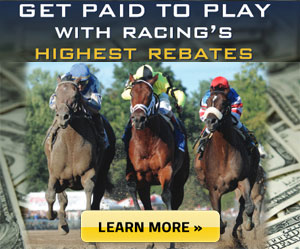 I think that Love is better on good ground. However, given that she's now a 4-year-old, the filly should be able to handle soft ground that much better. If the ground gets really heavy, then it will be a problem. She won the Prince of Wales's on her seasonal debut and we were very happy. There wasn't enough pace in the King George on her subsequent start. Last time out at the Curragh, she got pipped at the post by a filly who was receiving 10lb and is rated 110. The Blandford Stakes was a prep race for the Arc: and, given that it was run over 2,000 metres with a bend, it was ideal.
The plan was always to keep Broome in training this year with a view to tackling the Arc. In the first part of the season, he was kept to 2,000 metres before being upped to 2,400 metres at St Cloud, where he delivered a very good performance. At Ascot, in the King George, it didn't go well because he missed the break, but he ran well in the Foy. A versatile horse ground wise, he has stamina and acts at the course.
PORTRAITS
DEAUVILLE : Jean-Claude Rouget, the title holder
Since 2003, he has invariably been in the top three in the French trainers' championship. Although Jean-Claude Rouget has had to wait until he had turned 67 before finally winning his first Qatar Prix de l'Arc de Triomphe! That was in 2020 when Sottsass finally broke the ice. It also coincided with his tenth crack at this much coveted prize before he finally lifted the crown!
This trainer's son set up shop at Pau in 1978. After initially handling jumping stock, he turned his attentions to training horses on the flat, and his first horse of note proved to be Millkom (1993). The horse lined up in the 1994 Qatar Prix de l'Arc de Triomphe with an unbeaten record of ten wins in as many starts - only to suffer his first career defeat. Jean-Claude Rouget divides his string between Pau and Deauville, and his record incites respect: having trained the winners of the Prix du Jockey-Club (four), the Prix de Diane Longines (four), the Poule d'Essai des Pouliches (five), and the Poule d'Essai des Poulains (twice). His success has also extended to Britain (where he boasts two wins apiece in the Coronation Stakes and Champion Stakes), and Ireland (Irish Champion Stakes).
The four-year-old filly Raabihah will represent him this year. She was fifth last year. She carries the colours of Shadwell, the racing entity founded by the late Sheikh Hamdan Al Maktoum, who passed away earlier this year, and which has since been taken over by one of his daughters, Sheikha Hissa Hamdan Al Maktoum.
Winner in 2020, Cristian Demuro will ride Raabihah this year
Cristian Demuro is one of the top jockeys on the French scene and, last year, he won the Qatar Prix de l'Arc de Triomphe on Sottsass. He is again due to ride in the big race on October 3.
A career which began in Italy : The Italian rider was born in 1992, and his father, Giovanni Battista Demuro, was also a jockey. His older brother, Mirco, is currently among the top jockeys in Japan. Cristian Demuro began his race riding career in Italy (2009), and, within 48 hours of having ridden in public for the very first time, he rode his first winner. He was crowned Italian champion jockey in 2011. The following season (2012), he set an Italian record (264) for the number of wins in a single season. He then cast his net far and wide following stints in Japan, the US and Germany.
Forging a successful partnership with Jean-Claude Rouget in France : However, it was in France, and notably at Chantilly, where Cristian Demuro eventually settled at the back end of 2013 at the relatively young age of 21. He would go on to become the retained rider of Gérard Augustin-Normand, one of the leading French owners, in 2015.
This enabled him to hook up with trainer Jean-Claude Rouget, and it was to prove a decisive move as regards his riding career. For it was on the Deauville-based horses of this particular handler that Cristian Demuro was to triumph in some of the biggest French races and namely:
2016: He won both the Poule d'Essai des Pouliches and the Prix de Diane Longines (the top French races for 3-year-old fillies) on La Cressonnière.
2017: Wins in the Poule d'Essai des Poulains and Prix du Jockey-Club beckoned on Brametot.
2018: Further Poule d'Essai des Poulains success came his way on Olmedo.
2019: The jockey won the Prix du Jockey-Club aboard Sottsass (the colt owned by the US's Peter Brant, who is one of the world's greatest art collectors)
Cristian Demuro and the Qatar Prix de l'Arc de Triomphe : On the strength of his classic success, Sottsass went on to contest the 2019 Qatar Prix de l'Arc de Triomphe. He finished third, and his trainer had a second bite at the cherry with the colt in 2020, when Cristian Demuro was again in the plate. It was to prove a winning formula. As Sottsass duly captured the world's top race and, in doing so, he enabled this jockey-trainer combination to savour their first Arc victory: a race which the trainer had dreamed of winning all his life!
Cristian Demuro will ride Raabihah in the centenary edition of the Qatar Prix de l'Arc de Triomphe. The filly was fifth in last year's race, when Cristian rode Sottsass to victory. However, he admitted after the race that he was leaning towards riding Raabihah beforehand... that is until Jean-Claude Rouget convinced him otherwise!
A CV which comprises 12 French group one victories : To date, Cristian Demuro's record is impressive, especially for such a young rider! As his 6,888 mounts to date in French races have yielded 766 victories, including 12 group 1 events (the pinnacle of excellence in flat racing). His record at ParisLongchamp reveals that his 676 rides there have ushered-in 74 wins, including 3 at group 1 level.
CALAS (13) - Sealiway: the Tom Thumb figure from the South of France
Traditionally, the training centres for horses aspiring to Qatar Prix de l'Arc de Triomphe glory tend to be Chantilly or Deauville. However, this year, the colt Sealiway will fly the flag for the Calas-Cabriès training centre, located in the Bouches du Rhône region, and which isn't far from Aix-en-Provence. His has been something of a fairy tale ascent for his connections ever since the colt made a winning debut on May 12, 2020. Since then, Sealiway has continually risen up the ranks, and, on this very same Qatar Prix de l'Arc de Triomphe card last year, he landed the Qatar Prix Jean-Luc Lagardère (group 1): which elevated him to the status of France's top 2-y-old colt. This season he confirmed this form this by finishing second in the Group 1 Qatar Prix du Jockey-Club, but is un-raced since then (6 June). This will mark's the chestnut's comeback race, and his first attempt at the 2,400 metres trip. That's some challenge which awaits him!
Sealiway was bred in Normandy by Guy Pariente. He forms part of the third crop of his sire, Galiway, who is based at the Haras de Colleville, and also owned by Guy Pariente. For a stallion to sire a group 1 winner from his third crop would constitute a remarkable achievement, and be something a great publicity coup! Although Guy Pariente has retained a half share in Sealiway, the colt runs in the colours of the Haras de la Gousserie, which is the racing operation of two brothers which hail from Marseille, Kamel and Bouzid Chehboub. The colt is trained at Calas by Cédric Rossi. The latter began his career in trotting before switching to flat racing, as did his grandfather, Henri Rossi, and his father, Jacques Rossi, a former trainer himself, and the current president of the Société Hippique de Marseille. Cedric Rossi has already tasted group success, but, on Sunday, he will saddle his very first runner in the Qatar Prix de l'Arc de Triomphe. The Haras de la Gousserie colours will similarly be breaking new ground in the Parisian feature.
CHANTILLY - Mikel Delzangles will saddle Bubble Gift
Mikel Delzangles was born in 1971 at Biarritz. His mother, an amateur rider, transmitted her passion for horses to him, and his Godmother was none other than the Marquesa de Moratalla: one of the great owner-breeder figures of French racing. It was she who encouraged him to head to Britain so as to learn the ropes with the Yorkshire-based trainer Jim Fitzgerald.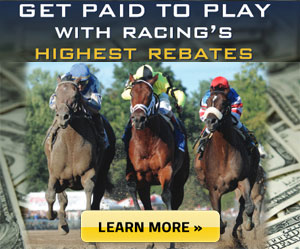 On his return to France, Mikel Delzangles was assistant to Alain de Royer-Dupré, the master trainer who oversees the horses of His Highness the Aga Khan, for ten years. He then decided to set up as a trainer in his own right at Chantilly in 2000, with a few horses to his name, and with the Marquesa de Moratalla acting as his main backer. His Highness the Aga Khan decided to send him some of his horses in 2008.
Career highlights : Since starting out as a trainer, Mikel Delzangles has saddled 4,717 runners to date and recorded 669 victories. He boasts 11 group 1 victories (the pinnacle of flat racing), which includes some of the most prestigious races in France and abroad.
Corre Caminos gave him his first group 1 victory in 2006 after landing the Prix Ganay. Fast-forwarding to 2010, Makfi won the 2,000 Guineas, a British classic, at Newmarket, where the aim is also to produce the best future stallion prospects of the thoroughbred race. Winning a classic is the Holy Grail for any trainer! Makfi also won the Prix du Haras de Fresnay-le-Buffard - Jacques Le Marois, the top race of the Deauville-Barrière Meeting, when he accounted for Goldikova, the French mare and a legend in her own right, no less.
Dunaden, the winner of the 2011 Melbourne Cup, Australia's biggest prize, followed by the Hong Kong Vase, two group 1 events, also ranks among the handler's star performers. Flotilla was another case in point following her success in the Breeders' Cup Juvenile Fillies Turf, a grade 1 race run that year at Santa Anita (US), in 2012. The filly confirmed her high class status by winning the Poule d'Essai des Pouliches, a group one classic, in 2013.
Mikel Delzangles and the Qatar Prix de l'Arc de Triomphe : The Chantilly trainer has already had a runner in the Qatar Prix de l'Arc de Triomphe in 2012 (the unplaced Kesampour). He may run Bubble Gift (although a firm decision has yet to be made), who runs in the colours of Zak Bloodstock.
This concern was the creation of Zakaria Hakam, a Moroccan businessman, and was taken over by his wife, Mouna Bengeloun, on his death. Bubble Gift won the Qatar Prix Niel (Group 2), the benchmark Arc prep race for 3-year-olds, which earned him his ticket for the big race. This success is additional to a fine spring campaign, which was crowned by the colt's victory in the Prix Hocquart.
OffTrackBetting.com - US Legal Ruidoso Downs OTB is a great way to bet horse racing at Ruidoso Downs. Available to customers across the United States, OTB features both Thoroughbred and Standardbred racing from major racing venues in the US as well as top international racing from Europe, Japan, Australia and Hong Kong.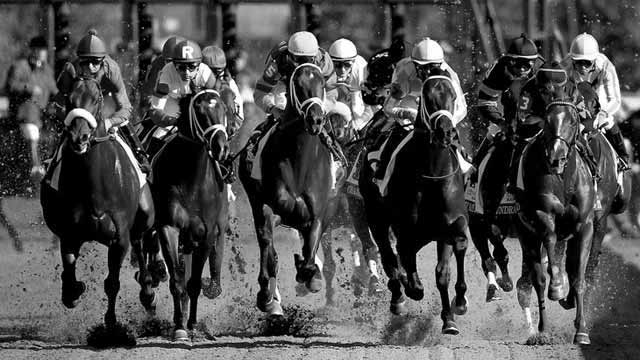 Bet Horse Racing with OTB