Sam F. Davis Stakes 2021: Contenders & Odds

Tampa Bay Downs Press Release
Updated:
February 04, 2021
Since the Sam F. Davis became a Grade III stakes in 2009, it has had a significant impact on the Triple Crown scene on numerous occasions. Whether that will be the case this year is difficult to predict, but there is no doubt the eyes of the Thoroughbred racing world will be on Tampa Bay Downs for the 41st running of the "Road to the Kentucky Derby" points race for 3-year-olds.
Nova Rags, who won the Pasco Stakes here on Jan. 16, and Candy Man Rocket, a runaway winner of a maiden special weight sprint on Jan. 9 at Gulfstream, give Hall of Fame trainer Bill Mott a formidable pair of contenders in Saturday's Grade III, $250,000 Sam F. Davis Stakes, the main event of Festival Preview Day 41 Presented by Lambholm South at Tampa Bay Downs.
Nova Rags will again be ridden by leading Oldsmar jockey Samy Camacho.
Mott has named Junior Alvarado to ride Candy Man Rocket.
The 41st running of the mile-and-a-sixteenth race on the main track, which awards "Road to the Kentucky Derby" qualifying points to the first four finishers on a 10-4-2-1 scale, has drawn an overflow field of 13 3-year-olds, with maiden Tiz Tact Toe on the also-eligible list.
Mott may have rival trainer Todd Pletcher to beat. Pletcher, who has won a record six Sam F. Davis Stakes, will go for No. 7 with Donegal Racing's colt Millean and St. Elias Stables' Known Agenda, who finished third in the Grade II Remsen Stakes on Dec. 5 at Aqueduct.
The Sam F. Davis, scheduled as the 11th race on a 12-race card beginning at 11:50 a.m., is one of four stakes offering an aggregate $750,000 in stakes purse money.
2021 Sam F. Davis Stakes Field & Odds
Race 11 at Tampa Bay Downs on Saturday, February 6 - Post 5:02 PM
Entry
Horse
ML Odds
Jockey
Trainer
1
Hidden Stash
10-1
Hector Diaz, Jr.


118 Lbs

Victoria Oliver
2
Joe Man Joe
20-1
Huber Villa-Gomez


118 Lbs

David Fisher
3
Known Agenda
6-1
John Velazquez


118 Lbs

Todd Pletcher
4
Millean
12-1
Roberto Alvarado, Jr.


118 Lbs

Todd Pletcher
5
Smiley Sobotka
3-1
Daniel Centeno


118 Lbs

Dale Romans
6
Runway Magic
8-1
Julien Leparoux


118 Lbs

George Arnold, II
7
Boca Boy
5-1
Antonio Gallardo


122 Lbs

Cheryl Winebaugh
8
Nova Rags
4-1
Samy Camacho


118 Lbs

William Mott
9
Candy Man Rocket
10-1
Junior Alvarado


118 Lbs

William Mott
10
Ricochet
15-1
Jesus Castanon


118 Lbs

Kelsey Danner
11
Lucky Law (IRE)
20-1
Robby Albarado


118 Lbs

Patrick Biancone
12
Last Investment
30-1
Ademar Santos


118 Lbs

Stacy Hendry
13
Tiz Tact Toe
30-1
Alonso Quinonez


118 Lbs

Robert Hess, Jr.
Pre-Draw News
Road to the Kentucky Derby: Boca Boy Primed For Sam F. Davis Stakes 2021
JAN 31 - Gulfstream Park-based trainer Cheryl Winebaugh and her assistant, husband Ken Winebaugh, hope their decision to bring their 3-year-old gelding Boca Boy to Tampa Bay Downs earlier this week translates to their advantage in Saturday's Grade III, $250,000 Sam F. Davis, one of four stakes - three graded - on the Festival Preview Day 41 Presented by Lambholm South card.
"We wanted to get him a little experience over the ground and get him used to the sights," said Ken Winebaugh. "We didn't want to throw everything at him at once."
Friday's workout on the Oldsmar main track with jockey Antonio Gallardo in the saddle went as well as the couple could have hoped for, as Boca Boy breezed 5 furlongs in 1:01 4/5, the fastest of 11 works at the distance. "We had heard the (dirt) track here was a little deeper and cuppier (than Gulfstream), and Antonio said he handled it real well," Ken said. "He came out of it great, and I think he's ready for a really good race."
Undoubtedly, he will need it. Boca Boy is expected to face at least eight or nine rivals in the Sam F. Davis, which awards Kentucky Derby qualifying points to the first four finishers and is likely to draw horses from the barns of such training behemoths as Todd Pletcher, Bill Mott, Christophe Clement and Dale Romans.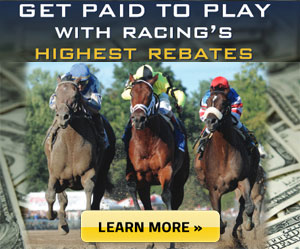 The Sam F. Davis is one of four stakes, three graded, on Saturday's card, which offers stakes purse money of $750,000. Entries for the entire card will be taken Wednesday.
Also scheduled Saturday are the Grade III, $175,000 Lambholm South Endeavour Stakes, for fillies and mares 4-years-old-and-upward racing a mile-and-a-sixteenth on the turf; the Grade III, $175,000 Tampa Bay Stakes, for horses 4-and-up at a mile-and-a-sixteenth on the turf; and the $150,000 Suncoast Stakes, for 3-year-old fillies racing a mile-and-40-yards on the main dirt track.
The Suncoast Stakes awards Kentucky Oaks qualifying points to the first four finishers.
Boca Boy's previous start on September 26 resulted in a virtual gate-to-wire victory on a sloppy Gulfstream surface in the $400,000 Florida Thoroughbred Breeders' and Owners' Association Florida Sire In Reality Stakes. The 2-length victory was achieved in a time of 1:46.34 for the mile-and-a-sixteenth, the same distance as the Sam F. Davis.
The Winebaughs and Boca Boy's owner, Kenneth Fishbein, hoped to start him in the Grade II Kentucky Jockey Club Stakes on Nov. 28 at Churchill Downs. But when he popped a splint bone (an injury similar to shin splints in runners) during an Oct. 24 workout, the connections put the brakes on.
Ken Winebaugh thinks the setback might have been a blessing in disguise. "He has really grown up since then. He's filled out and gotten taller, so instead of being a baby, he looks more like a racehorse," he said. "He has matured a lot, and he has already shown he can handle racing around two turns. He has a lot of heart, and I have high hopes for him."
Gallardo is expected to ride Boca Boy on Saturday.
Smiley Sobotka, who finished second in the race Boca Boy missed, the Kentucky Jockey Club Stakes, is expected to compete for owner Albaugh Family Stables and Romans.
Other probables for the Sam F. Davis include Candy Man Rocket, owned by Frank Fletcher Racing Operations and trained by Mott; Broadway, owned by Robert S. Evans and trained by Clement; Known Agenda, owned by St. Elias Stables and trained by Pletcher; and Lucky Law, owned by Sanford Bacon, Mrs. Paul Shanahan, Horse France America and Patrick L. Biancone Racing and trained by Biancone, who won last year's Sam F. Davis with Sole Volante.
Also, Hidden Stash, owned by BBN Racing and trained by Victoria Oliver; Ricochet, owned by Whiskey Hollow Thoroughbreds and trained by Kelsey Danner; and Runway Magic, owned by Hill `n' Dale Equine Holdings and Bruce Lunsford and trained by George "Rusty" Arnold, II.
On that list of probables, Boca Boy is the lone stakes winner, and also the only Florida-bred. He is a son of Prospective - who finished second in the 2012 Sam F. Davis and won the Grade II Lambholm South Tampa Bay Derby - out of the Gimmeawink mare Baliwink.
"I think this race will be a step up (in competition), but all he has to do is finish well and show he is not outclassed and he will go on from here," Winebaugh said.
OffTrackBetting.com - US Legal Tampa Bay Downs OTB is a great way to bet horse racing at Tampa Bay Downs. Available to customers across the United States, OTB features both Thoroughbred and Standardbred racing from major racing venues in the US as well as top international racing from Europe, Japan, Australia and Hong Kong.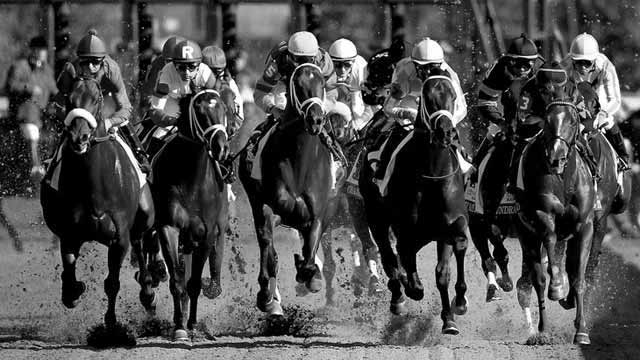 Bet Horse Racing with OTB