2022 El Camino Real Derby Contenders & Odds

Golden Gate Fields Press Release
Updated:
February 11, 2022
Field of Eleven Looking For Kentucky Derby Points in 2022 El Camino Real Derby
9 of the 11 horses entered in this year's El Camino Real Derby have raced multiple times or exclusively in the Bay Area. With that, few are scared to take on the likes of Breeders Cup in-the-money finisher McKinnon or Blackadder, from the powerhouse stable of Hall of Famer Bob Baffert.
The classiest of the local contingent in this Saturday's `Derby is Boise, who won the Gold Rush Stakes at Golden Gate Fields in December. Before that effort, he came up three-quarters of a length short in the Qatar Golden Mile on Breeders Cup Friday at Del Mar. His most recent start, on January 2 in the Eddie Logan Stakes at Santa Anita, was a headscratcher. The Jonathan Wong trainee never picked up his feet, racing in midfield throughout. Wong believes there was a legit excuse for the poor showing.
2022 El Camino Real Derby Field & Odds
Race 8 at Golden Gate Fields on Saturday, February 12 - Post 7:30 PM
Entry
Horse
ML Odds
Jockey
Trainer
1
Stormy Samurai
8-1
William Antongeorgi III


122 Lbs

Jack Steiner
2
Mackinnon
8-5
Abel Cedillo


122 Lbs

Doug O'Neill
3
Unraptured
10-1
Armando Ayuso


122 Lbs

Tim McCanna
4
Blackadder
7-2
Edwin Maldonado


122 Lbs

Bob Baffert
5
Nuestro Engreido
20-1
Santos Rivera


122 Lbs

Felix Rondan
6
Boise
9-2
Evin Roman


122 Lbs

Jonathan Wong
7
Dr Pescado
15-1
Pedro Terrero


122 Lbs

Felix Rondan
8
Meetmeattheclub
50-1
Silvio Amador


122 Lbs

Daniel Franko
9
C'Mon Man
15-1
Irving Orozco


122 Lbs

Bill McLean
10
Il Bellator
20-1
Alejandro Gomez


122 Lbs

Jose Bautista
11
Del Mo
10-1
Ruben Fuentes


122 Lbs

Doug O'Neill
"He really didn't get a hold of the turf [at Santa Anita]," said Wong. "He was spinning his wheels the whole time. It's weird because he won on the turf first out [at Golden Gate] and ran really well at Del Mar. He's doing really well since his last race. He went really good in his last two works."
Jockey Evin Roman, who has worked Boise recently and will be aboard Saturday, concurred with Wong's statement.
"I really liked the way he worked the other day," said Roman.
In terms of tactics, Wong said that Boise has a preferable run style.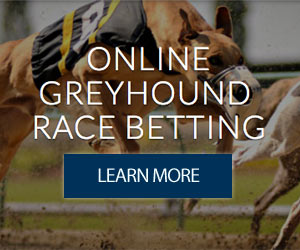 "We'll let him place himself," said Wong. "He's got tactical speed. He can sit off and run on like he did in the Gold Rush or be close if the pace isn't that fast. I don't think the distance [a mile and an eighth] will hurt him at all."
Two runners who failed to come home victorious in the Gold Rush will look to turn the tables on Boise. Dr Pescado won the Golden Nugget Stakes sprinting in November and returned one month later at a route of ground, completing the trifecta and finishing a length and a half behind Boise in the Gold Rush. He takes a two-month freshening and returns to the races with a pair of six furlong works on display for trainer Felix Rondan.
"Beautiful," was how Rondan described Dr Pescado's most recent morning drill. "He's doing really good. He is ready."
Rondan saddles a second entrant in Nuestro Engreido, coming out of sprint races. His pedigree, by Grade 3 route winner Cat Burgler out of a dam whose lone win was going a mile on the turf, suggests extra distance will not be an issue.
"Nuestro Engriedo will be on the lead," said Rondan. "[Dr] Pescado will be off the pace."
C'Mon Man, who like Boise also exits an off-the-board finish in the Eddie Logan Stakes, ran fourth in the Gold Rush, but was only a length and a half behind Boise and a nose away from finishing ahead of Dr Pescado. He posts a pair of 7-furlong stamina building drills for trainer Bill McLean and "should be fit and ready for his best" in the El Camino Real Derby.
"On the [longer] works, they don't break off that fast. As long as they finish good the last three-eighths and gallop out good on the turn, that's what we're looking for," said McLean. "Both times he worked, he finished really strong. [Exercise rider] Mario Cisneros came back to the barn [after both works] and gave me a high five."
In the Eddie Logan, C'Mon Man was a non-factor. McLean said Juan Hernandez, who rode him that day, came back after the race with valuable feedback.
"Juan said he just hated the turf," said McLean. "He couldn't get a hold of it at all. He's a nice horse and I think he'll really like going the [mile and an eighth]. I think he'll be laying in midpack and, like in his works, hopefully he comes home strong."
The El Camino Real Derby is the eighth race on a 9-race program. If Triple Crown nominated, the winner will receive a free berth into the second leg of the Triple Crown, the Preakness Stakes, in Mid-May at Pimlico. Last year, El Camino Real Derby winner Rombauer took advantage of his free berth and went on to win the Preakness three months after the El Camino Real Derby triumph. The El Camino Real Derby winner also picks up 10 Kentucky Derby points.
OffTrackBetting.com - US Legal Golden Gate Fields OTB is a great way to bet horse racing at Golden Gate Fields. Available to customers across the United States, OTB features both Thoroughbred and Standardbred racing from major racing venues in the US as well as top international racing from Europe, Japan, Australia and Hong Kong.