2022 Sam Houston Race Park OTB Schedule

Sam Houston Race Park Press Release
Updated:
January 04, 2022
Sam Houston Race Park will kick off its 2022 live racing season at OTB on Thursday, January 6 with an expanded 50-day Thoroughbred meet.
The 2022 Thoroughbred Stakes schedule will offer $2,275,000 in purses. Its Houston Racing Festival is set for Sunday, January 30 headlined by the Houston Ladies Classic (G3) and the John B. Connally Turf (G3).
Inaugurated in 2013, the Houston Ladies Classic was formed to serve as the marquee racing event for Sam Houston's Thoroughbred meet. Now in its tenth running, the mile and one-sixteenth Houston Ladies Classic continues to produce exceptional champions that make an impact on the national radar throughout the year. St. George Stable's Letruska continues to deny her rivals in graded stakes competition across the United States. Following her commanding victory in the Houston Ladies Classic, the 5-year-old mare by Super Saver has won five stakes, including four Grade 1 titles. She currently ranks second in the NTRA Top Thoroughbred Poll, a weekly salute to the ten leading Thoroughbreds in North America and will compete next in the Grade 1, Breeders' Cup Distaff at Del Mar.
The purse for the Houston Ladies Classic has been raised from $300,000 to $400,000 for the coming year and officials are hopeful that the North American Graded Stakes committee will boost its status from the Grade 3 level when announcement is made later this year.
The Houston Racing Festival also includes the Grade 3, $200,000 John B. Connally Turf Cup, the $100,000 Pulse Power Turf Sprint, the $75,000 Jersey Lilly Turf Stakes and $75,000 Stonerside Sprint. The$200,000 Texas Turf Mile for three-year-olds has attracted full field for the last two years and has been renamed as the Bob Bork Texas Turf Mile.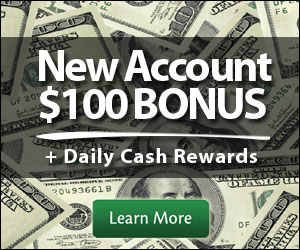 Bork was a respected racing executive who joined Sam Houston Race Park as senior vice president and general manager in 1995 and was promoted to president in 2002. He passed away peacefully at his home in Houston on June 11, 2021 at the age of 83.
Dwight Berube, who worked for Bork throughout his Sam Houston Race Park tenure, is now the racetrack's vice president and general manager.
"Bob Bork set a tremendous foundation for the growth of Sam Houston Race Park when he was hired in 1995," said Berube. "Throughout his 12-year tenure, he was admired by horsemen, horseplayers and employees and initiated many programs that have been emulated by racetracks across the country. We look forward to honoring him on the premier day of our upcoming racing season."
Opportunities for Texas-breds will be plentiful in the upcoming meet with 14 Texas-bred stakes. All seven stakes races on Texas Champions Day will run with purses of $100,000.
Frank Hopf, who was recently promoted to Sam Houston Race Park's Assistant General Manager, is eager for racing to return in January.
"Over the past three years, we have received tremendous support from all of the stakeholders in Texas and the horseplayers have responded to the improved racing product," said Hopf. "The goal is to build on the positives from 2021 and continue to enhance Texas racing.'
Additionally, Hopf also announced that both the Houston Ladies Classic (G3) and the John B. Connally Turf (G3) will run Lasix-free in 2022.
James Leatherman will serve as racing secretary for the Thoroughbred live racing season and the 25-day Sam Houston Race Park Quarter Horse meet which will run from Friday, April 22 through Saturday, June 18.Stall applications for the upcoming Thoroughbred season are due by Wednesday, November 3. The Sam Houston Race Park barn area will open on Friday, December 3 with training hours set to commence on Monday, December 6.
Sam Houston Race Park Post Times
The 2022 live racing season opens on Thursday, January 6 at 4:00 pm (CT). Live racing will also take place on Friday and Saturday at 6:45 pm. There will be a special 1:45 pm post time for the Houston Racing Festival on Sunday, January 30. Wednesday cards, beginning on February 16, will be added to the schedule with a 4:00 pm first post. The Thoroughbred meet concludes on Saturday, April 9.
OffTrackBetting.com - US Legal Sam Houston Race Park OTB is a great way to bet horse racing at Sam Houston. Available to customers across the United States, OTB features both Thoroughbred and Standardbred racing from major racing venues in the US as well as top international racing from Europe, Japan, Australia and Hong Kong.
2022 SAM HOUSTON RACE PARK THOROUGHBRED MEET NOTES
DEC 15 - The barns at Sam Houston Race Park are filling on a steady basis as horses are arriving for the 2022 live Thoroughbred racing season. Opening day for the 50-day meet is Thursday, January 6.
When the stable area opened on December 3, trainer Alan Love, Sr. was the first horseman to haul in, with J. R. Caldwell, Tina Hurley and Austin Gustafson among the other early arrivals. Remington Park in Oklahoma City concludes its 2021 Thoroughbred meet on December 17 and many of the trainers have notified the Sam Houston's racing office that they will ship directly to Houston.
The interest is strong for the upcoming live racing season which will offer $200,000 daily as well as lucrative stakes schedule offering $2,275,000 million in purses.
Sam Houston Race Park will welcome back a solid core of horsemen including Steve Asmussen, who won his 13th Sam Houston title last March. Asmussen started 310 runners, finishing with a record of 70 wins, 38 seconds, 50 thirds and earnings of $1,884,600. He won two stakes this season with 2018 Texas Thoroughbred Association (TTA) Horse of the Year Direct Dial taking both the $75,000 H-Town Stakes and the $100,000 Star of Texas. Honored by the National Racing Hall of Fame and Texas Hall of Fame, Asmussen is currently ranked second in the North American trainer standings and with 9,571 career victories, is certain to eclipse the 10,000 milestone in 2022.
Other trainers returning include Karl Broberg, Danny Pish, Bret Calhoun, Brent Davidson, Sarah Davidson, Mindy Willis, Dallas Keen, Karen Jacks, Kari Craddock, Frank Lucarelli and Robertino Diodoro. New conditioners for the 2022 Thoroughbred meet include Tom Amoss, Michael Biehler, Shawn Davis, Greg Green and Jaylan Clary.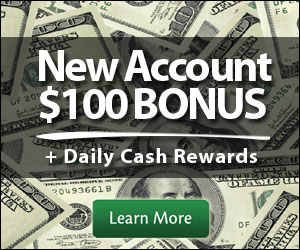 Clary is the 27-year-old daughter of trainer Mike Neatherlin, who passed away last September due to complications from COVID-19. Neatherlin and the late Roy Cobb campaigned Kip Deville and 2019 Texas Thoroughbred Association (TTA) Horse of the Year, Mr Money Bags.
Clary is still understandably emotional about the passing of her father.
"I was the only kid in the family who loved horses," she explained. "Learning from my father was a blessing and I am pleased to take over his stable."
She will have ten Thoroughbreds stabled here for the upcoming season, most notably, Mr Money Bags.
"It was both an amazing and very sad year," added Clary. "I am so grateful that Mrs. (Erma) Cobb stuck it out and we look forward to more success with Mr Money Bags. He and jockey Ernesto Valdez-Jiminez are part of our family."
Mr Money Bags will make his 2022 stakes debut in the $75,000 H-Town Stakes on February 19, but Clary hopes to get a prep for him prior to that seven furlong test.
J. R. Caldwell was second in the standings with 34 victories, including back-to-back stakes victories by Sky Ride. Trainer Austin Gustafson had his best showing this year, winning 29 races and Karl Broberg rounded out the top four conditioners with 22 winners.
Stewart Elliott Hopes to Defend his Leading Rider Title
Last year, Stewart Elliott picked up his first leading rider title at Sam Houston Race Park in pretty much gate-to-wire fashion. The nationally respected veteran rode first call for Asmussen, riding 62 winners from 271 mounts, earning $1,597,545 and finishing in the money at a lofty 55%. The successful union between Elliott and Asmussen began in Houston in 2019 and continued at Lone Star Park and Remington Park. The 56-year-old rider, best known for winning the 2004 Kentucky Derby and Preakness Stakes aboard Smarty Jones, has 5,262 lifetime victories and is just the 36th North American jockey to eclipse 5,000 wins.
"This will be my third year in Houston and I am looking forward to it," said Elliott. "Steve and (assistant) Pablo (Ocampo) do such a great job all the way around. The horses are always well-prepared, so I never have to worry. It's done the right way."
Elliott shares that he is still loving his career and has no thoughts of retirement as he heads into his fourth decade as a Thoroughbred jockey.
"I'm feeling really good," he stated. "I have been very fortunate throughout my career. Other than collar bone, rib and ankle injuries, I've never been banged up too badly."
The highly competitive jockey colony also includes Ry Eikleberry, who made an impressive debut in 2021, winning 42 races to finish second in the standings. Leandro Goncalves also had an excellent meet, with 41 victories, including his 2,000th career race on March 27. Lane Luzzi continues to be one of the up and coming riders in the region. The son of New York veteran jockey Mike Luzzi made 35 trips to the winner's circle to finish fourth in last year's standings.
New arrivals in 2022 include Richard Eramia, Jose Alvarez and Freddy Manrique. Eramia notched his 2,500th career win earlier this year and is currently third behind David Cabrera and Stewart Elliott in the Remington Park jockey standings. The multiple-graded stakes winning rider resides in Grand Prairie, Texas and opted to ride the Sam Houston meet this year instead of heading to Oaklawn Park.
Two jockeys who have been Houston fan favorites, DeShawn Parker and Reylu Gutierrez are currently riding at Fair Grounds in New Orleans. Parker is a two-time Sam Houston leading rider and Gutierrez made a big impact last year with his skill in the saddle and outgoing personality, will likely make stakes appearances here in the upcoming live season.