Arizona Downs Horse Racing - Bet Online at OTB

Year-round horse racing returns to Arizona on Memorial Day weekend when the newly renovated Arizona Downs racetrack kicks off its inaugural summer live racing season. The action begins on Friday, May 24 when the spacious three-floor venue opens its gates to Thoroughbred and Quarter Horse racing and an entertainment-packed season that continues every weekend through Labor Day.
Arizona-based J&J Equine Enterprises LLC purchased the racetrack, formerly known as Yavapai Downs, out of bankruptcy court for $3.22 million in January 2018. Since then, the owners have spent more than $7 million to get Arizona Downs ready for the 2019 summer live racing season.
"There is a lot of excitement about Arizona Downs here in the state, and among horse racing fans across the country," said McGovern. "Year-round horse racing strengthens the industry and benefits everyone - the horse owners, breeder, jockeys, and related professions that will now be able to stay in the state to compete. And of course there are thousands of families who will be able to enjoy live horse racing in Arizona throughout the year."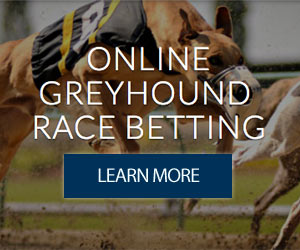 The Memorial Day weekend grand opening is a four-day celebration that offers something for everyone - music, a Family Fun Zone, food trucks, and eight live horse races throughout each day. Gates open at 9 a.m. and post time for the first race is 1 p.m. General admission is $2. Kids 10 and under are free.
"Families are searching for new experiences they can share together without draining their wallets," said McGovern. "We've planned our entire summer season with families in mind, and we're keeping it very affordable. We want parents and children alike who haven't experienced horse racing to fall in love with the sport."
The fun continues at Arizona Downs every weekend through Labor Day. In addition to the Family Fun Zone, the racetrack will keep families entertained all summer long with themed celebrations for Fathers Day, Kids Day, July 4, Labor Day, and Back-to-Day, among others.
Arizona Downs Race Announcer is Michael Wrona
Arizona Downs has landed one of the world's preeminent race-callers in naming Michael Wrona the announcer when live horse racing returns to the region for the first time in a decade.
Arizona Downs will run both thoroughbred and quarter-horse racing May 24 through Labor Day, Sept. 2.
"In this year of exploring fresh opportunities, it seems fitting to become associated with a brand-new project," Wrona said. "The racing industry is contracting in so many ways, so everybody should be supportive of a new track. There's an air of anticipation and excitement surrounding Arizona Downs, and I'm looking forward to helping launch this new venture."
The Australian-born Wrona, who has called races at American tracks from coast to coast as well as overseas, is familiar with Arizona racing, having been the announcer at Phoenix's Turf Paradise for the 1999-2000 season.
"This will be a chance to experience a different part of Arizona, a much-more comfortable part of Arizona in the summer months," he said. "I've only driven through there once or twice in one of my many treks across the country, but I'm quite looking forward to spending some time there."
The 53-year-old Australian-born Wrona has earned a reputation as one of the sport's most colorful and entertaining announcers, weaving humor into precise calls. His simple proclamation of "Racing!" as the horses spring from the gate is among the best-known race-call signatures in the sport.
"I am thrilled that Michael is joining our team," said Ann McGovern, Arizona Downs' general manager. "He is an incredible talent and we are fortunate that his voice will be associated with the opening of Arizona Downs. Our goal is to grow Arizona racing and Michael's race calling will be an important factor in reaching that goal. Michael brings instant credibility to those familiar with racing and his style resonates with newcomers to the sport.
Wrona called the races for two years at Santa Anita when the iconic Trevor Denman left out of a desire to cut back on his work schedule. Wrona's tenure ended when new management put its own people into some key positions for the 2019 meet.
Wrona already had been announced as the new race-caller at Kentucky Downs' five-date all-grass meet on the Tennessee border. Arizona Downs general manager Ann McGovern said the track will have a guest announcer for the closing Labor Day weekend, with Wrona committed to Kentucky Downs' Aug. 31 opener.
"I have just such a positive vibe from Ann from the first moment we spoke," he said. "I'm very appreciative of Arizona Downs being willing to release me from their closing weekend so that I can fulfill my obligation to Kentucky Downs."
Wrona started calling races in 1983 at age 17 at Kilcoy Racecourse, near his hometown of Brisbane, Australia, and continued to call thoroughbred, harness and greyhound races around Brisbane until coming to America in 1990, serving as Hollywood Park's announcer for the balance of the Los Angeles track's season.
His extensive resume also includes serving as announcer at Bay Meadows and Golden Gate Fields in Northern California, Chicago's Arlington Park, Retama and Lone Star Park in Texas, New Orleans' Fair Grounds, Los Alamitos thoroughbreds and California's Sonoma and Fresno fair meets.
"It's been a very interesting adventure," he said. "I've been in America longer than Australia now, and it just continues to throw out surprise after surprise."
Arizona Downs' upcoming meet will be the first live racing in the Prescott area since the track, then known as Yavapai Downs, shut down in 2010. J & J Equine Enterprises, an affiliate of the Phoenix-based retail investment and development company JACOR Partners, acquired the old Yavapai Downs property in 2017, renaming the track Arizona Downs.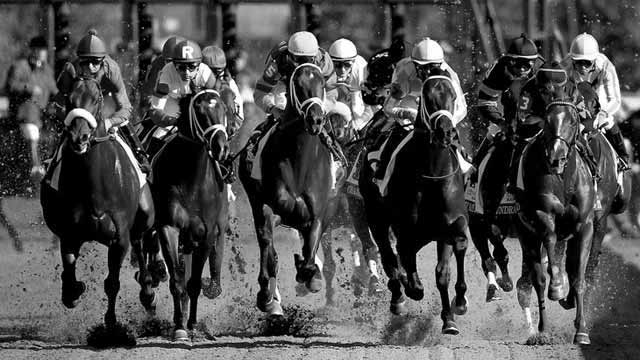 Bet Horse Racing with OTB