Can Bodemeister Make History at 2012 Kentucky Derby?
Rob Gregorka
Las Vegas, NV -- The best horse heading into the Kentucky Derby next month is Bodemeister but to win the Derby and ultimately the Triple Crown, Bodemeister has to buck some serious history.
No horse has won the Kentucky Derby having been unraced as a 2-year-old since Apollo in 1882. That is basically saying that it has never been done because today's Kentucky Derby is much different than it was 130 years ago. In the last 20 years, a total of 17 horses have tried but all have failed including the superstar horse Curlin who was third in the Derby in 2007.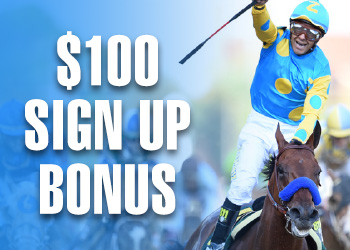 So many Kentucky Derby betting trends have fallen in recent years that most are now meaningless. "Derby Rules" that have gone by the wayside in recent years are that a horse has to have a prep within four weeks, a horse had to have at least four wins and the Dosage Index. No one even mentions the Dosage Index anymore when looking at the Derby.
The unraced at 2-years-old trend is one of the last that has not fallen. It could fall this year though as Bodemeister is the best horse on the Triple Crown trail. He has run just four times in his career, but he looked so good winning the Arkansas Derby that it is easy to see how he could win the Kentucky Derby and the Triple Crown. In the Arkansas Derby, Bodemeister rolled to a 9.5 length win in the best performance of any horse in the Kentucky Derby prep races. If not for this unraced at 2-year-old trend for the Kentucky Derby, Bodemeister would be an overwhelming horse-betting favorite. He still might end up as the post time favorite, but a lot of handicappers won't bet on him because of the trend.
Kentucky Derby Trends continue to fall
If there is one thing that has become abundantly clear in recent years, it is that Kentucky Derby trends are being broken on a regular basis. Bodemeister is definitely capable of making history. He is trained by Hall of Famer Bob Baffert, who knows how to win big races.
Bodemeister is the best horse on the 2012 Triple Crown trail.
Baffert believes that Bodemeister can continue to get better. "I don't see anything right now that would make us think he can't progress. He's a very fit horse," Baffert said.
Get a horse racing rebate and a $100 signup bonus - Join OTB today!
Steve Asmussen, who trained Curlin, said that Bodemeister's performance in the Arkansas Derby was "crazy impressive."
While many handicappers will throw out Bodemeister, history is made to be broken and it could be that Bodemeister is good enough to not only win the Kentucky Derby but ultimately the Triple Crown.
Our very own expert horse racing handicappr Rob Gregorka was referenced in a 2012 Kentucky Derby article on BleacherReport.com - Kentucky Derby 2012: Expert Predictions on Bodemeister's Triple-Crown Chances.