Handicapping the Belmont Stakes
Las Vegas, NV -- Wow... now that I'll Have Another has been scratched, it really takes the wind out of the sails of this big day. Nevertheless, the race will be run, so here are some observations.
Normally when you are trying to pick winners in horse racing, you look at speed figures, past performances, jockey, trainer, pace, etc. When you handicap the Belmont Stakes, you can sometimes forget about all of those things. The only thing that really matters is whether the horse can win a mile and a half race. What should you really look at when handicapping the Belmont Stakes?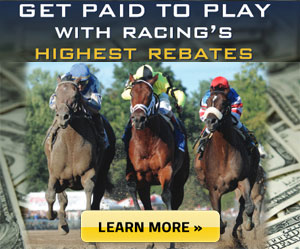 Belmont Stakes & Dosage Index
The term Dosage Index always gets thrown out before the Kentucky Derby each year but then seems to be forgotten in the Belmont Stakes. That is exactly the opposite of how it should be. The number means little in the Derby, but it means a lot in the Belmont Stakes. The Dosage Index is a number that comes from the ratio of speed to stamina in a horse's pedigree. The higher the number the more speed in the pedigree -- while a lower number indicates that a horse should have more stamina. Anything above a number of 4.00 is supposed to indicate that a horse will have trouble at longer distances. If you want to go a little bit further, you can go beyond the Dosage Index number and also look at the dam and sire of the horse and see if they have produced horses that have won at longer distances.
The main contenders in the 2012 Belmont Stakes are Dullahan, Union Rags and Paynter. The Dosage Index number on Dullahan is 4.20, Union Rags has a 2.14 while Paynter has a 2.50. Based on the Dosage Index number, you would throw out Dullahan as a contender on Saturday. He is the supposed "hot pick" by many handicappers but we know how those do, don't we?
Other Handicapping Factors for Belmont Stakes
You might think that a closer would do well in the Belmont, but that is not the case. Once in a while a horse will come from the clouds to win the Belmont but, more often than not, a horse that has a stalking style will win. Another consideration for the Belmont is a horse's prep races. There are really only three races to look at: the Kentucky Derby, the Preakness and the Peter Pan Stakes. If a horse is coming off a long layoff, you can throw the horse out as a horse almost never wins the Belmont Stakes without a recent prep race.
Get a horse racing rebate and a $100 signup bonus - Join OTB today!