Kentucky Derby Points Update Feb 4, 2013
The Road to the Kentucky Derby Points Update - February 4
Las Vegas, NV - That big day in May is getting closer and trainers and horses alike are busy trying to gain maximum points on the "Road to the Kentucky Derby". This past weekend saw three points races take place - the Robert B. Lewis Stakes at Santa Anita, the Sam F. Davis Stakes at Tampa Bay Downs and the Withers Stakes from Aqueduct all handed out 10 points to their winners. The points standings from now until the Run for the Roses will be fluid as can be and things are only going to get more interesting as we draw nearer to Derby time and the points values increase.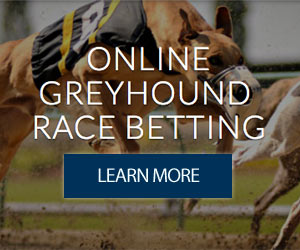 There have now been 17 qualifying stakes in the 19-race "Kentucky Derby Prep Season" portion of the Derby Trail for which points are awarded on a 10-4-2-1 basis for the first- through fourth-place finishers, respectively. The final race in the prep season will be the Feb. 18 Southwest Stakes (gr. II) at Oaklawn Park - after that the points values significantly increase to 50 points for the winner, 20 for the runner-up, 10 for the third place finisher and 5 points for the fourth place finisher. After that is the second part of the "Championship Series" starting with the Grade 2 Louisiana Derby March 30. It is a seven race series that allots a 100-40-20-10 split for the first through fourth place finishers.
So what went down this weekend? And where do the standouts of those races sit in the ever-changing "Road to the Kentucky Derby" points race? Let's break it down!
John Terranova's Falling Sky, Todd Pletcher's Revolutionary and Bob Baffert's Flashback all joined the log jam at 10 points this weekend with wins in the Sam F. Davis Stakes, the Withers Stakes and the Robert B. Lewis Stakes respectively while Mark Casse's Dynamic Sky earned four more points with a second place finish in the Sam Davis. Den's Legacy joined the group at 10 points with an OK second in the Robert Lewis and Escapefromreality got on the board with a four point performance in the Withers.
So, as it sits four months prior to the Kentucky Derby, Todd Pletcher's Shanghai Bobby and Doug O'Neill's Goldencents continue to lead the way with 24 points apiece. D. Wayne Lukas's Oxbow sits alone in third with 11 points followed by a group of 10 colts with 10 points each. They include winners from this past weekend Revolutionary, Falling Sky and Flashback, Itsmyluckyday who beat Shanghai Bobby last weekend, Power Broker, Den's Legacy, Violence with his win in the CashCall, Mike Maker's Joha, Todd Pletcher's Overanalyze, Mark Casse's Uncaptured, Irish bred Steeler and Nick Gonzalez trained River Seven
Follow the Road to the Kentucky Derby races at OffTrackBetting.com
Mark Casse's Dynamic Sky by virtue of his second place finish in the Sam F. Davis is now alone in fourteenth place with eight points. Paul O'Neill's He's Had Enough registered a third place finish this weekend in the Robert Lewis and gained two points to move up to fifteenth with six points while there is another log jam from seventeenth to twenty-fourth place. Included in this cluster is Kelly Breen's Bern Identity, Doug O'Neill's Know More, John Sadler's Capo Bastone, Artigiano, Chad Brown colt Normandy Invasion, Fury Kapcori, Texas Bling, Golden Soul, Ken McPeek trained Frac Daddy and new edition to this cluster Escapefromreality - second place finisher in Saturday's Withers Stakes - they all have four points early in the qualification process.
Fortify currently sits alone in twenty-sixth place with three points while new editions to the "two point club", Siete de Oros, and Bill Mott trained My Name Is Michael join Holy Bull third place finisher Clearly Now joins Mylute, Ken McPeek trained Java's War, Mark Casse's Indiano Jones, Irish colt Al Waab, Todd Pletcher pupil Delhomme, Always in a Tiz, Fear the Kitten and Dale Romans trained Dewey Square who all have two points and are tied for twenty-sixth. Keep in mind that only the top 20 point producers will gain a berth into the Kentucky Derby - the latter colts are going to need big efforts going forward or risk being left out of the Big Race.
There are just two more races left in the Prep Season and then the points values increase dramatically in the "Championship Series". Stay tuned to OffTrackBetting for frequent updates on the ever-changing "Road to the Kentucky Derby"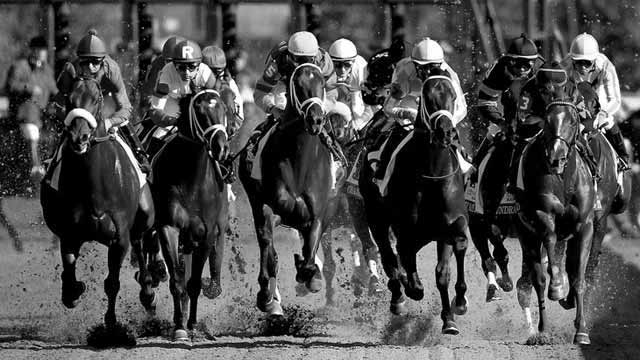 Bet Horse Racing with OTB
Bet Greyhound Racing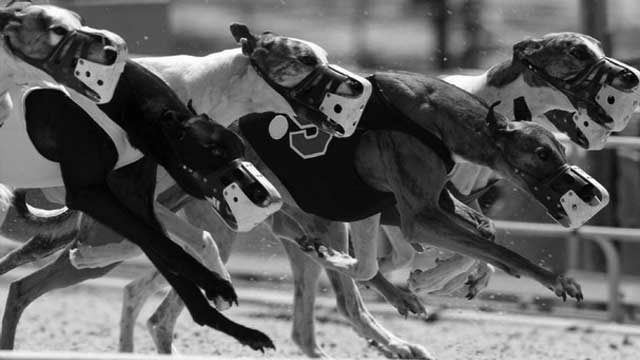 Bet Greyhound Racing online from the top dog tracks in the United States. Watch Free Live Video Streaming of every Greyhound Race when you bet from mobile phone, tablet, laptop or desktop.
Earn Daily Cash Rewards - Win or Lose
Hundreds of weekly Greyhound races
Free Live Video & Race Replays