The Road to the Kentucky Derby Points Update - April 1
Las Vegas, NV - The Road to the Kentucky Derby looks a lot different this Monday after three races around the world this past weekend handed out a total of 510 qualifying points. The Grade 2 Louisiana Derby at Fair Grounds, the Grade 1 Florida Derby at Gulfstream and the Grade 3 United Arab Emirates Derby were all contested this past weekend with 100 points going to each winner, 40 points awarded to each second place finisher, with 20 points going to the third place finishers and 10 points delegated to the fourth place finishers in each of the races. It was the first weekend in which the points values significantly increased - last week the race winners earned 50 points for the win - this week all of the points for first to fourth were doubled. There are two more huge qualifying races coming up this coming weekend - the Wood Memorial from Aqueduct and the Santa Anita Derby go gown this Saturday.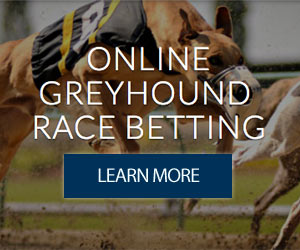 Shug McGaughey's Orb was the winner in the Florida Derby, Todd Pletcher's Orb won the Louisiana Derby and Lines of Battle took the race overseas and in turn all jumped into the top 5 in the standings with their wins. Here is a look at how the standings break down after a packed weekend of racing around the world.
With his win in the Florida Derby, Orb has seized control of first place in the Road to the Kentucky Derby standings with 150. He is now 40 points ahead of Louisiana Derby winner Revolutionary who sits alone in second place with 110 qualifying points. Lines of Battle with his win in the United Arab Emirates is alone in third place with 100 points.
D. Wayne Lukas's Will Take Charge with his win last weekend is now in fourth place after entering the last weekend in first, Eddie Plesa's Itsmyluckyday finished second in the Florida Derby this past weekend and moved up to 50 points - his is tied with Vyjack, Bob Baffert's Govenor Charlie, Kelly Breen's Black Onyx, Todd Pletcher's Verrazano and Jerry Hollendorfer's Hear the Ghost who occupies tenth in the standings
Follow the Road to the Kentucky Derby races at OffTrackBetting.com
Mylute, off a second place finish this past weekend in the Louisiana Derby now sits alone in eleventh with 42 points while D. Wayne Lukas's Oxbow is in twelfth with 36 points. Mark Casse trained Uncaptured with a second place finish March 23 is tied Bob Baffert trained Flashback with 30 points while Doug O'Neill's hope Goldencents is now alone in fifteenth place with 29 points.
Todd Pletcher trained Shanghai Bobby had a chance to make up a little ground this past weekend but delivered a dud - finishing off the board in fifth in the Florida Derby. He gained no points and remains at 24 points and in sixteenth place in the standings. He will need some big efforts going forward or risk missing out on the Run for the Roses. Kenneth McPeek trained Java's War has 22 points and Merit Man, off a third place finish in the Florida Derby hit the board and now has 20 qualifying points. He is joined by Louisiana Derby third place finisher Departing, Bob Baffert's Den's Legacy and Code West and John Terranova trained Falling Sky and West Hills Giant. The colts with 20 points sit in between eighteenth and twenty-third place - on the bubble toward qualification into the Derby.
Currently on the outside looking in at a berth in the Kentucky Derby are Golden Soul with 14 points, Mark Casse's Dynamic Sky in twenty-fifth place with 13, Eddie Plesa pupil Speak Logistics with 11 points and a cluster of nine colts with 10 points apiece and with some work to do. They range anywhere from twenty-seventh to thirty-fifth place in the standings. Some names on that list include Todd Pletcher trained Overanalyze, Abraham and Palace Malice, Bob Baffert pupils Super Ninety Nine and Power Broker and Tiz a Minister - to name a few.
As promised, the standings have become incredibly fluid and with two more races awarding a total of 340 points this coming weekend, they will continue to be so. Stay tuned to OffTrackBetting.com for previews of the two races this weekend and the standings updates as they become available.